A Fugitive Taunted Police By Commenting On Their Facebook Post Of His Mugshot "What a good looking fella (Crying Face Emoji)" and Changing His Profile Pic to The Gingerbread Man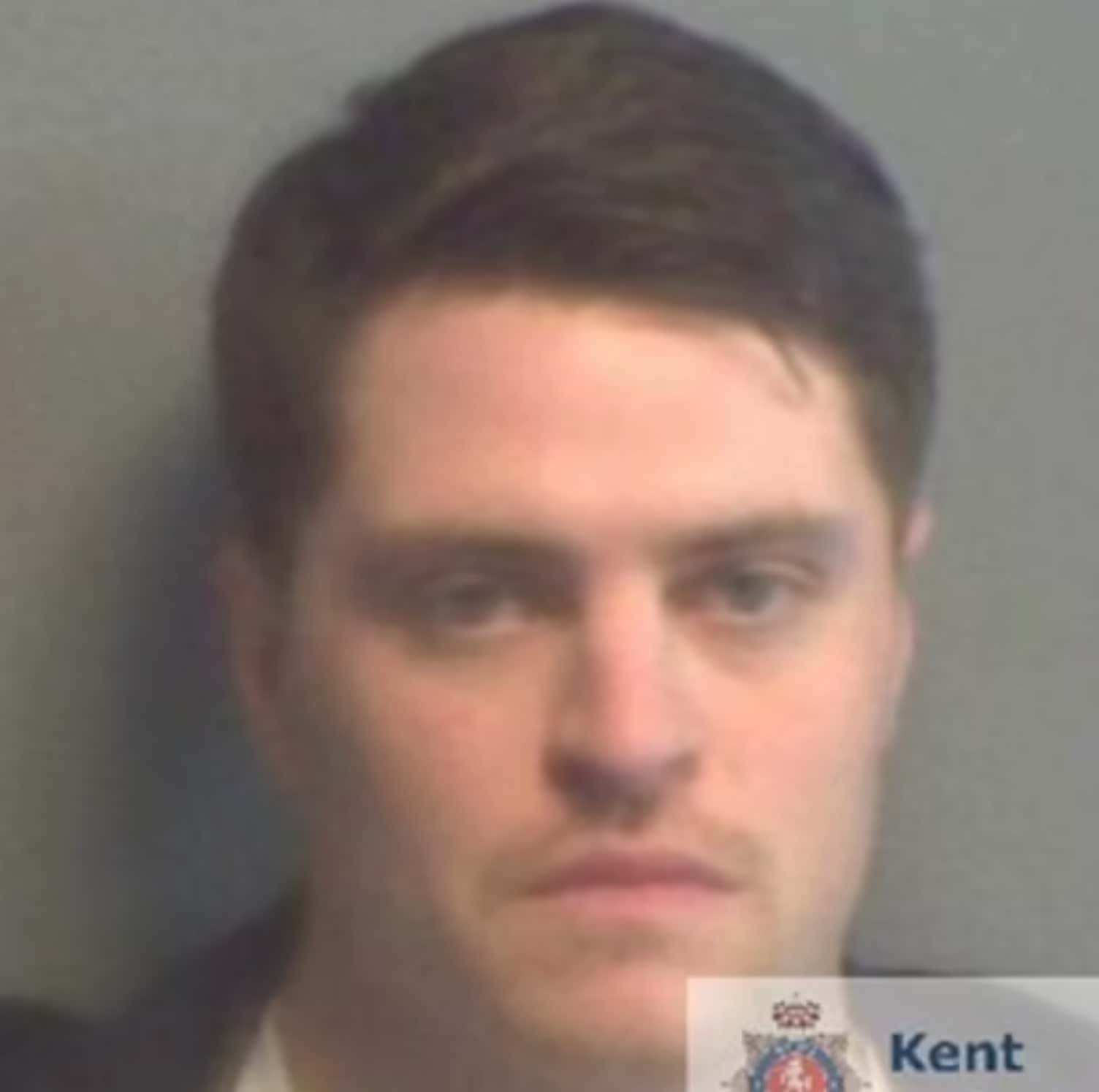 That "good looking fella" (-Michael Swansborough) up there is Michael Swansborough, currently on the run from the law. On the lam. A fugitive from justice. A situation he finds himself in after ignoring a police-issued recall to prison, where he is serving time for attempted murder: when he was still a teenager, Swansborough had an "altercation" at a bar — he then followed the man home and stabbed him in the lung, back and shoulder while drunk and high… on 25 pints of beer and cider and 2.5 grams of cocaine. TWENTY FIVE, and 2.5. I audibly gasped when I saw this fact just casually mentioned while recounting the case. The Daily Mail didn't even mention it; I just happened to catch it at the bottom of a secondary source:
Swansborough, along with accomplice Trevor Moore, had stabbed Dawson-Smith in the back, shoulder and lung in October 2008. 

They had tracked him down to his address following an altercation on a night out. 

Swansborough, who was 19 at the time, had drunk 25 pints of beer and cider, and had also taken as much as 2.5g of cocaine. 
I can totally see where Swansborough is coming from here — quite frankly, if you drink 25 pints and do just short of a fucking 8 ball solo on your night out, then wake up to find out you ONLY stabbed a guy in the lung? AND he survived?! I'd feel like I had the Big Man looking out for me and all the luck on my side too.  Especially when they let me out of the fuckin prison for some reason and just made me pinky swear to come back when they called. I mean I'd still play it a little smarter I think — still lay low, still stay off the grid, off the radar of the police. But, I guess I should remember, this is a guy who drinks 25 pints and does 2-3 grams of blow on his own for a casual night out. Playing it smart isn't really his bag: much more fuckin epic to taunt the police and dare them to catch him because he's the Gingerbread Man. 
So taunt the police and dare them to catch him because he's the Gingerbread Man is exactly what he did. 
Daily Mail — A fugitive attempted murderer has taunted police by changing his Facebook profile picture to a gingerbread man and saying how 'good looking' his mugshot is. 

Michael Swansborough, who is wanted in connection with being recalled to prison, has also threatened to 'screen a real life Hunted on Instagram Live in reference to the Channel 4 fugitives show.

Kent Police issued a public appeal on its social media last week as officers try to trace his whereabouts.

However, Swansborough commented on the Facebook post of his own custody picture, saying: 'What a good looking fella.'

The comment received hundreds of likes, while the fugitive even had the audacity to like other people's replies.
He also spent all his time liking every single comment left in response to his comment. 
One social media user wrote: "Hahaha he's loving everyone's comments. He's got some bottle." 

Someone else said: "Read the comments. The guy's commented on it." 

A third added: "The geeza is liking everyone's comments." 

A fourth also said in disbelief: "Jeez … he is liking these comments." 
Only time will tell how this story ends — I bet I can guess though: with some really pissed off cops with some really ferocious billy club blows to the face and head, and a guy who can't feel a single one of them because he lost feeling in his entire body 1,500 drinks ago.