Rafael Nadal's Key To Being Jacked At 35 Years Old: "I Have Never Been a Gym Guy...I Play Some Golf"
DOMINICK REUTER. Getty Images.
It's been a welcomed sight this week seeing Rafael Nadal back on the tennis court and playing great. He's won 7 matches in a row and last night pushed himself into the 3rd round of the Australian Open. With the likes of Novak Djokovic nowhere to be seen, Nadal could find himself with a golden opportunity to capture his 21st career grand slam. Still a long shot as we stand, but who knows? 
After his straight sets victory over German Yannick Hanfmann Tuesday night, Rafa spoke to Jim Courier on the court. He was asked how he maintains his chiseled physique still at the age of 35. Rafa then admitted something I simply do not believe….
He's not a gym guy, in fact his magical trick is GOLF. You mean to tell me this dude doesn't spend hours upon hours in the gym? If you just golf and play tennis all the time you can look like this at 35 years old?
Andy Cheung. Getty Images.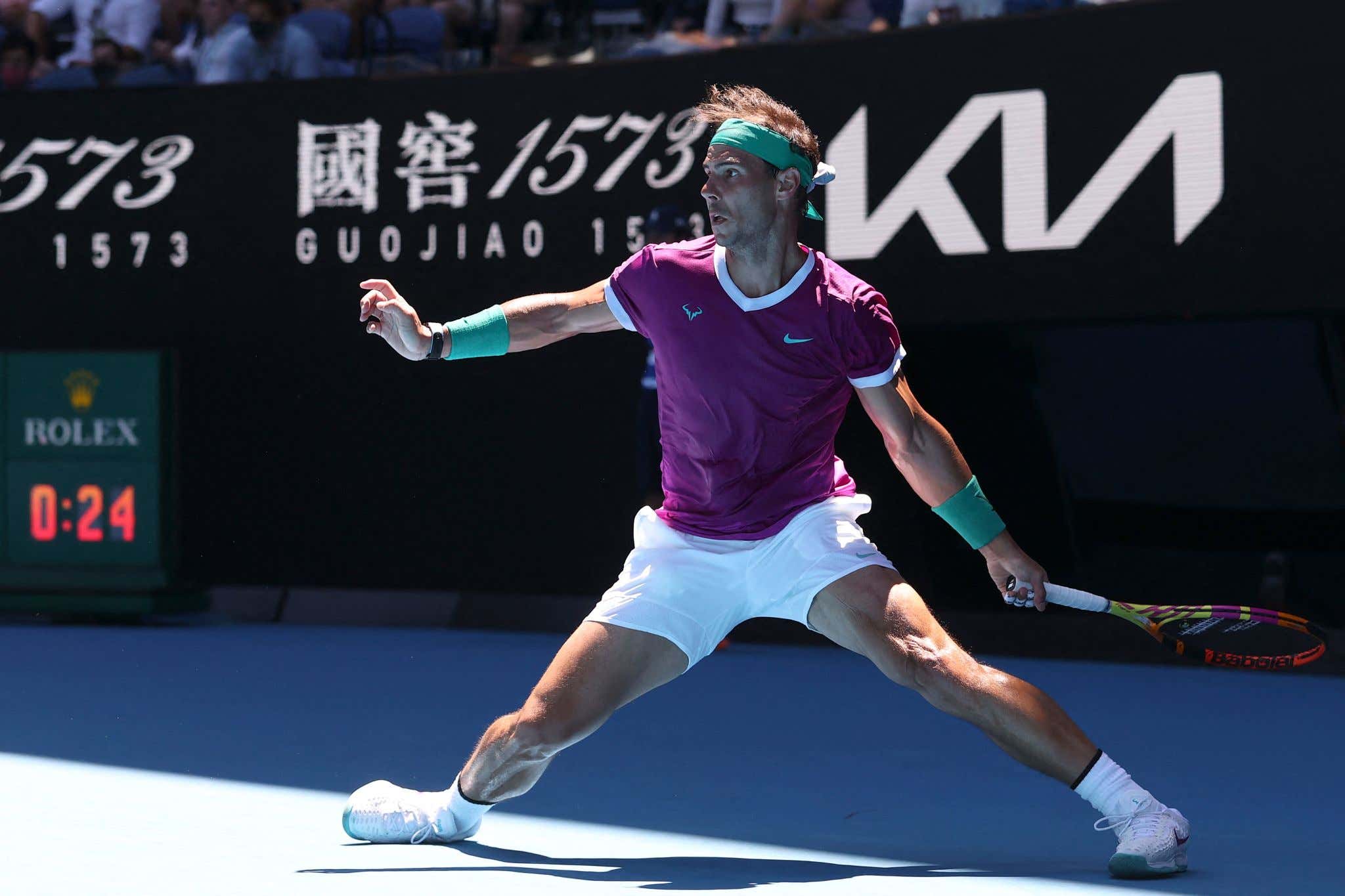 MARTIN KEEP. Getty Images.
TPN. Getty Images.
As someone who does not frequent the gym often, I can spot a "non-gym guy" when I see one. That guy right above is a textbook "non-gym guy." We don't need the gym, as it's clearly a fad of the past. My dad used to get up at 5am to go lift before taking the bus into the city for work. Rafa would scoff at the idea and call him a fool. Just go play 18 a few times, mix in hitting a few balls over the net and BOOM you're golden. 
Now I will say with every success story there are some failures that slip through the cracks. Not sure what went wrong with the Rafa fitness plan for Frankie…
or Riggs…
Tennis. Right, must have forgot the tennis part. Be better boys, there's still time. 
P.S. 3am tonight Kyrgios vs. Medvedev is going to be fucking awesome. If you're a night owl or can't sleep, turn that on and you won't be disappointed.