Ryan Donato Wore The Late Colby Cave's Tie To Last Night's Game Then Led The Kraken To Victory With Emily Cave In Attendance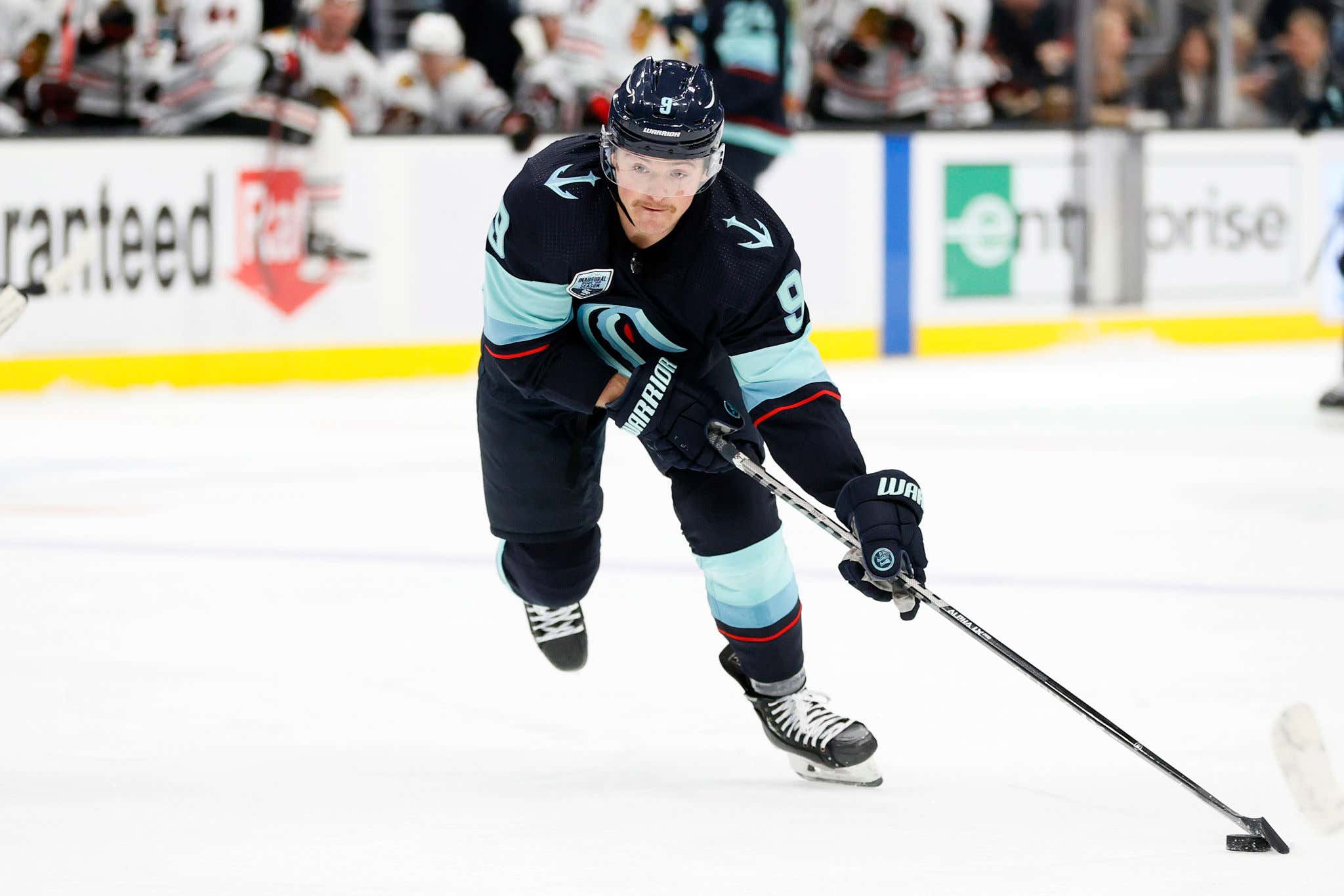 Steph Chambers. Getty Images.
Ryan Donato and Colby Cave were teammates in the Boston Bruins organization and remained very good friends even after Cave was picked up by the Edmonton Oilers. Tragically, Cave passed away in April of 2020 from a brain bleed in one of the most heartbreaking stories from the hockey world in recent years.
Last night in Seattle, Donato wore one of Cave's game-worn ties to his game vs. the Chicago Blackhawks. Colby's widow Emily had previously given it to him "to bring him luck and safety this season". And what transpired was one of the more heartwarming things to happen this NHL season. 
Early in the third period, Donato tied the game with his ninth goal of the season.
And then in the shootout, he potted Seattle's first goal in their eventual 3-2 victory. 
He was also named the game's First Star. But the best part? Emily was in attendance to root for her late husband's buddy, making the night even more special.
In a season that has had many more downs than ups for the Kraken, this was a pretty touching and emotional moment.