Nic Cage Plays Nic Cage(Literally) In The First Trailer For 'The Unbearable Weight of Massive Talent'
Nicolas Cage begrudgingly accepts a $1 million offer to attend the birthday of a Mexican billionaire super fan. When things take a wild turn, Nic is forced to become a version of some of his most iconic and beloved characters in order to extricate his wife and daughter from the fan who is a notorious drug lord.
I remember hearing about this movie a while back and I was under the impression that it was going to be something a little different from what this trailer showed off. I thought it was going to be a bit more serious of a meta look at Cage and his career. This looks to be more a goofball comedy. I don't think it is a bad thing, but it's just not what I expected. There were some funny lines in this trailer, from the croods bit to Cage wanting to buy his own wax statue. There were also some kinda lame lines too, so my exptectations have gone from very high to sort of tempered. 
The one thing I will always and forever give Nic Cage is that he is undeniably a massive effort guy. It doesn't matter if it is the smallest piece of shit indie movie or a massive blockbuster, he gives 110% percent to whatever role he takes. You can't say that about a lot of people in the industry, and I respect the shit out of him for it. For those of you wondering, here is my top-12 Cage movies.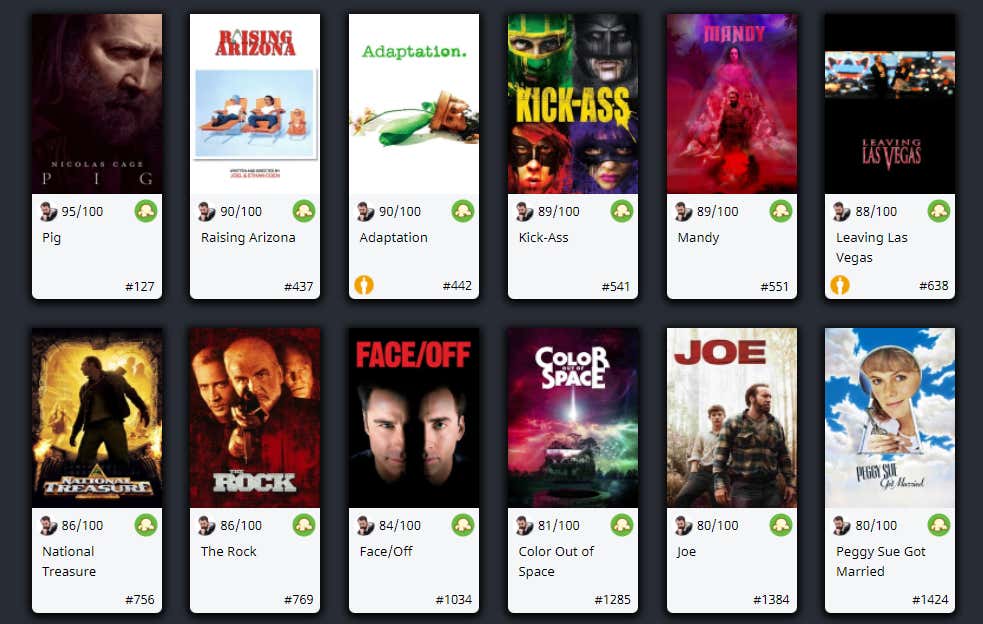 #7-9 were and are some of my favorite "Stop what I'm doing and finish it once I see it start playing on TV" movies.