What's An Obscure Christmas Tradition You Enjoy?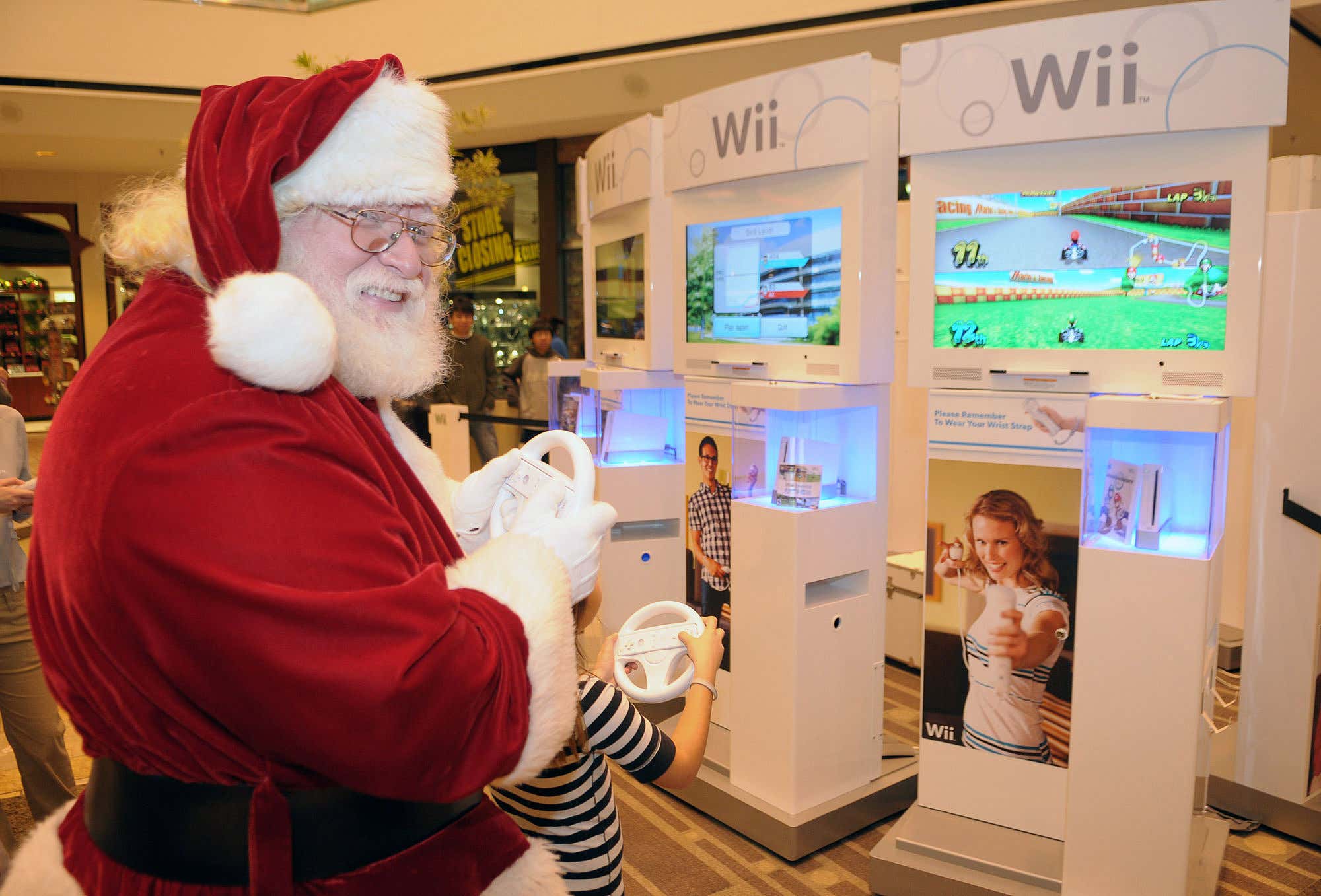 Handout. Getty Images.
We're officially at 12 days until Christmas. It's not time to sing that song. It's not time to lallygag, it's time to get down to brass tax. Christmas traditions are about to arrive … and arrive fast. 
Everyone's family likely has a tradition. Some make sense. Like for example, I'm sure there's a Valentino family on Staten Island, or a New Jersey suburb, who every Christmas Eve listens to Frank Sinatra and eats fish and seafood by the truckload. Uncle Sal is in charge of the clams, Aunt Deena is in charge of the calamari. The cousins all talk about whose daddy is getting them more PS5 games or designer hand bags. Timeless. Other traditions in families may be more wholesome, like going to mass or singing in the church choir, volunteering at a soup kitchen. And other traditions can be weird. I'm sure there's a family out there who only get their kids one gift. I bet there's also people who actually like A Christmas Story or go to the movies. I think those are weird, but the great part about Christmas is that what's weird to me is normal to your family and we each can enjoy it. 
Side note - Boy Meets World actually did a great episode about that. (Link) 
So at this point you may be asking: Rico what's your obscure Christmas tradition? 
I'm glad you asked. 
Every year I pride myself on take one trip to the mall for gifts. Some years it's multiple trips, but every year it's at least one. It's usually on a week night. Always on a light sports night (this week is great for that FYI- college hoops is on finals week). And always by myself. If you're going to war you can't be worried about your fellow soldier wanting to spend 35 minutes in Yankee Candle. I make a plan of action for gifts I must get for people but have no idea what to get, gifts I have I general idea of but have to see the right one (ex - I'm going to get Dad a nice quarter zip or pair of sneakers), and gifts I stumble on that would work as extra stocking stuffers or for someone I had forgot about (that guy Bill who sits next to you at work is always nice to you and is a big Giants fan - get him a sweatshirt you see on sale). 
Now with this annual trip comes stress. Stress of "holiday traffic" the minute you get in the car, stress of putting on 106.7 Lite FM Christmas music on the radio to get in the spirit and being stressed hearing two absolute trash factory songs like Wonderful Christmas Time and Christmas Shoes back-to-back and scrambling to find a station that isn't on a commercial break. Then, just when you think the stress is over, you arrive at the mall and it's back on and multiplied. Parking. You're ready to go up and down lanes while waiting behind cars pulling out, or who gets a good spot in that lane in front of you - the worst. If you're lucky you park anywhere under a five minute walk to the door. You are freezing because wearing a jacket to the mall is something I will never do (you get hot in there and then have nowhere to put it). It's a tough trek. 
Then you get in the mall … more stress. Packed stores. Lines. You see that one scumbag from St.Clare who didn't miss from the corner in a 6th grade quarterfinal game. You don't even know his name, you just never forget that face. It's loud. It's nuts. Kids are running around. You are losing time on your plan of action. You're losing hope you may ever find a gift in this place. 
One minute you're ready to jump over the railing in front of Build a Bear into the pool with the change in it. You think the trip is a failure, your luck has run out. Then it all flips. Christmas magic. You go into one store- boom gift for mom, the one next to it- boom gift for your cousin in the family Kris Kringle. Then a stocking stuffer. You're on a roll. This is turning into a rally. 
But even on the best of rallies, you know you need a second wind. You are tired, your dogs are barking, you are carrying bags, you need fuel. What do you do? You know you have to move quick. You can't go waste 45 minutes in Applebees no matter how much of a smoke the bartender is. What food establishment it fast, tasty, and serves closed to 57 people in an hour flat? What place like this is at every mall in the country? 
You guessed it. 
The generic Japanese mall food court option. 
It usually goes by Sarku Japan, even though at one point I'm convinced it was Sakkio Japan. (Link) I can tell you without a shadow of a doubt, the name doesn't matter. I'm nearly certain it's all the same owner- everyone of them is under the same umbrella. 
It's the god damn best. I consider it a treat to myself. I have even been caught talking to myself at the table. "You earned this. Enjoy it then back into the jungle we go." I always get (I think everyone actually get this, and weirdly it's the only thing I have seen them serve) is the Chicken Teriyaki over rice with vegetables. The price was something like $5.99 when I first started going, and even in a world of horrific inflation - it's at max like $8.79 , add 99 cents more for double meat. It's a staple of this country. It's by no means a 5 star meal. It may actually not even be that great if we're being honest. But every year, that meal makes me forget about the traffic, the radio, the lines, the money I spent, the stress, the headache, all that shit is gone for 10-15 minutes while I enjoy some Chicken Teriyaki (double meat) over rice with vegetables and an ice cold Lemon Snapple. It's truthfully the first time I feel like it's Christmas. 
For all the people who have completely abandon malls and tradition shopping in favor of online shopping, I get it. It's easier, you are in a much better place in your life. For me, I'm committed. I live for that night of stress at the mall, and more importantly, I live for that meal from Sarku Japan to get me through it. 
I have yet to enjoy that mall trip this year, but you better know I can't wait for it. 
"Maybe the holiday magic is in the mess." - Brené Brown
I look forward to the Ryders and readers sending me their Sarku Japan meals. 
Merry Christmas.