Full Recap Of What Ignited The Jersey Jerry VS. Jeff Nadu Feud Coming TONIGHT At Rough N' Rowdy 16
For the uninitiated on this RnR 16 main event TONIGHT, here's a quick recap to get up to speed before their gloves touch. It all started back on a September Sunday when Jersey Jerry sent his boss Dave Portnoy a text about possibly getting repaid on his Julio Jones TD bet (if the rule gets changed after this season) which got a candid response from Jeff Nadu, and then things escalated QUICKLY:
Those tweets lead to a face to face showdown on The Dave Portnoy Show which provided us some all-time fight quotes from Jersey Jerry along with a proclamation that if he doesn't win vs Nadu, he won't accept a dime back. Some may say that's a true man of honor…
There's been a next level buzz in HQ3 for the past 2 months just from these guys going at it on Twitter and at then it reached another level at Cyber Monday. Now that the weigh-ins are over there's only 1 thing left to do. And that's get inside that squared circle and beat the fuck out of each other for 3 minutes. Or maybe less?
Either way it's not a stretch to say this is 1 of, if not THE biggest fight in RnR history with everything that's on the line. Because this matchup isn't about the money, it's about RESPECT. It's a true feud with bad blood from the start and major implications for the future of Barstool and the entire gambling world. It was always Rough N' Rowdy 16… Some things…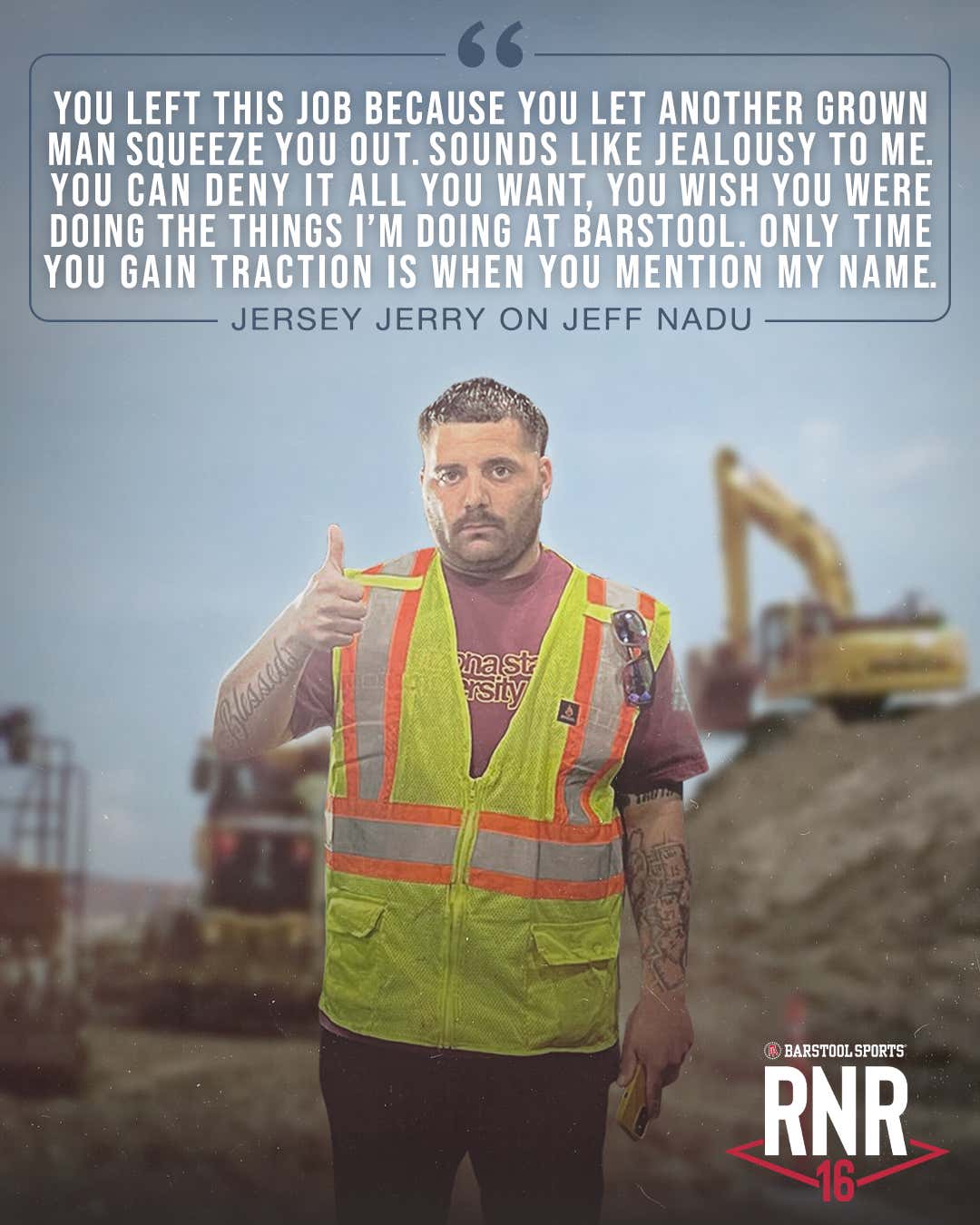 Order RnR 16 for 24 fights, 5 main events, ring girl contest, NO HEADGEAR and more with 48 hour replay