Finland's 36-Year Old Smokeshow Prime Minister Is In Big Trouble For Partying At A Helsinki Nightclub Until 4am After Being Exposed To COVID
BBC News - Finland Prime Minister Sanna Marin went on a night out in Helsinki on Saturday, hours after her foreign minister had tested positive.

She was initially told she did not need to isolate because she had been fully vaccinated, but later missed a text that advised her to do so.
We're not here to play pandemic police about a night out in Helsinki. I don't know their cultures and customs, and I certainly have no insight into their public healthy system. I figure everything's working fine because it's Scandanavia and that's how people romanticize Scandanavia but alas I could be completely wrong. I'm pretty sure it's happened before.
Instead, a much better use of our time is spent talking about how badly I want to move to Finland to party with this blazing hot Prime Minister. My girl Sanna Marin is out here carrying trap phones and ghosting government mandates.
The prime minister, 36, said the text message that advised her to avoid social contact was sent to her work phone, which she had left at home.
Ignoring the government you, yourself, govern will always be a power move in the annals of human history. Caesar went so far they named a salad after him. In hindsight maybe that was his punishment. "For all your conquests and military genius, people will forever remember you as the #1 salad for starting a diet." Not a bad trade off for a summer laying with Cleopatra but I digress. Point is I have a thing for a bad girl that quite literally plays by her own rules. 
Ms Marin has faced criticism since a gossip magazine published photos of the prime minister attending a Helsinki nightclub with friends on Saturday.

The Seiska magazine said it spoke to witnesses who saw her dancing at the Butchers club, where she stayed until 04:00.
A Helsinki nightclub at 4am is such a weird place for me to go mentally. Nevertheless I'll try. 
It's dark, obviously. Strobe lights and fog machines are interchangeably affixed to both sides of an elevated dance floor made of 3-inch, reinforced acrylic panelling that's become prevalent in modern Fennoscandian architecture. There's a blue hue to the strobe lights that's dramatically reflected throughout an increasing presence of fog. The DJ's (two separate sets of identical twin brothers) are remixing the Finnish national anthem for the 9th time since midnight. Male social hierarchy is exclusively established through the depth of your v-neck while the women wear cocktail dresses fashioned from the skin of baby seals. A bottle server comes by with menus featuring just two items: 120 proof vodka by the pint and good old fashioned ecstasy. Across the room John Wick just killed somebody. 
I'm probably exaggerating some areas but that definitely feels like an authentic 4am Helsinksi nightclub experience. And boy oh boy would I love to get a piece of that action with Finland's Prime Minister
Ms Marin became the world's youngest prime minister when she elected to lead a centre-left coalition with four other parties in 2019.
Something about diplomacy just works for me: 
Sean Gallup. Getty Images.
Thierry Monasse. Getty Images.
Emmanuele Contini. Getty Images.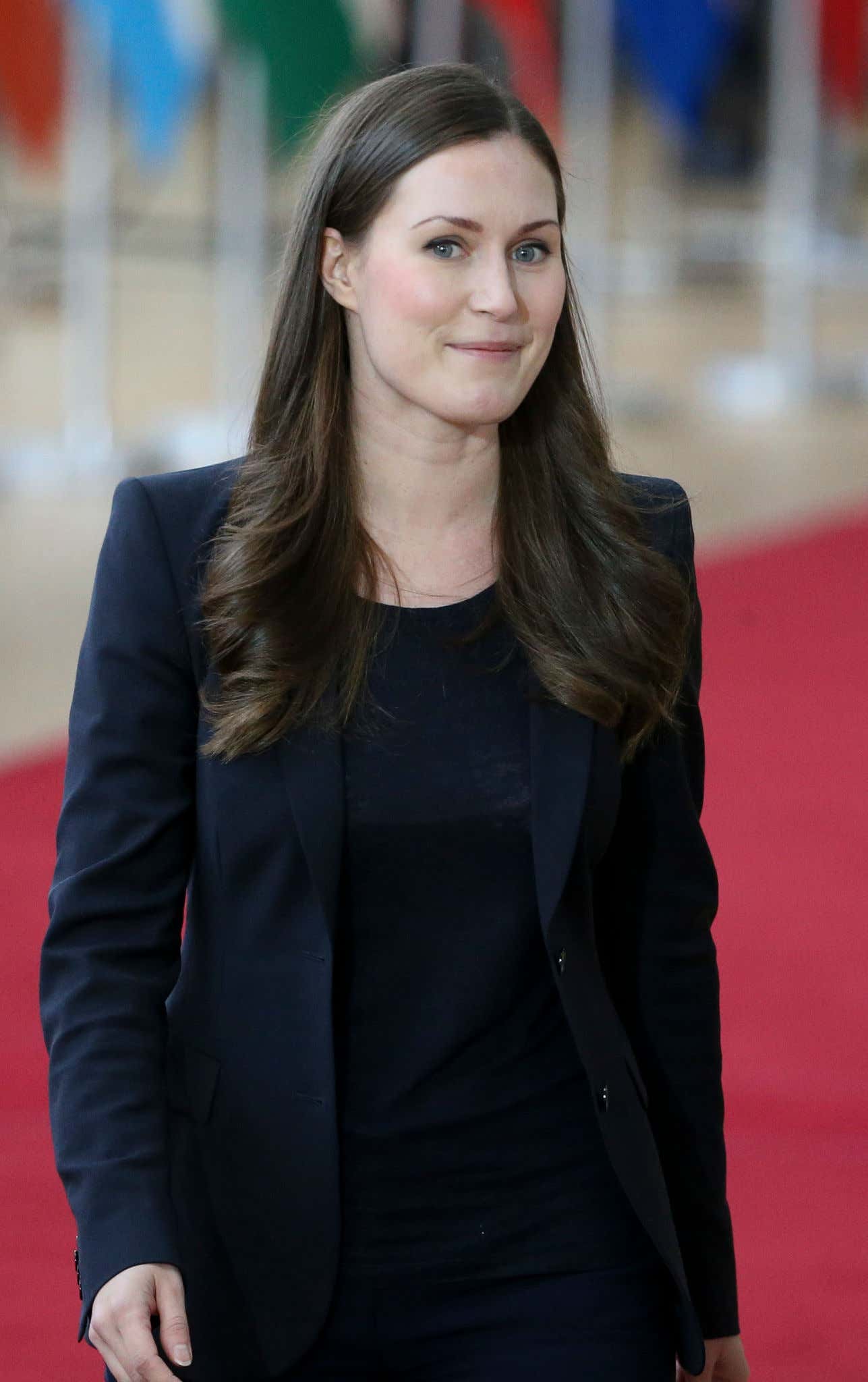 Jean Catuffe. Getty Images.
Janine Schmitz. Getty Images.
EMMI KORHONEN. Getty Images.
Anadolu Agency. Getty Images.
I'd join her party. 
Sue me.