2021 WSOP Player Of The Year Josh Arieh Has Had One Hell Of A Gambling/Poker Career
We've been lucky enough to talk to a wide array of poker pros on the podcast. The big names like Negreanu, Hellmuth, and Moneymaker. Crushers like Jason Koon, Maria Ho, and Ryan Riess. And the big media names like Brad Owen, Jeff Platt, and Jamie Kerstetter. So it was very cool to add the 2021 WSOP Player of the Year Josh Arieh to the list. 
If you watched poker on ESPN in the early 2000's, you might remember Arieh as the 3rd place finisher in the 2004 Main Event, eventually won by Big Cat's hero Greg "Fossil Man" Raymer. You remember Fossil Man.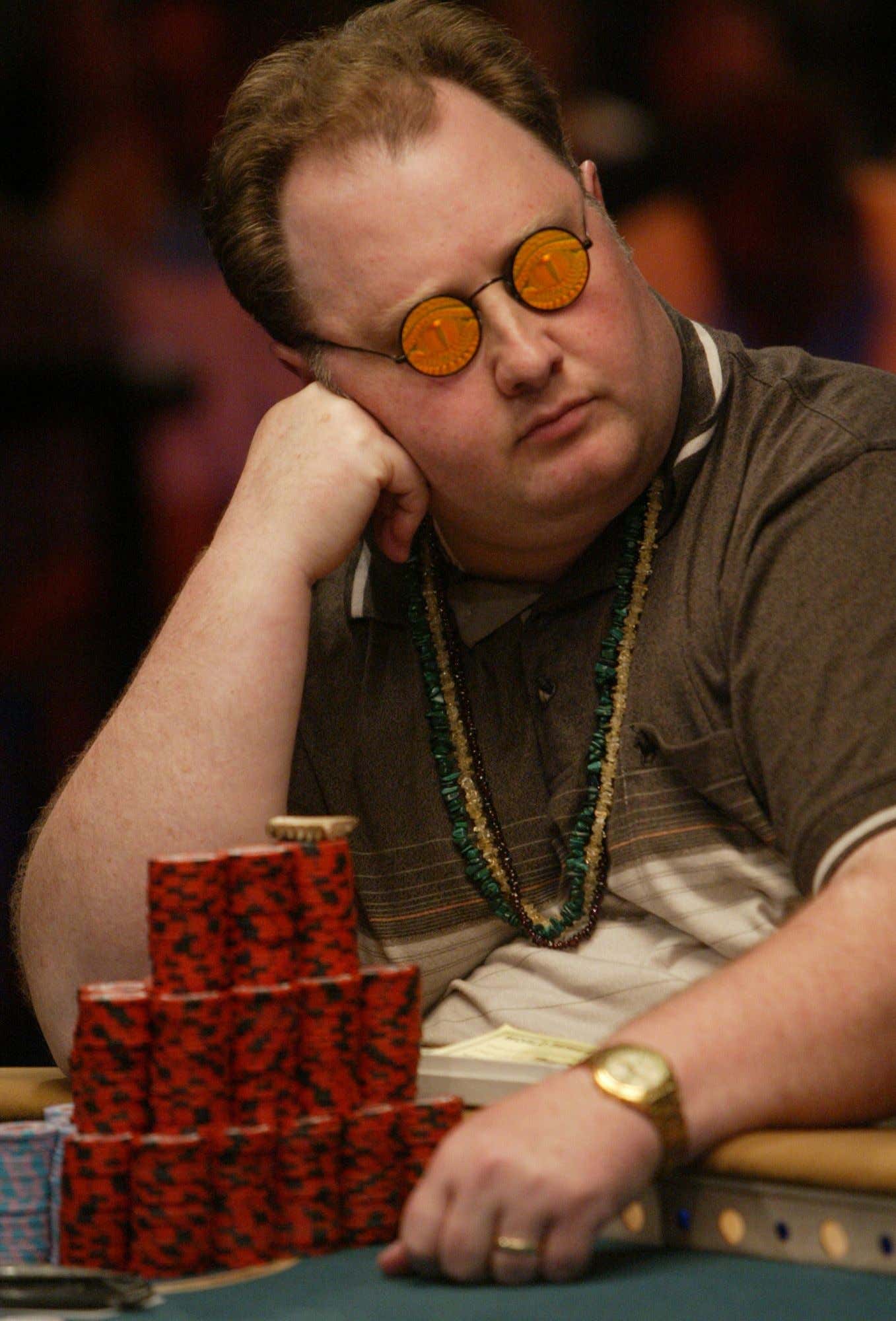 Joe Cavaretta. Shutterstock Images.
(We always focused on the glasses, but THOSE CHAINS!!!!)
Anyway, where were we? (3Chi promo code ACES). Oh yeah, Josh Arieh. He came on Cracking Aces this week and crushed it. From going to pool halls and gambling starting at the age of 12, he has been a gambler/poker player his entire life, having odd jobs in the middle whenever he went broke. He's a gamblers gambler…who also happened to get really good at poker too. He won 2 bracelets this year, winning the WSOP Player of the Year award in the process, edging out the aforementioned Hellmuth and Negreanu who finished 2nd and 3rd, respectively. Arieh told us lots of great stories and was very humble as well, as he let us in on some personal issues and how he's overcome them. Plus at the end of the interview he said all sorts of golf gambling terms that if you're a golfer, I'd love someone to translate for me.
You can listen to the full thing on iTunes and Spotify. 
PS: Awesome hand from that 2004 Main Event. He folded.