Teyana Taylor Dry Fucked Another Chick's Brains Out In Front Of A Packed Crowd
HNHH - The latest lucky soul to receive a lap dance from queen Teyana Taylor is none other than Jayda Cheaves, who has found herself in something of a messy celebrity love square with Lil Baby, Quavo, and Saweetie recently. From the looks of the footage though, the 23-year-old's mind was far away from her ex while she was being sensually stimulated.

Taylor has been making headlines on her "Last Rose Petal Farewell Tour," bringing the likes of La La Anthony and DreamDoll on stage with her for a sexy dance. Recently, the mother of two also made it abundantly clear that she wants to writhe against Kim Kardashian in front of audiences at some point in the future.

At last night's show in Atlanta, Georgia, Cheaves stopped by to show her gal pal some love, only to be brought out on stage to receive some sweet lovin' of her own. "Teyana Taylor just rode Jayda Wayda like a pony," one tweet, showing off the fiery footage says.
That my friends is what you call a certified fuckin DICK WRECKER. 
If you didn't watch that video up top, please go do so before reading on. 
And make sure there's no children around.
You might remember Teyana Taylor from her insane performance in Kanye's video for "Fade".
She is a sex-machine. And it's not hard to tell that she is a force to be reckoned with in the sheets just from watching that video. She is what every hot girl thinks they fuck like. 
And she's married to Iman Shumpert!
Paras Griffin. Getty Images.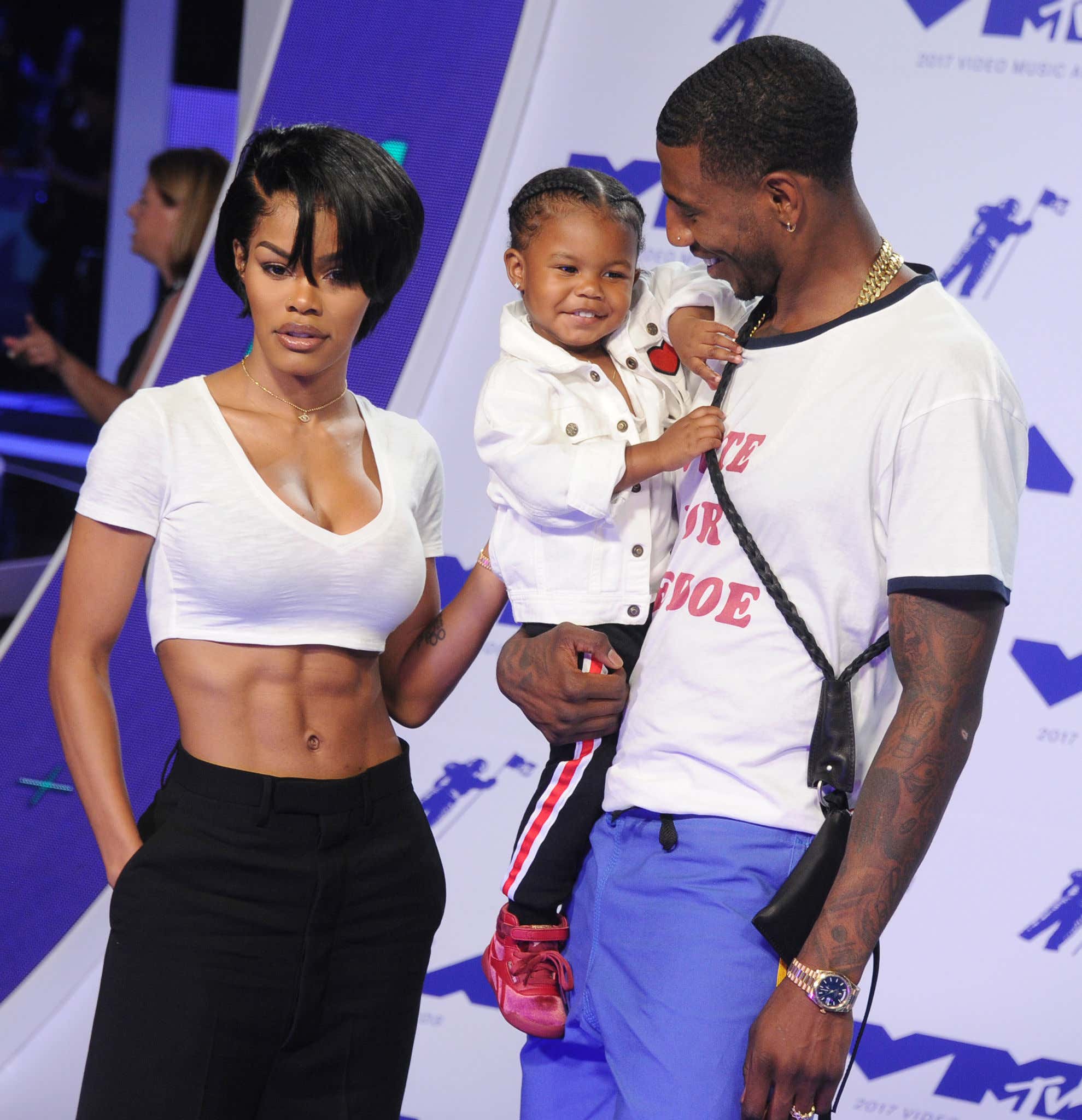 Gregg DeGuire. Getty Images.
So my question is this for Iman. 
How long are you able to last my man? 
We talking 0 seconds? Or negative infinity seconds?
Because what Michael Jordan is to basketball, Teyana Taylor is to dick riding.
No pun intended but totally intended, this wasn't her first rodeo.
This next one was on top of Carmelo Anthony's ex-wife Lala
Bennett Raglin. Getty Images.
Salute to Iman Shumpert man. This girl is something else.
Hit the music -