If It Aint Broke, Don't Fix It
It seems like every four years we have this conversation and with the Olympics right around the corner and teams starting to release their jerseys for Beijing, i'm here to say "If it ain't broke, don't fix it."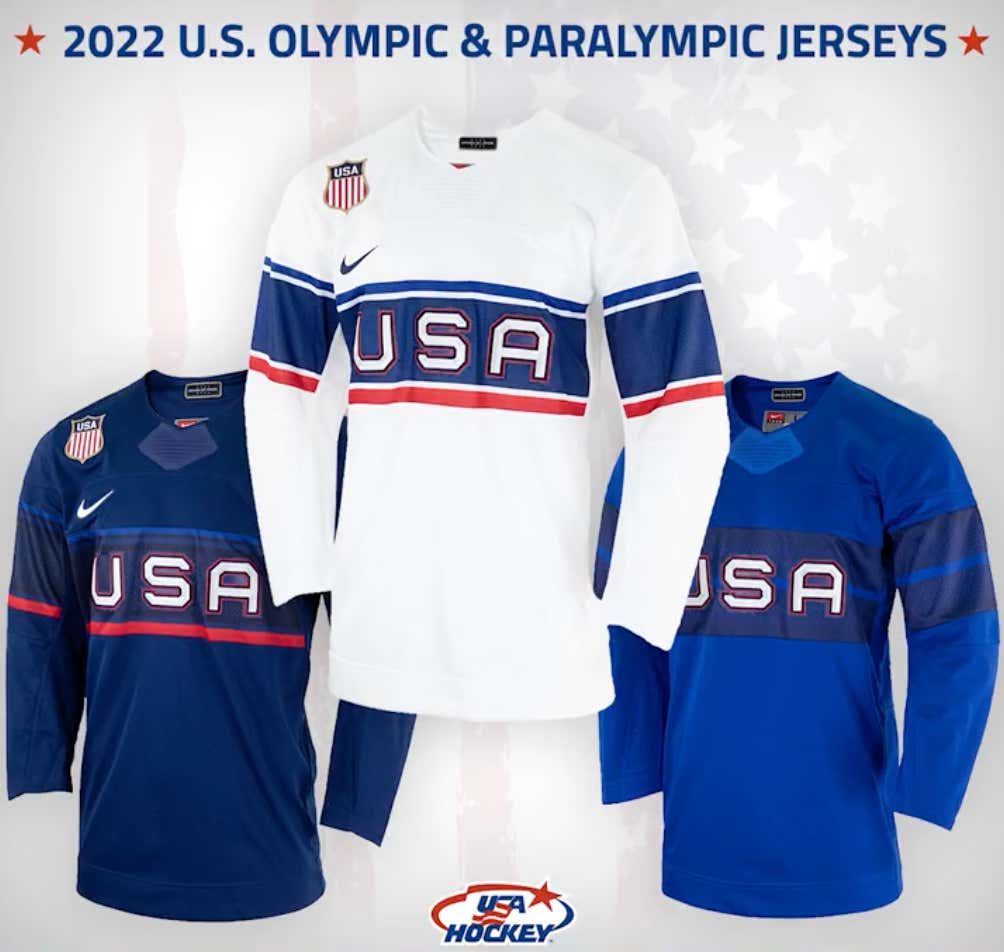 USA Hockey released their hockey jerseys for the upcoming Winter Olympics in Beijing and let me just say…..woof. Couldn't have missed more. I can't help but think, how is someone paid to design this? They have been working on this since 2018?? And i'm sure in the coming days they'll release something that shows the reasoning behind every little design on the sweater, but why not just stick with the classic?
Chris O'Meara. Shutterstock Images.
The last time USA Hockey actually put forth some good jerseys? 2010. The result? a silver medal. 
USA Hockey has gone with a new modern design the past two olympics and have failed to even medal (used classic jersey briefly in 2014). With names like Auston Matthews, Charlie McAvoy, and The Tkachuk brothers expected to participate in Beijing, all of us here in the US expect a much better showing, But how can you expect them to show up and win with this monstrosity of a jersey? 
BRENDAN SMIALOWSKI. Getty Images.
Quinn Rooney. Getty Images.
It's just shocking to be honest. You have four years. Four whole years. You have one chance to get this right and they dish out these soccer knits? it's embarrassing. And don't get me wrong, I LOVE USA Hockey. USA Hockey does so many good things for the game. In the past few months, we at Spittin' Chiclets have been working super close with USA Hockey and their USA Warriors program. But sometimes you need a little tough love, and that is the case with these jerseys. I cannot just stand by and be OK with this. We as Americans cannot be OK with this. 
From a fan standpoint, have you ever seen anyone in a USA hockey jerseys that wasn't from 1980 or 2010? I'm not sure I have. People love the classics. People love simplicity. People hate when you over think it and put forth something like looks like a timbits team should be wearing it.
Our best and brightest our going to be representing our country at the world biggest stage in February, and this is how we chose to present them? A joke is an understatement.