USA Hockey Steals Canadiens Jersey For The Olympics, Hopefully Their Gold Medal As Well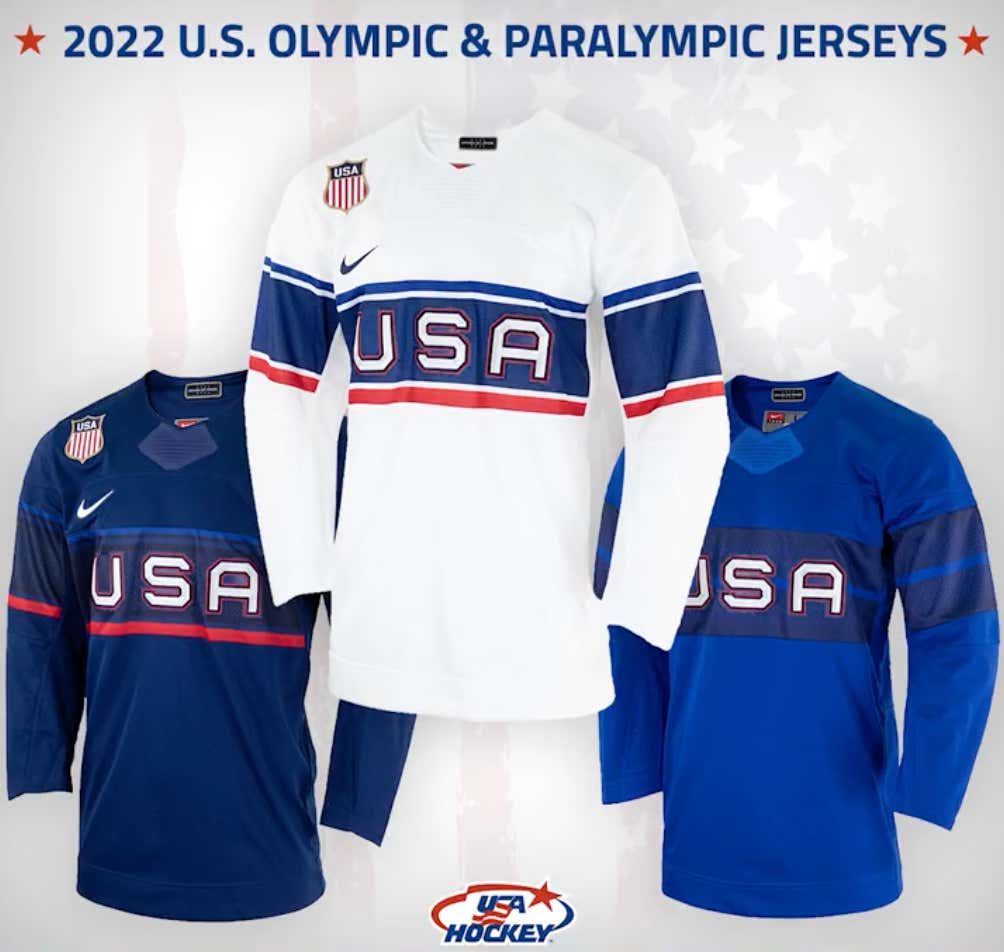 The USA men's ice hockey team hasn't won gold at the Olympics since the Miracle On Ice. The majority of us have never been alive to hear the Star Spangled Banner playing at the end of the Olympic hockey tournament. Yes, I know the women have won gold twice. Both in the last Olympics and the first games when women's hockey was included in Nagano. But again, not since the days of Herb Brooks and Mike Eruzione has a US team won gold on the game's largest international stage. 
Meanwhile, Canada is swimming in gold medals since the invention of the Easton Synergy
2002, 2010, 2014. It's nauseating. 
So what does USA Hockey go out there and do? Well they fuck up what is quite possibly the most perfect hockey sweater to ever exist. 
Harry How. Getty Images.
It shouldn't be that hard for USA Hockey to just stick with this uniform year after year after year. It's beautiful. It's magnificent. And Nike has already designed it before so it's not like they can come out with some bullshit trademark excuse for why they've gone away from the 1960 throwback. 
The only issue with this sweater is…well…it hasn't produced. No gold in over 40 years. That's brutal. And something has to change. So USA Hockey does what the USA does best. Steal shit from other countries and make it our own. We did it with pizza. We did it with Chinese food. We did it with blowjobs. And now we're doing it again with hockey sweaters. 
Just take the Habs jersey, make a few minor adjustments so there can't be any cease & desist orders coming in the mail before the Olympics, and bang. Now the boys are on their way to winning gold for the first time since any of these fuckers have been alive. And as much as you might think these uniforms are trash right now, let me tell you right now they are going to look a heckuva lot sexier with gold hanging around the neck. Winning solves everything. 
But yeah. The navy one is going to take seeing in action for me to have a full sense on how I feel about it. The royal, however? Fuck that thing is garbage. I don't get why they couldn't have given us at least one of these sweaters with the shield logo on the chest instead of just a patch on the shoulder. Royal should have been a huge shield logo and then that would have made the other two a lot easier to swallow.