While You Were Watching Football: Arizona Hoops Beat Michigan's Ass So Bad It Caused It A Fight In The Stands
Welcome back to college basketball relevancy, Arizona. I said it during the game but college basketball is better when Arizona is good. They are just one of those programs where it helps the sport. The West Coast desperately needs someone besides Gonzaga and occasionally Oregon/UCLA to show up. More importantly they just need to go back to the cactus on the court. 
But this version of Arizona is something that I can get behind? Why? They want to be hated. They talk shit the entire game and back it up. I love it. Kerr Kriisa is a dude who the country is REALLY going to start to hate. Look at him running around with the headband and yapping.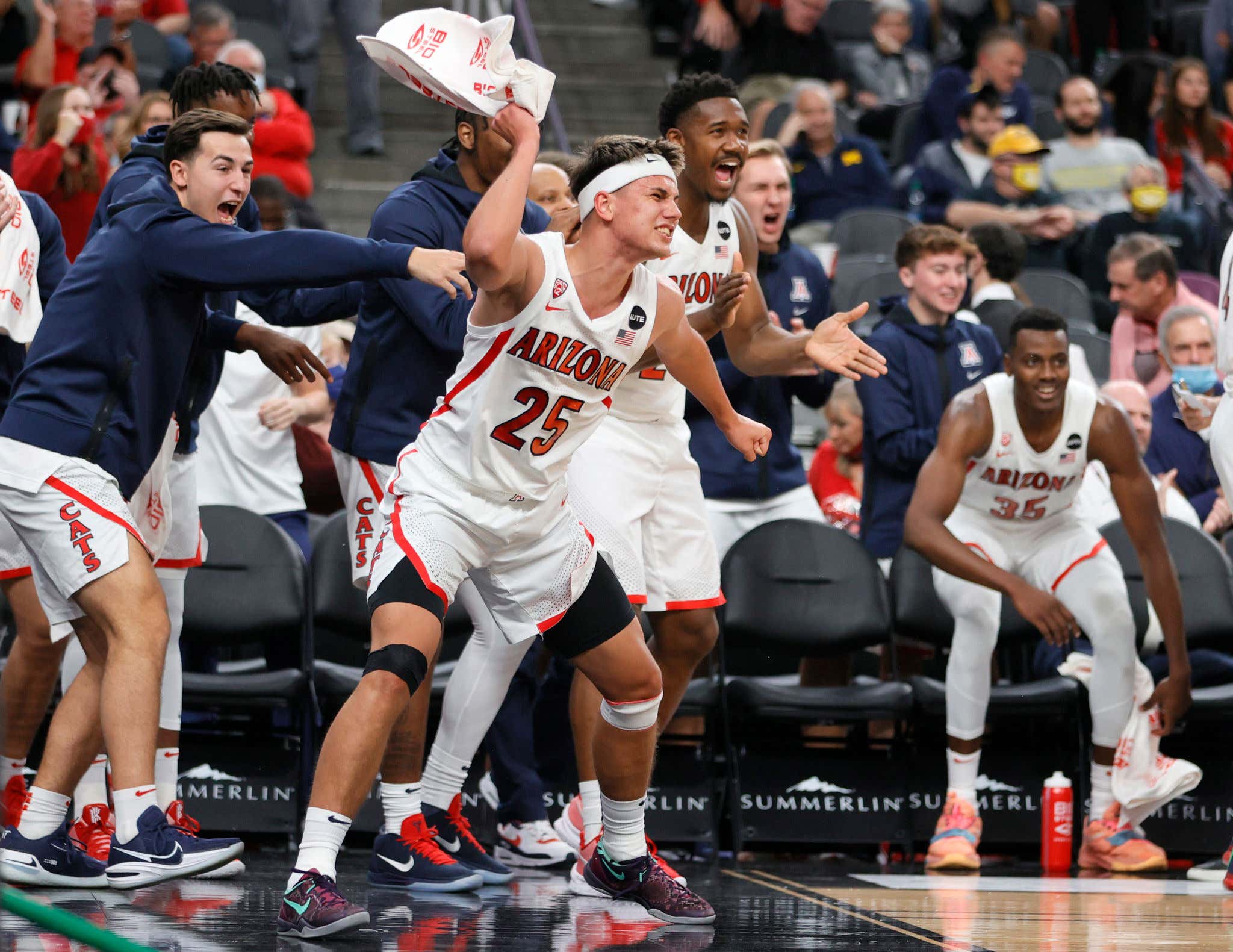 Ethan Miller. Getty Images.
Ethan Miller. Getty Images.
Hell, even Michigan fans couldn't take it in the crowd. 
The nerds at ESPN wouldn't show it despite being right by the floor and this is all we have. Tough to argue when you're getting your ass kicked in Vegas on a Sunday. 
Now back to Arizona. 
This team can do it all. They have ridiculous size at all spots. They are a deep team. They can shoot and Tommy Lloyd has them playing fast and looking to attack. More importantly the development of Christian Koloko is ridiculous. He was a dude who could just block shots. Now he's out here winning Tournament MVP as his mom watches him for the first time at Arizona. 
It's impressive how Lloyd has them playing this well in just a few months. Yeah, Michigan isn't top-5 right now, but they are going to be fine. They need to figure out what to do and get guys like Houstan and the other freshmen into the offense. They'll be top-15 come March. It was a damn master class last night by Lloyd. The way they doubled Dickinson on any block post. The way they rotate defensively. The attack on offense. They are legit.