No Lamar Jackson. No Problem.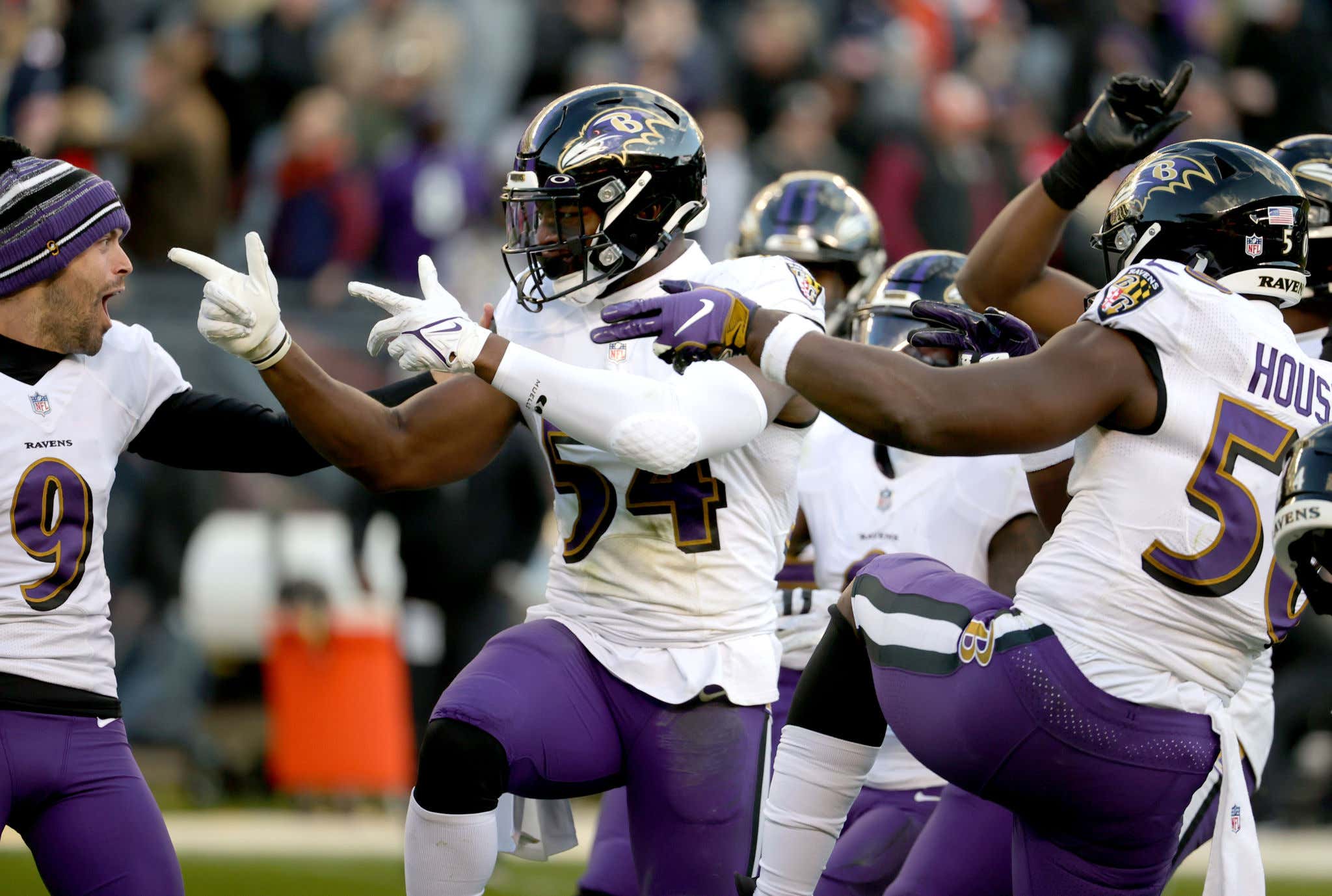 Jonathan Daniel. Getty Images.
Mannnnn what a gutsy win by these guys. Time and time again it feels like the deck is stacked against the 2021 Ravens and more times than not they respond in a big way.
The pressure was on coming off the dud last week in Miami. With a ginormous division slate on deck, the Ravens could ill afford to drop another game to an inferior opponent. But losing Lamar Jackson gave them every excuse to roll over and do exactly that, and they didn't. Tyler Huntley did exactly what he was supposed to do as a backup QB. He played solid, avoided making any fatal mistakes, and gave his team a chance to steal a game on the road. It looked like it wasn't gonna be their day, but he responded with a big time drive to win the game at the end there. Got some help with the PI to start the drive, but mixed in beautiful throws to Duvernay and Watkins there under pressure to put the Ravens on the doorstep. From there Devonta Freeman did the rest. Curtains.
All in all, it was a tough football game to watch. It was always gonna be once we knew LJ was out. I mean look at this list.
That game was always gonna be won ugly and I don't know if there's many who win ugly games better than John Harbaugh coached teams. Speaks a lot to the culture of this organization, and probably does about the Bears too. I was in the building at Soldier today and man are the vibes bad about Matt Nagy. That 4th and 1 booing of the punt team followed by the timeout followed up by a pitiful Wildcat run attempt was more than enough for me to see why Bears fans are as fed up as they are. Gutless football. They deserve better.
But today was a day where we can't apologize for it and need to take the W and move on. Cleveland awaits at home on SNF next week and we need QB1 healthy and ready to go. Fingers crossed because the real season starts now. 7-3 is well and good but there's so much more important football to be played. LFG.