HOLY FUCK! What a way to lead into the main card!
After a horribly boring first round, where Andreas Michailidis forced Alex Pereira back into the cage in a clinch position and didn't do much else (while the crowd booed them into bolivian)....
....Pereira showed why his UFC debut has been so highly anticipated with a flying knee hit FLUSH on his opponent's chin.
Watching this knockout live, and then turning and seeing the reactions of these two idiots at their first UFC event....
….was truly amazing. They both looked like Hank watching a Shizzat the Rizzat fight….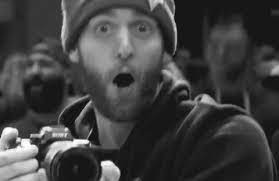 Up next, kicking off the PPV - Justin Gaethje vs Michael Chandler, sure to be an absolute violence fest. I cannot fucking wait.