The INSANE Story of One Braves Fan Who Went to All Six World Series Games and Somehow Got Into the Team Victory Party
Thanks to the awesome company I work for, I got to go to Game 5 of the World Series. Even though the Braves didn't close it out while we were in Atlanta, just getting to see the Braves play a World Series game in person was one of the greatest nights of my life. And for those who shelled out thousands for tickets, hotels and flights, one game was probably the best-case scenario.
But not this guy.
One Braves fan ended up attending all six World Series games en route to seeing Atlanta win its first World Championship since 1995, but that's not even close to the craziest part of the story. After going back out to Houston for Game 6, he found out what hotel the team was staying at and somehow got into the VIP team party. This man lived every Braves fan's dream.
I go up the stairs not knowing what to expect. Well, I walk into what is the most epic World Series Celebration with the team. I found myself drinking $3,500 wine with Joc. At one point, I went to the bar and the bartender was busy, so I grabbed the wine, and Joc looks at me and says, "do it. They won't do shit." I outed myself to Matzek, Luke, Ben Ingram, etc. and told them how I went to every game and was just a fan. EVERY one of them was like, "dude, you deserve it." Matzek even told me, "dude, pick it up" when we got a picture with the trophy. This was the most epic week and night of my life.
I mean, look at this shit: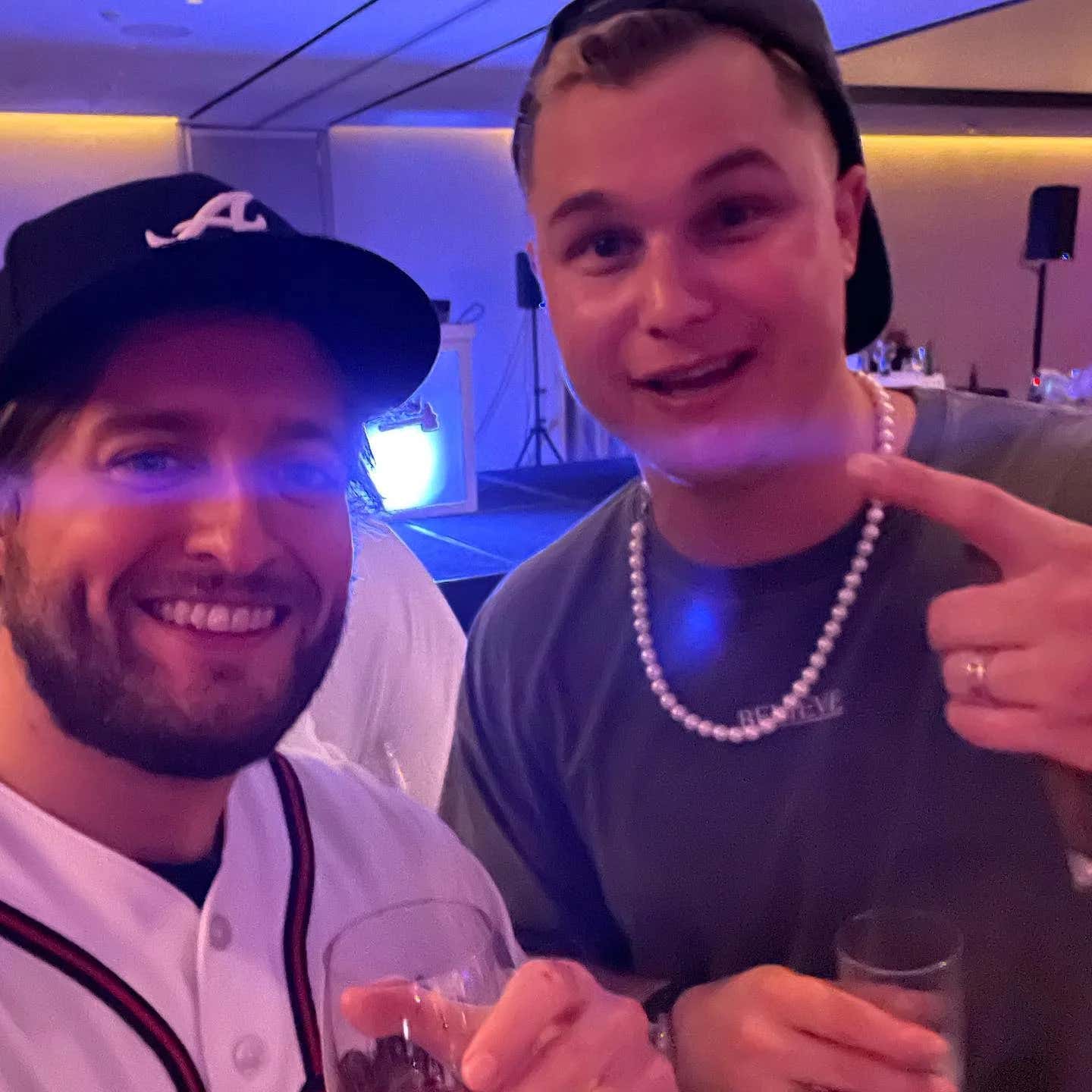 Good for this dude. When you spend however much money he did following the team back and forth from Atlanta to Houston, you deserve to drink wine with Joc and party with the boys all night. I can't even imagine how cool that must have been.
Now we all get to party today. Let's have a parade, y'all.