The Bulls Just Erased A 19 Point Deficit To Effortlessly Beat The Boston Celtics By Double Digits
We should definitely start with the quarter-by-quarter box score: 
That's the kind of lock down 4th quarter that hasn't existed in Chicago in what feels like forever. For years we've been involved in these massive comeback games but exclusively from the losing end. When people talk about No lead is safe in the NBA - they've completely ignored any time the Bulls have trailed for the last 5 years. We've been conditioned to expect to live only on the wrong side of this narrative. And now all that shit has changed so let's take a minute to celebrate. 
You're goddamn right it is. 
I'll hand out 6 beers: 
1. Ayo with a remarkably clutch performance. 
It wasn't just the big 3 there. He got 20+ minutes for the 2nd straight game and responded with a collective +32 in his playing time. He's not shooting 6-6 every night, but that won't stop me from enjoying his 14-4-2 night. Especially as a Chicago Illini. Everything about Ayo just hits different. Obviously I'm biased but I know the masses are with me. He's going to get more chances immediately with Patrick Williams out and it's good to see him take advantage so far. AK is an assassin in the 2nd round and my fingers are crossed Ayo adds to that legacy. 
2. Tony Bradley can fuckin play! Those were the hardest 13 minutes of the night to the point Stacey was begging Vuc to bring the same energy. That's exactly what you want from your low cost back up big man. Tony Bradley is set to fit right in. 
3. Just trash defense to start the night. The Bulls were on fire in the 1st half and trailing. Caruso can't play 42 minutes a night so it would be nice to avoid these kind of awful starts. There's adjustments to be made and the Celtics can move the ball around but you just need to be sharper. Don't waste a night when the ball's on fire. 
4. DeRozan looks unguardable at times especially in the pick n roll. He gets to the rim but can pull up in the mid range. Pair that with Vuc and you put the defenders in a mental pretzel. People said DeRozan would be good but the early diagnosis is that he was drastically undersold. Also worth noting he's 7-17 from deep to start the year. In 2019 he was 7-45 in 77 games. Maybe he's reaching a happy medium on 3pointers? Either way those two he buried in the 4th quarter were so fucking electric with or without the shot clock violation. 
5. Rest of the bench gets a beef. Big time BenchMob game and that shit adds up. Good mix where the veterans played like shit and got picked up by the younger guys. Usually the complete opposite so the fact the Bulls walk out with a win on the road against that Celtics starting 5 is awesome. Building blocks and all that shit.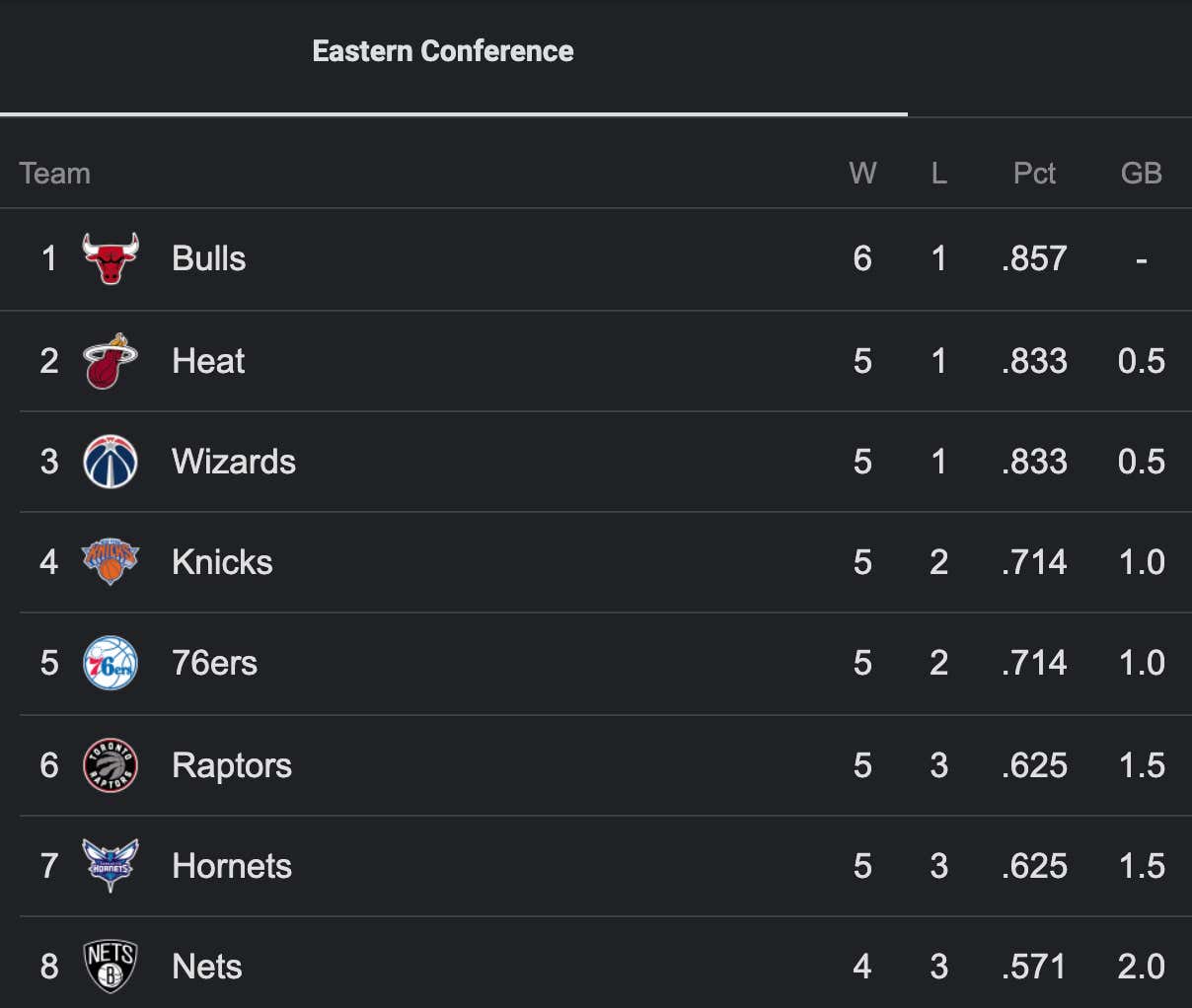 6. Last but not least, 6-1 and in first place with two massive back-to-backs against the Sixers. Maybe not massive per se but it's a good test for a team that's rapidly catching everyone's attention. Embiid took tonight off to be rested for Wednesday. He's a nightmare matchup for everyone but in particular the Bulls. Honestly though who gives a fuck. We're playing with house money right now and everybody's Seeing Red. Life is good. 
Subscribe to Barstool Chicago YouTube