42-Year-Old Glover Teixeira Wins UFC Gold & Hasbulla Fights In The Crowd - Fight Island Recap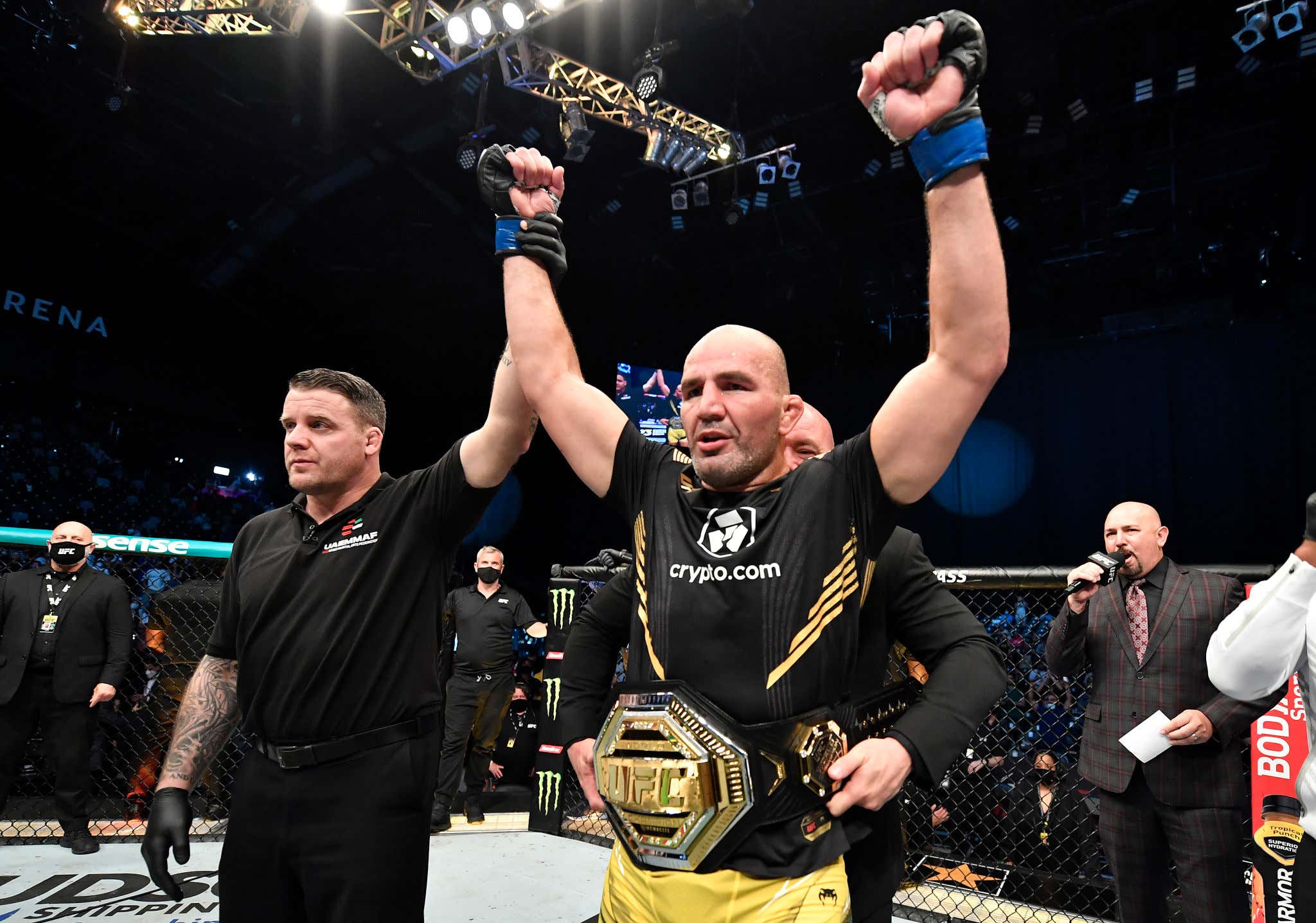 Chris Unger. Getty Images.
Holy shit! What a day for the UFC over in Abu Dhabi!
If you were following along with my tweets, you know I was watching along via my phone at my cousin's wedding, so I definitely need to go back and watch it in full later on, but I'll recap the highlights for everyone here.
First off - Glover Teixeira shocks the world and wins the UFC Light Heavyweight Championship at 42-years-old!
EVERYONE in the MMA world (besides Jan Blanchowicz) is elated for Glover, a true veteran of the sport who never gave up on his dream to have UFC Gold wrapped around his waist….
Next up - Petr Yan is the NEW UFC Interim Bantamweight Champion after a five-round WAR with Cory Sandhagen, who gave him his absolute best and then some. I mean, the shots Sandhagen walked through were just absurd….
I can't wait to sit down and rewatch this start-to-finish, because from what I saw and the chatter online, this was an instant classic, and an easy Fight of the Year contender. Sandhagen seemed to start off strong, but Yan just overpowered that little by little, making all of the necessary adjustments needed round-to-round to finish even stronger.
As for the rest of the undercard, it looked like a lot of Russian domination - which led to a GREAT +300 parlay win for us on the Barstool Sportsbook….
….and you would've never guessed that Khamzat Chimaev was outta the octagon for as long as he was with health issues, becuse that mothafucka DESTROYED The Leech. Just an absolute MAULING.
Oh, and of course, best for last - Hasbulla fucking TOOK OVER the UFC today….
I can't get enough of that lil guy. Islam holding him up like Simba after the win was fucking awesome. Give me all of the Hasbulla content in existence for the rest of time.
Hasbulla's rival, Abdu Rozik, was also in attendance….
….and they couldn't keep these savages away from each other in the crowd! Shit got ugly, Khabib/McGregor style. Hopefully nobody was seriously injured. Check out the graphic video below….
Alright so obviously nobody was injured but I couldn't resist setting that clip up like that. Tremendous. Impeccable precision on the kick from Hasbulla. Abdu had better be careful.
What a card - congrats to Glover Teixeira! Can't wait for next week in NYC….
Apologies for missing this massive card - I've missed 99% of all family events/gatherings for the past five years because of this job, and I'm okay with that tradeoff, but I always try to make the weddings. Seems like a pretty important life event to me.