Lighten the Fuck Up! She Was Scantily Dressed, Wearing a Cross, & in Need of a Priest...
Maica. Getty Images.
An attractive young woman who was scantily dressed and wearing a cross, approached a priest after 8:00 Mass on Sunday morning and told him in confidence, "Father, I have a problem… I have two female parrots but they can only say one thing", and then she whispered in the priest's ear, 'Hi, we're hot… Do you want to fuck us?'"
"That's terrible!" the priest replied in shock. "But I have a solution to your problem. Bring your two parrots over to my house tomorrow afternoon and I'll put them in a cage with my two male parrots who I've taught to read the bible and pray. My parrots are respectable, deeply religious, and they'll teach your parrots to stop repeating that terrible filth." The priest continued, "Don't worry, your female parrots will learn to pray and worship the Lord just as mine have."

The next day, just after lunch, the woman brought her two female parrots to the priest's house. The priest's two male parrots were holding rosary beads and in deep prayer inside their cage in the priest's library when she arrived…

The woman handed her female parrots to the priest and he immediately put them in the oversized cage with his male parrots. After finding a spot on one of the empty perches, the female parrots immediately announced, "Hi, we're hot… Do you want to fuck us?"
The woman shook her head side to side, took a deep breath, exhaled, and said to the priest, "I told you, my two parrots are incredibly deranged. I hope you can help them…"  The priest assured her that his male parrots would change their behavior and have them reading from the bible and praying by the end of the day…

As soon as the woman and the priest left the library, one of the male parrots looked over at the other male parrot and in a desperate and excitable tone he said, "Put that goddamn bible away you jackass, our prayers have finally been answered and we're about to get laid!"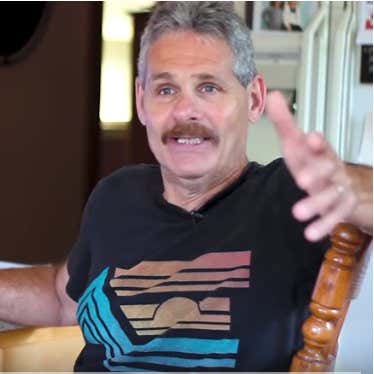 * Vindog has been repurposing jokes since 1968