Mel Brooks Fans, Rejoice! 'History of the World Part II' Is In Development
"History of the World, Part I" is finally getting a Part II, with Hulu ordering a variety series followup to the classic Mel Brooks comedy film, Variety has learned exclusively.

"History of the World, Part II" is described as a sequel to the 1981 film. The film was made up of segments set during different periods of world history. Among those was the Stone Age, Ancient Rome, and the French Revolution. Like most of Brooks' work, it also featured musical numbers, including one about the Spanish Inquisition and, of course, "Jews in Space."

Brooks is a writer and executive producer on the series along with Nick Kroll, Wanda Sykes, Ike Barinholtz, David Stassen and Kevin Salter. There is no word yet on which world events the series will cover. Hulu has ordered eight episodes of the show. The writers room is beginning in October with production slated to begin in Spring 2022.
If you know me, then you know that I am a HUGE Mel Brooks guy.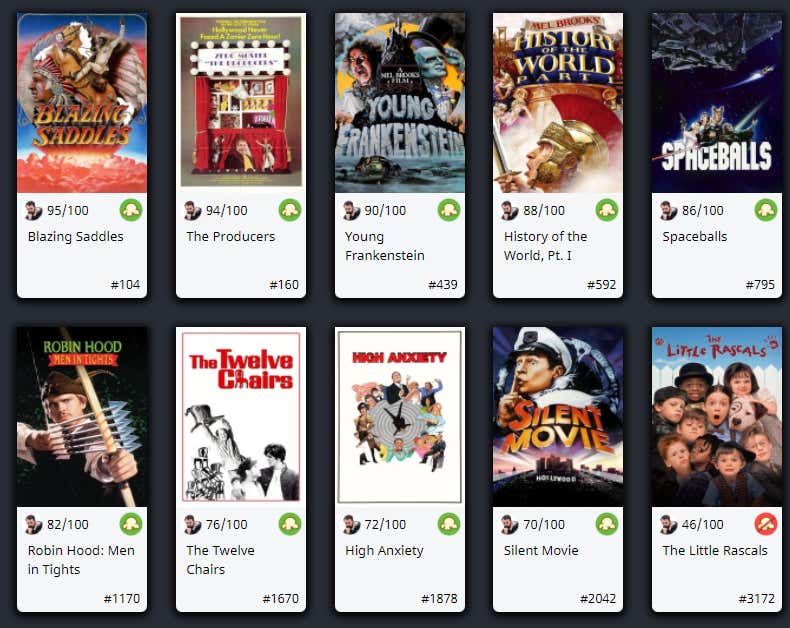 He is a comedy genius that is so influential beyond his golden age. My parents are massive fans too, and they're the ones that introduced me to him when I was younger. I say that because when I first watched 'History of the World Part I', I remember asking where part 2 was. After all, it was the 2000s and that movie was from the 80s! I also remember the equal level of disappointment when they told me that there never was one. So here we are, 40 years later, and it's finally here! 
A variety show is not exactly what I had imagined, but I'm down for whatever medium Brooks wants to use. I love that he is back in the writers room for this and I think he has a great crew in Kroll, Sykes and Barinholtz. The parts are all there for this to be good, but we will see how it all shapes up. Personally, I can't wait to see what eras they end up covering.