The Danwagon Looks To Unfurl Its Big D In Big D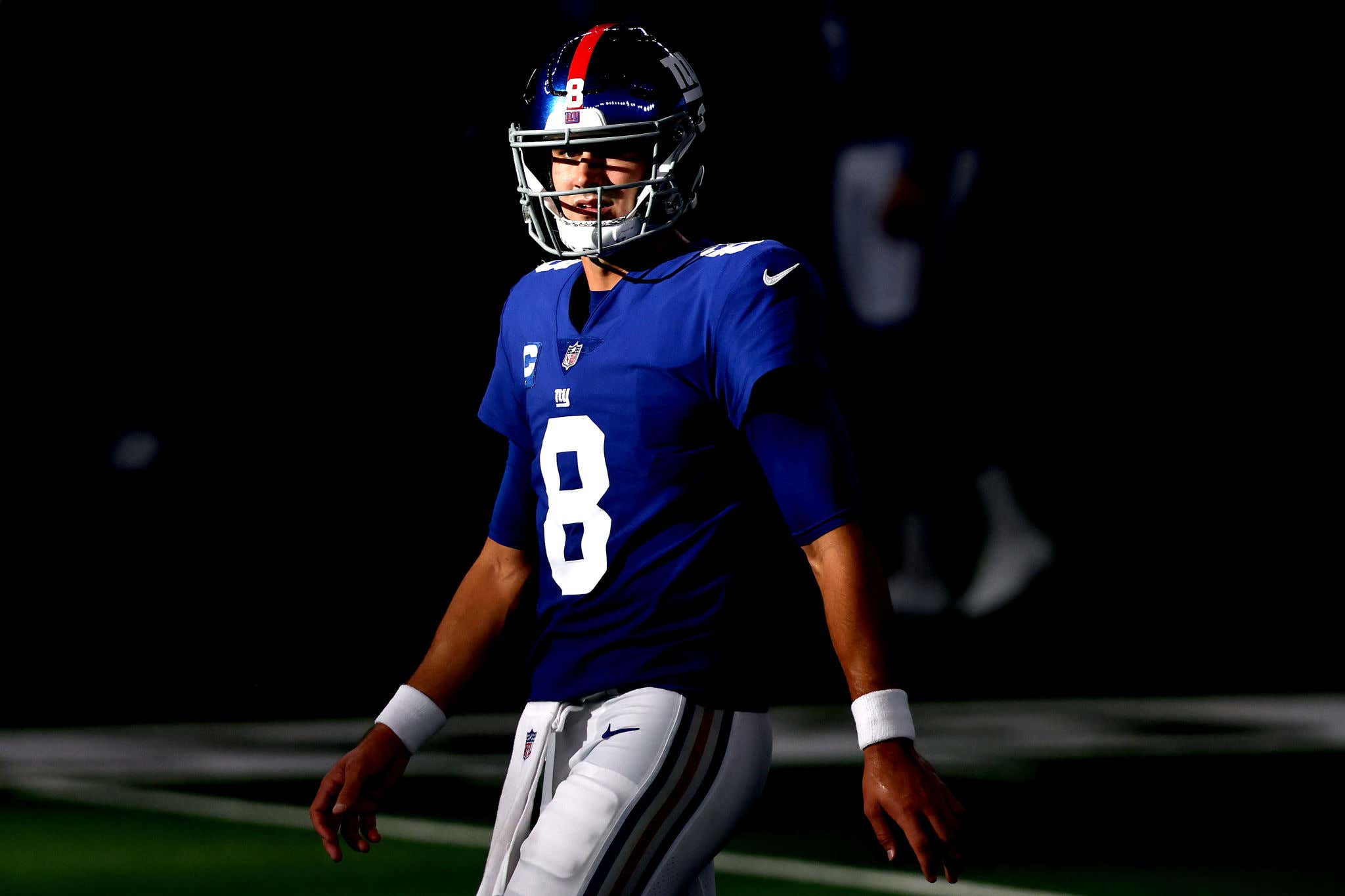 Tom Pennington. Getty Images.
Inject this picture into my veins daddy Danny
I'll be honest guys, I'm still not sure how the Giants won last week. I mean I know they started running the offense they should've been running all season and ripped off some chunk plays. But I'm still amazed that everything came together the way it did the way most Giants fans are, which my guy El Jefe perfectly illustrated here.
That being said, it's pretty clear that 27 points probablyyyyyy isn't going to get the job done against the Cowboys with Dak #back along with most of his weapons. The Zeke + Tony Pollard combo is going to be a tough 1-2 punch to stop for a team that got ran over by Taysom Hill without Blake Martinez last week and without Jabrill Peppers this week. I'm already mad about the damage that guys named Dalton Schultz and Blake Jarwin are going to do in the middle of the field as the Ghost of Jason Witten continues to haunt us. For the Giants to have a chance in this game, Adoree Jackson has to earn a good chunk of that massive contract Big Blue gave him in his matchup with CeeDee Lamb while James Bradberry has to keep doing what he's done against Amari Cooper.
On offense, the Giants will be once again missing Sterlin Shepard, Darius Slayton, and Ben Bredeson. But it sounds like the G-Men will at least have their left tackle who is pancaking every hater and pass rusher he comes across.
There is obviously a chance Andrew Thomas will struggle today against an aggressive Dallas front led by that freakshow Micah Parsons. But this is the year Daniel Jones must deliver with #NOEXCUSES, or at least that's what every idiot on Twitter has told me since the offseason. 
I need Jason Garrett to tap into whatever revenge he can conjure up after being the chief reason the Cowboys didn't win shit over the last decade then give the ball to Saquon in space, challenge Trevon Diggs with Kenny Golladay deep, turn Danny Dimes into Danny Scoots after Sam Darnold ran all over the Cowboys last week, and use Kadarius Toney as the ultimate joker card all over the field.
Did someone say Joka?
I neeeeeeed Toney to blow up because everything about him is electric
I'll be honest, I was extremely concerned about the Giants keeping pace with the Cowboys offense considering the defense is banged up and the offense doesn't seem to play into their strengths until it's absolutely necessary. But a little bit of magic happened in the Casa de Clem this morning, so I have no choice but to believe it is a sign that the Giants are going to unfurl their Big D in Big D.
Giants by a half dozen. Fuck the Cowboys.