Watch: Chubby Kid Gets Terrorized By A Rooster As His Dad Films The Whole Thing For TikTok
Way to go, pop. I'm sure this is one of the precious childhood memories that junior will never forget. In fact, it'll probably stay with him forever. Haunt him the same way that I'm haunted whenever I see a cat because I was attacked by one in the fifth grade. Granted, my father didn't film it, but that's neither here nor there. As scaring as the event was for the child, there's no denying that it was hilarious. Something about the way the dad is coaching him through it just kills me. "Win, son! Win!" He even broke the fight down into rounds...
.
.
.
The kid held his own too. I guess survival instinct kicked in when he realized the rooster was out for blood. How could it not? The thing had him up against the ropes…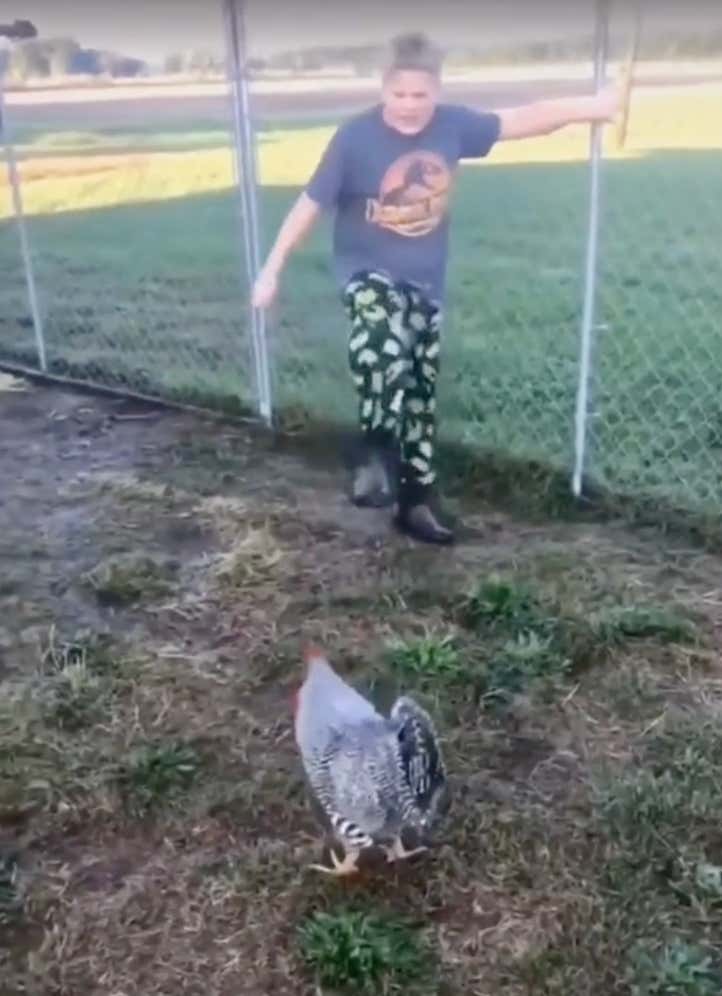 Thank god for that kick. Anyway, it's nice to see an old fashioned "internet video" making the rounds. Nothing political about it, nothing controversial, just a husky kid getting attacked by a rooster for our enjoyment. That's it. Have a wonderful Thursday.