The Destroyer Has Returned To The World Series Of Poker
Hello everyone from beautiful Las Vegas! I took the red eye out of Newark early Sunday morning to join Nate out in Las Vegas for the World Series of Poker. This is my first Vegas trip since summer of 2018 when I finished 327th in the main event for $37,000 busting late on Day 4.

Yesterday was a whirlwind of a day. I went straight to the Rio after landing in early afternoon and hopped into the $500 Reunion Tournament, a very large tournament being held where first place will be in the million dollar range.
I got a little buzz walking back into the Rio, feeling nostalgic. There's nothing like the WSOP. I was a poker pro from 2006-2014 and have been coming out here for it since 2009 and could not be happier to be back.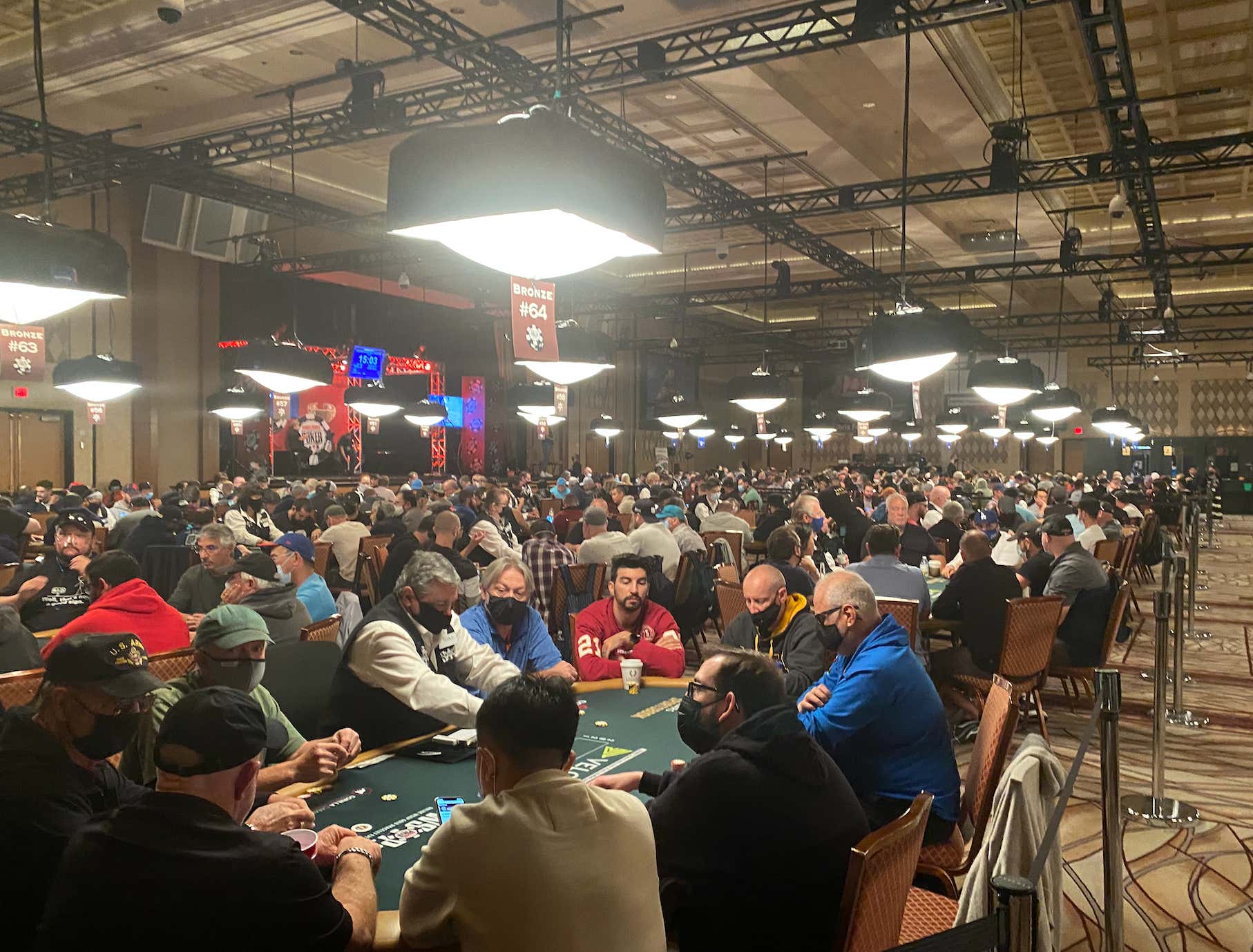 I started the tournament with 50,000 chips and instantly ran it up to 75k after winning a pot with KQ on King high flop and getting paid off.

I was at a pretty weak starting table and fired some chips off playing aggressive falling back to around 50k starting stack.

Then I picked up pocket Kings behind a raise and a call. I re-raised pre flop and both players called. The flop came AQJ and I had to fold on flop to an all in. The other players ended up having A6 & KQ so it was the right fold.

At this point I was down to about 33k. A player raised 3500 out of late position. I did not think he was very strong so I jammed pocket 3s out of small blind trying to pick up the 7500 chips in the pot.

He thought about it for a minute then said let's gamble and called me with AJ off suit. The flip came Ace high and that was all she wrote for me in the Reunion.

I debated rebuying to fire a second bullet but decided against it as I was on low sleep from the red eye flight and the line was extremely long, opting instead to rest for the $600 tourney today.

I went and ate at Umiya Sushi then went back to the M Resort and passed out during the 2nd half of the Brady Bowl. Thanks to the M for having Nate and me. It is a gorgeous PENN property and is the official hotel of the Las Vegas Raiders.

I woke up this morning feeling rested and recharged. Steven Cheah and I taped the Fantasy Football Factory Podcast then I ran 4.7 miles in 60 minutes, not a big deal. I am trying to get mind right this week and exercising is key for mental clarity at the poker table.
Now it is time to fire the $600 Deep Stack event. I will be posting videos on Cracking Aces and my social media with updates all trip. Please follow @BarstoolMintzy and @CrackingAAces on Twitter and Instagram.

Time to show the world that The Destroyer (my old online poker name) is not washed up!
Subscribe to the podcast dropping tomorrow night where we will discuss what it's like to be back at the WSOP!