Who is NASCAR's "Master of the Superspeedway"?
Not sure if you guys noticed, but a good percentage of Barstool's content revolves around 2 things:
Inappropriate pictures of women 
And (responsible) betting
I post plenty of the former (and will throw some more at the end of this blog), so here's a little of the latter.
As NASCAR's playoffs wind down, Spider and I are trying to give gamblers something to look at going into the race each weekend.
Last week, it was easy to pit Chase Elliot and Kevin Harvick against each other in a head-to-head matchup since they almost came to blows after the previous week's race ended.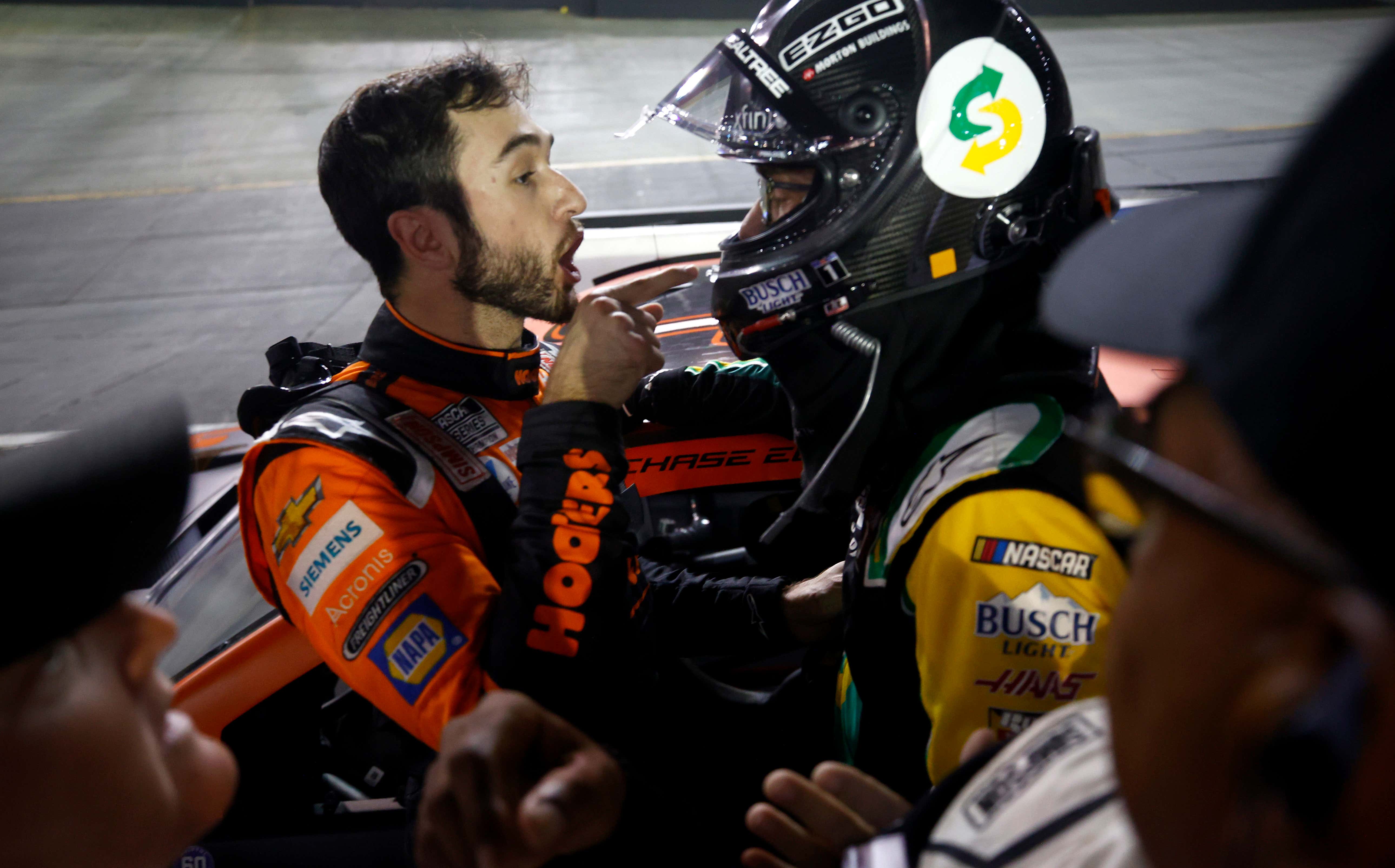 Jared C. Tilton. Getty Images.
But since nobody fought in Vegas, we went in a different direction this time with what I'll call the NASCAR Feature Matchup of the Week.  And this week's matchup will be Denny Hamlin vs. Brad Keselowski to determine "The Master of Superspeedway Racing". 
After the Bristol short track 2 weeks ago, the Cup Series stepped up to the 1.5 mile "Diamond In the Desert" in Las Vegas last week.  And now racing teams jump up to one of NASCAR's two Superspeedways for this week's action when drivers return to Talladega for the YellaWood 500.
Cars will race 188 laps for a total of 500.08 miles, and we want to highlight the 2 drivers we think have the skillset needed for success… Denny Hamlin and Brad Keselowski.
Here is our thought process…
Hamlin and Keselowski are statistically the two best superspeedway racers in NASCAR Cup right now.
Hamlin is the all-time superspeedway lap leader among active drivers, while Keselowski is the all-time superspeedway win leader among active drivers.
Hamlin and Keselowski will be gunning for the win this weekend for very different reasons… Keselowski is fighting for his life in the playoffs right now as the last driver above the playoff cut-line, while Denny is in "checkers or wreckers" mode since he has nothing to lose and everything to gain in the search of additional playoff points leading into the Round of 8.
Keselowski is the most recent winner at Talladega (Spring '21), while Denny has led more laps on superspeedways than anyone else in '21 (148).
So a win Sunday by either driver would go a long way in helping them further stake their claim as one of NASCAR's best superspeedway racers of all time, and we're giving you the opportunity to pick a side… There is no BOOST… There is no opt-in… There is no free sweatshirt (yet). 
It's a simple head-to-head on who will have a better finish on Sunday.
Spider is taking Hamlin (-132) and I like Brad (+102)… One of us will lose, and you can bet along in the Head-To-Head section for the YellaWood 500 on the BarstoolSportsbook.
NASCAR's YellaWood 500 from Talladega Speedway starts at 2 PM EST on Sunday and can be seen on NBC.
Take a lap.
-Large
---
And here's a little bit more of that former again…
Enjoy the race.
-L