The Revengers: Chaos Put A Dagger In The Whipsnakes Dynasty, Are Your 2021 PLL Champions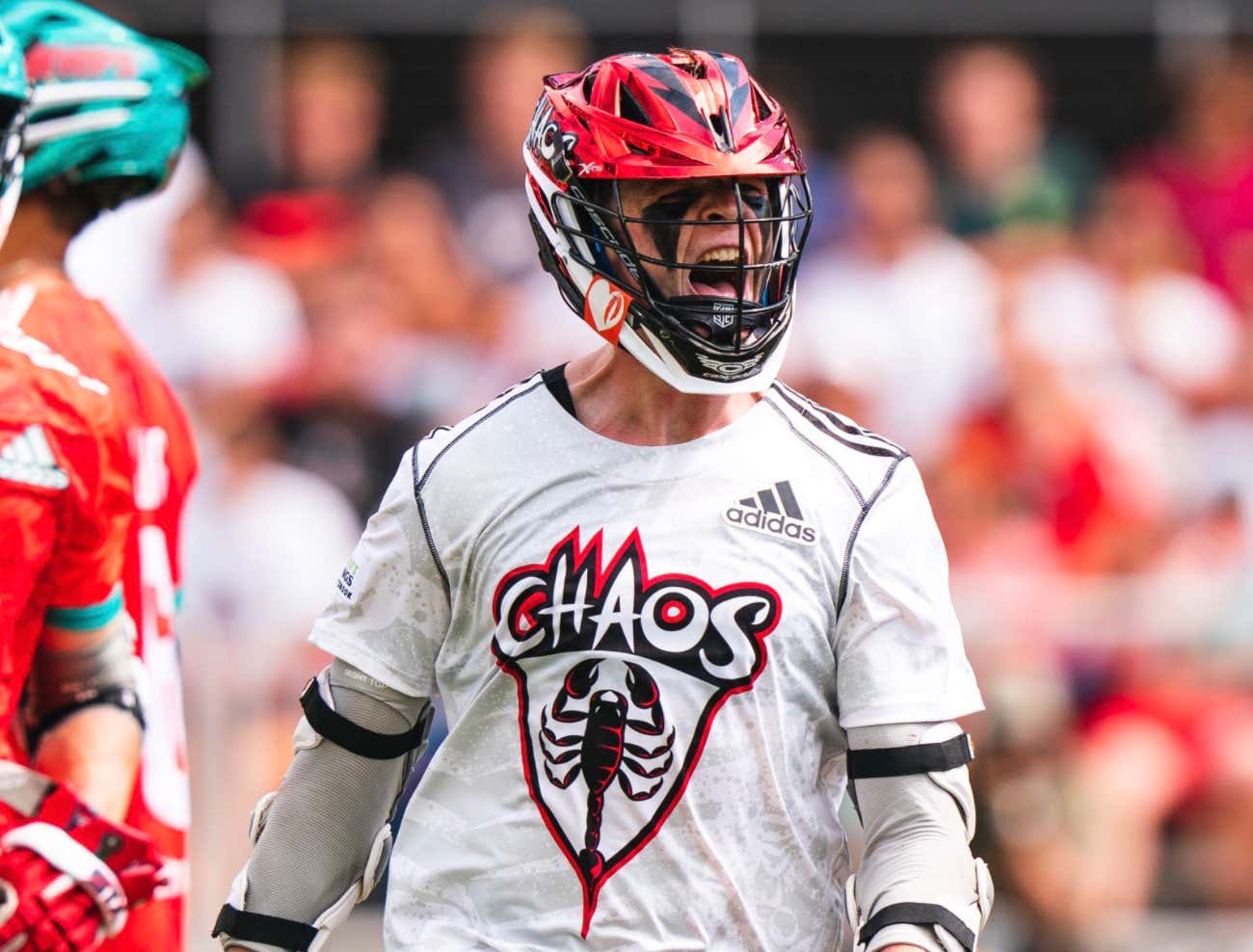 For the first time in the history of forever, a team not named the Whipsnakes have won the PLL Championship. The Chaos were 12 minutes away from doing it last year in the bubble, but that was before Zed Williams and the Whipsnakes offense went off for a casual 10 goals in the 4th quarter to go back-to-back. 
Think the Chaos were gonna let that happen again this year? When they have this sick bastard between the pipes?
3x PLL Goalie of the Year. The 2021 League MVP. The 2021 Championship Game MVP. Blaze Riorden proved this afternoon that he is the best lacrosse player on the planet. Big time saves when his team needed them the most. But luckily he didn't even need to do anything too ridiculous today (15 saves is ridiculous for normal humans but pretty standard for Blaze) because that Chaos defense in front of him figured out what was previously believed to be impossible--to hold Zed Williams and Matt Rambo both without a goal in the same game. Jarrod Neumann and Jack Rowlett had both of the previous MVP's looking borderline irrelevant for most of that game. I don't know if it was great defense or a terrible offensive strategy from the Whipsnakes or a combination of both. But somehow this team didn't let the best duo in the game even sniff the back of the net today. 
Meanwhile, the Chaos offense was just letting it fly like this today. 
Pretty solid recipe for ending a dynasty, if you ask me. 
So congrats to the Chaos on capping off a monster run over the past few weeks. Going into the playoffs as the 7-seed and then just bullying their way through everybody the rest of the way. I don't think they'd want to do it any other way. 
We'll have more on Monday or Tuesday's episode of The Crease Dive. Until then, let's just pray that the Cup made it through at least 7 minutes in the Chaos' locker room. Something tells me that magnificent trophy is in for a world of hurt with the forthcoming celebrations.