Looking Ahead To The 2022 NBA Hall Of Fame Class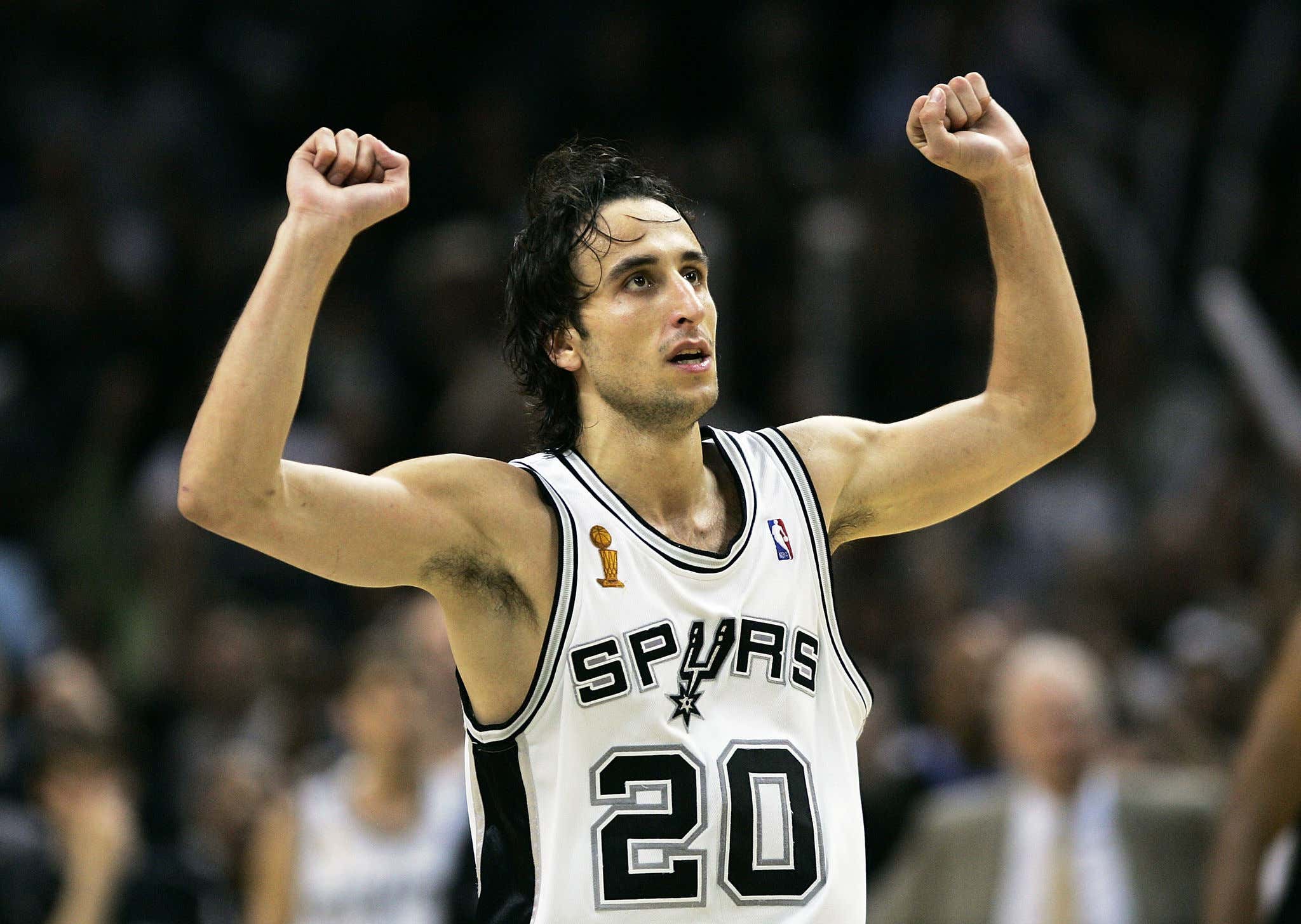 Brian Bahr. Getty Images.
This weekend's Hall Of Fame ceremony was about as awesome as I had hoped. Not just because of Pierce's speech, or that we got to see both Bill Russell and Mike Gorman join him. I thought the whole thing was great and really liked Bosh's speech as well
But now that it's over we can turn the page and start to look at the Class of 2022. These last two classes have spoiled us to some degree. Those things were loaded. Guys like Kobe, Garnett, Duncan, Pierce, Wallace and Webber all being inducted over the last two classes was a pretty awesome run. In looking at the 2022 Class, there's really only one slam dunk for me in terms of the first time eligible guys. Here's a list of some names you'll see
Manu Ginobili
David West
Jason Terry
Richard Jefferson
Joe Johnson
Al Jefferson
Zach Randolph
Josh Smith
Don't get me wrong, I love Iso Joe and without Big Al my life looks completely different, but use your gut here. You see that list and you know that Manu is the only one who you truly think of as a Hall Of Famer. 
Between his 2x All Star/2x All NBA/4x Champ/6MOY and all his international success, I'm fairly certain it is not a hot take to suggest that Manu should be an easy choice as a First Ballot guy.
The rest? Things get a little more complicated. With that list of first timers not really blowing your socks off, this then begs the question of whether or not we see two guys get in that at the moment for sure replace Wallace/Webber in this debate. What's the deal with Chauncey Billups and Shawn Marion? Do they get in or are they destined to be in the Hall of Very Good? Basketball Reference has Marion as a 76% chance so it's not out of the realm of possibility. You want to talk about a player that was ahead of his time, it was the Matrix. 
With Chauncey, he has an 84% chance according to Basketball Reference. He has a pretty interesting resume and obviously the basketball reputation to back it up. But he's another guy where you could absolutely be on the fence in terms of HOF vs Hall Of Very Good. 
When you then look at this class and you see guys like Chris Bosh, Ben Wallace, and Chris Webber finally get in, it does make you wonder if they end up getting the nod in 2022. The running joke is that everyone seems to make the NBA Hall Of Fame but it made sense to keep those guys our given the legends that made up these last two classes. With that now not really an option, I bet we see at least one of the two get in.