Brooks Koepka Withdraws From The Tour Championship With A Wrist Injury After Hitting A Root, Match Against Dave Portnoy Postponed
Well shiiiiiiiiiiiiiit. That sucks. The Match between Dave Portnoy and lefty Brooks Koepka set to go down at Liberty National on Tuesday has officially been postponed because Brooks hit a root at the Tour Championship and hurt his left wrist. What are the chances? A root? Seems like a one in a billion chance but it happened.
Some people are saying Brooks saw these swings from Dave the other day and decided to plant a root under his ball at the Tour Championship and injure himself so he didn't have to play
Those rumors are purely speculation at this point in time.
Dave, aside from accusing Brooksy of ducking him, had some other thoughts about the root and the wrist injury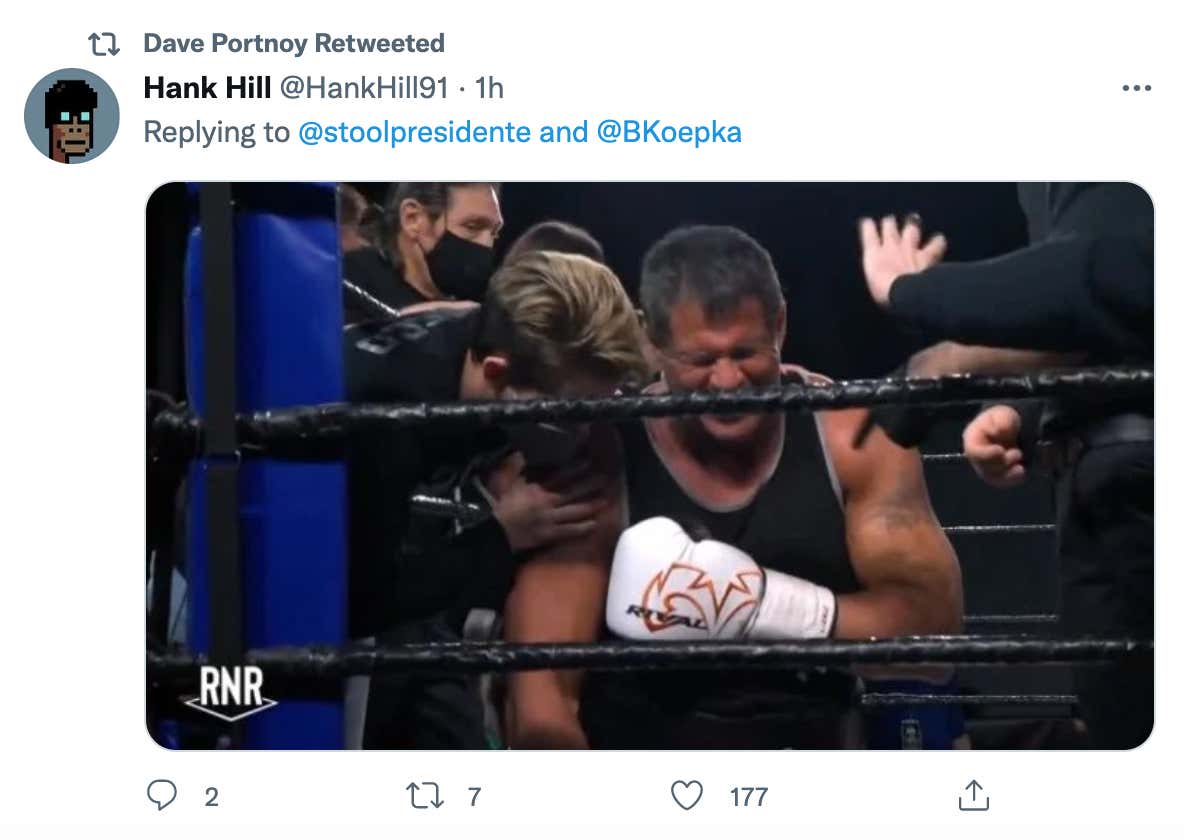 That last point is a particularly good one in my opinion. They don't grow roots on the fairway. Anyway. I haven't seen any potential makeup dates as of yet for the match. Guess we'll just have to wait and see.