The Amount Of Money Barstool Sports Has Given Out To Stoolies In The Last 12 Months Is INSANE
Barstool & Dave Portnoy have always been extremely generous and kind over the years helping out countless stoolies in need whether it be through T shirt sale donations, posting & signal boosting gofundme's, and since the pandemic The Barstool Fund. This blog isn't about all of the money donated to worthy causes over the years though. Instead it's about all of the money that has been given out via the PlayBarstool app to normal Stoolies just like you who have entered and won various contests over the last 12 months.
Around a year ago the PlayBarstool app was launched with our first 2 games, Pigskin Parlay & Stool Streams. Since then we have added the NHL "SONK" game, the DDTG game for stock market savants, the Rough N Rowdy contest to go along with our PPVs and as of today, the Barstool CFB game which is based around picking Overs & Unders for 10 CFB games each Saturday. 
I pulled the numbers to see just how much money we have given away and the results were simply put, staggering. 
in 63 Stool Streams contests Stoolies have won $31,000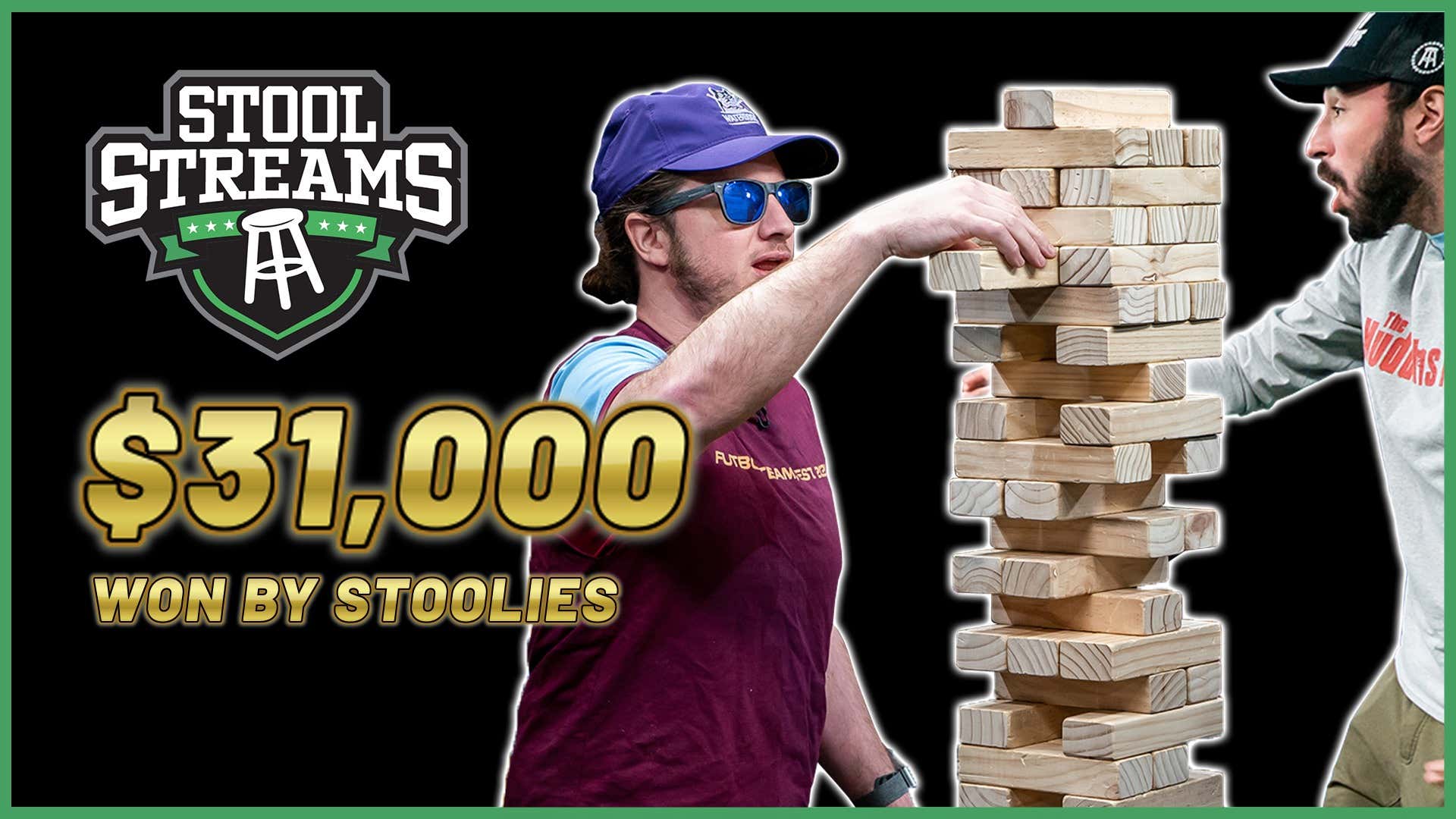 Not to mention the countless great content moments that have come from it and the many more that are sure to come. (Wednesdays cornhole contest closes at 2pm. Go make your picks now!)
The Spittin Chiclets listeners have won over $47,000 via the "SONK" game which is (obviously) built around picking NHL scores and goal scorers 
Not a big deallllll.
For NFL Football we have the Pigskin Parlay contest which Stoolies have won nearly $50,000 playing. This will be returning this fall as well. Have I mentioned all these contests are free to play?
​
For all the Stonk Heads out there we released the DDTG game which has yielded stoolies a cool $125,000. I'm not much of a numbers guy but my quick math tells me that 0 dollars were invested into playing this game and there has been a $125,000 return (biggest jackpot win by 1 person was $60,000(!) That seems like a good ROI.
​And last but not least we have the RNR contest which has hit the last 2 times we have done a PPV
(3 if you are including the infamous Tom Mullens fiasco 
​
This one is the easiest to win in my opinion so if you haven't been swayed already, make sure you make your picks for this Friday night. 
The point of this blog if you haven't figured out is to remind anyone reading this to DOWNLOAD THE APP NOW. Yes, contests are not necessarily "easy" to win but it takes less than 60 seconds to enter picks and as shown above, people just like you and me do win on a regular basis. It could be $1,000 it could be $60,000, it could be more! only way to find out is to go on the app, make your picks and hope the gambling gods bless you. Good luck everyone.