We Had A Kerfuffle Break Out Between The Giants And Browns With Punches And One Of The Funniest Square Ups Yet
Nothing says football season is here like joint practices leading to fights. It's happening all over the place because, well, that's just what happens this time of the year. In fact I'd be more worried if my team didn't get in a fight. This time we have Sterling Shepard and Troy Hill. Let me tell you something, what the fuck is this from Troy Hill? It's not dirty ... it's just ugly. The man is getting roasted on Twitter and rightfully so.
Look at this whole sequence.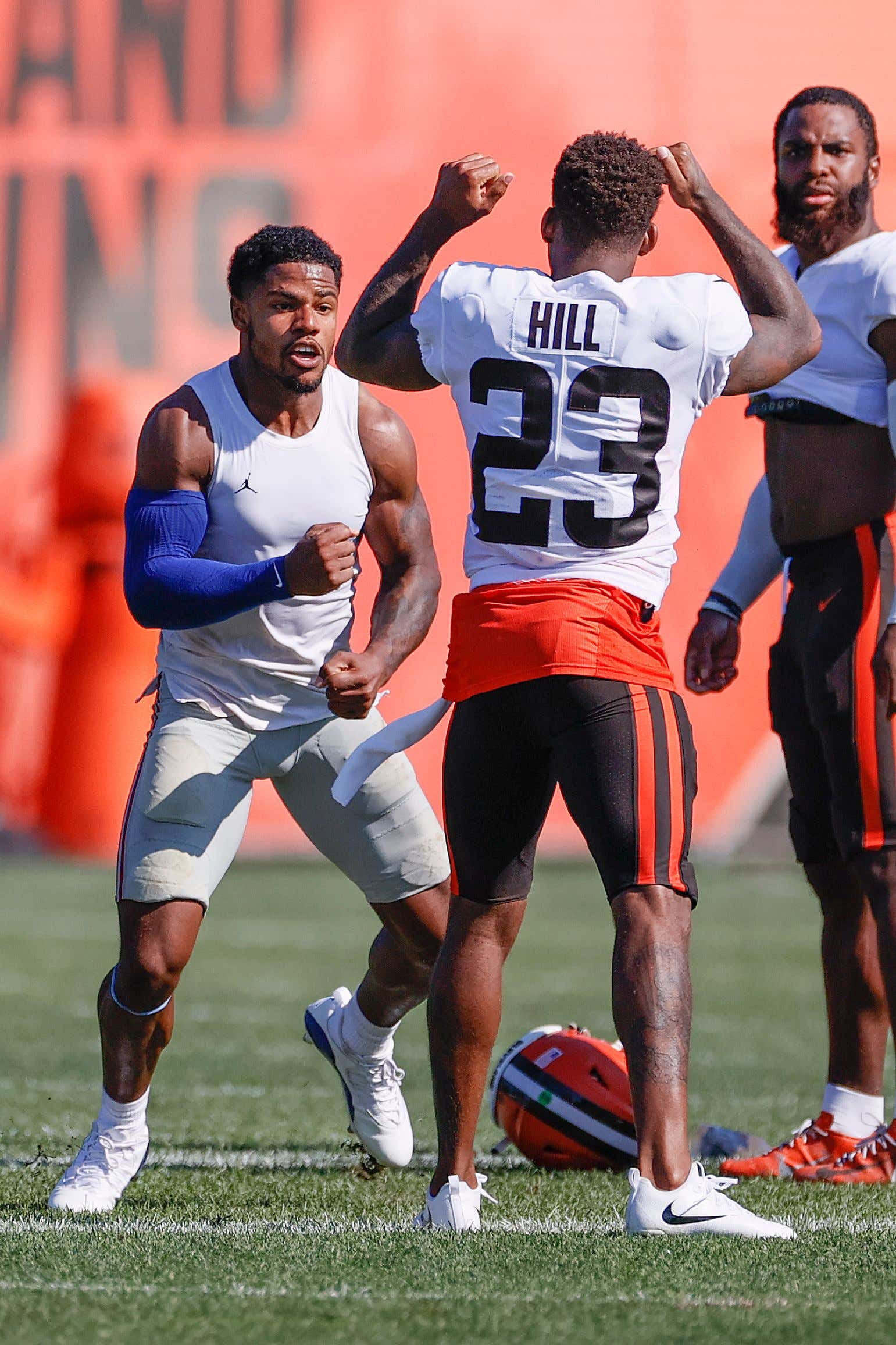 Ron Schwane. Shutterstock Images.
Ron Schwane. Shutterstock Images.
Ron Schwane. Shutterstock Images.
Ron Schwane. Shutterstock Images.
I'm not saying this because I'm a Giants fan who also hates the Browns, but you can't be confident in Cleveland now. Troy Hill was a free agent signing and this is how he fights? The man looks like he says fisticuffs he's 100% serious. Legit reminds me of one of those old time bareknuckle fights where dudes from Ireland are wearing suspenders in the ring. Not to mention the real star here is Anthony Walker in the background. 
Absolutely stunned that there's a fight and this is how Troy Hill addresses it. From the square up to the horrendous looking punch, Anthony Walker was in disbelief. Simply can't believe he's now teammates with Troy Hill and clearly has no desire to jump in this fight. Meanwhile the Giants handle Sterling Shepard correctly by just carrying him out like a child. 
If I'm in the middle of fighting someone please don't carry me out like I do my 2-year old son when he's trying to get an extra snack. Feet off the ground, still talking shit. I mean, sure I've been there, but I'm not an NFL player. Shepard needs to sit down with John Ross and explain to him not to lift him up when he carries him out of a fight. 
Either way, I love it. Need my guys getting into scraps in the preseason with other teams. Need a good year.