Casting A Movie About The Indy 500
F1 gets all the hype because they have their Netflix series. NASCAR has Talladega Nights. 
That's fine and well, but you know what neither of those two have? The biggest sporting event in the world. The Greatest Spectacle In Racing. The Indianapolis 500. It's an event so large that it deserves to be on the big screen. And so while I've been working on an idea / script revolving around that magical Memorial Day weekend every May, I've also been spending plenty of time around the stars of the show themselves. 
So I wanted to get a head start on trying to lock down a few names to play a few of the guys, and gals, of IndyCar. Let's start at the top. 
Roger Penske - Owner, Team Penske & Indianapolis Motor Speedway
Icon Sportswire. Getty Images.
The Captain. The most powerful man in motorsports. The owner of the Indianapolis Motor Speedway. He's got a Godfather feel to him - a mob boss. Not because of any sort of similar behavior to a Don Corleone per se, but because when he's around, everyone knows it. There's a presence. With this I see Clint Eastwood.
Amanda Edwards. Getty Images.
Doug Boles - President, Indianapolis Motor Speedway
Chris Graythen. Getty Images.
The President of IMS. And hell I'd vote for the guy as President of The United States. Doug does such a phenomenal job of understanding and appreciating the past and history of IMS while also looking ahead. He makes every race fan feel like a friend. He's a super smart dude with a charm that makes you wanna sit down to have a beer with - a true man of the people. Just take this weekend at the Brickyard for example. 
Here I see James Marsden. 
Vera Anderson. Getty Images.
Marsden already has experience playing a President (JFK), and Doug's quirky, kind of nerdy (sorry Doug) dialect would be something that I think Marsden could nail perfectly. Definitely a presence of a president. 
Mario Andretti
Icon Sportswire. Getty Images.
The legend. He's around every month of May walking the pits, driving two-seater rides for fans, just being Mario friggin' Andretti. Cliche, but this is an easy one. Al Pacino all day everyday. The size, the heritage, the look. Gotta be Pacino. 
Colton Herta
Chris Graythen. Getty Images.
I told Colton and his girlfriend this a couple weeks ago, but the dude is racing's Michael Cera. He's lanky, he's got a full head of hair, but really it's his voice. The dude is soft-spoken and has that Cera tone. But just like Michael Cera in "This Is The End", Colton can get on the wild side, too. Just ask his dad. This is an easy pick. It's Michael Cera.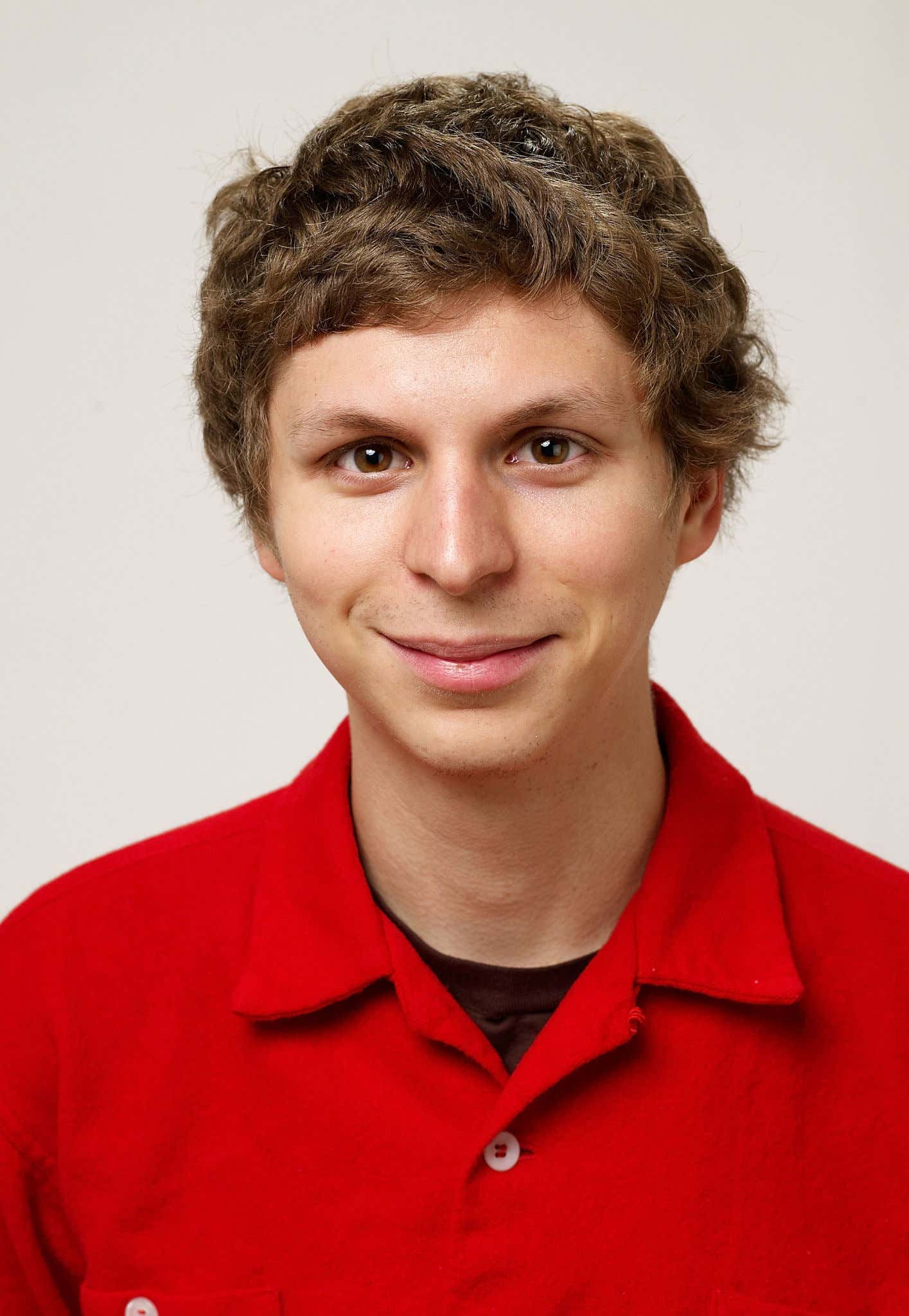 Getty Images. Getty Images.
Josef Newgarden
Chris Graythen. Getty Images.
The Natural. Born to be a Penske shaped driver and win, win, win. Just as good in front of a camera as he is behind the wheel. The All-American dude who has been a rising star / star for a while. I'm going Rudy Pankow best known for his role in "Outerbanks". 
Emma McIntyre. Getty Images.
Alexander Rossi 
Chris Graythen. Getty Images.
The miraculous winner of the 100th running of the Indy 500 as a rookie…the villian IndyCar needs…perhaps the villain of this movie? Alexander Rossi. It pains me to say this because I don't like to give Rossi a lot of compliments just like he doesn't with me, but I see Penn Badgley. 
NBC. Getty Images.
Dark hair, little shadow, and the guy you point out in a crowd and automatically say "oh yeah, that dude wears skinny jeans and designer shoes".

James Hinchcliffe
Daniel Kalisz. Getty Images.
Hiiiiinch. Perhaps the most personable dude on the planet and definitely in IndyCar. He's everyone's buddy. Beard as thick as Toronto maple syrup. Married to an actress. You see him on camera or hear an interview and you say to yourself "wow, what a swell guy." Again, the beard, the hair, I'm seeing Chris Evans. 
Mike Windle. Getty Images.
Conor Daly
Michael Hickey. Getty Images.
The Irish lad. One of the series most unique and outgoing personalities. Not afraid to have a good time. In fact, he enjoys it quite a lot. The reddish Irish hair is key here. I'm going with the youngin' Cameron Monaghan. 
Morgan Lieberman. Getty Images.
Give him a mullet and some aviators and he's ready to hop in the 20 car.
Graham Rahal
Chris Graythen. Getty Images.
The son of stache. He's the tallest driver in the series by far. Still kind of rocks a Disney channel haircut a bit. This guy would be playing older than his actual age, but how about Noah Centineo?
Michael Tran. Getty Images.
Jack Harvey
Greg Doherty. Getty Images.
This is easy. I talked with him about it during Indy 500 media day. He says he gets it all the time, and rightfully so, but this is the boy who lived. It's Daniel Radcliffe. 
Eamonn M. McCormack. Getty Images.
Max Chilton 
David M. Benett. Getty Images.
Speaking of Harry Potter. Another absolute no brainer. Potter's arch-nemesis (turned friend by the end I think?). It's Draco. Tom Felton. 
Frazer Harrison. Getty Images.
Marco Andretti
Michael Hickey. Getty Images.
Another gimme here because, well, Marco seems to have already casted this role himself. 
Normally I'd say that's too big of a get. I mean, come on it's Mark Wahlberg. But Marco has some extreme pull and a lot of uberly famous friends so I'd say he could put in a good word to make this happen. 
Helio Castroneves
JEFF DEAN. Getty Images.
One of the GOATs! 4x champ. On Mt. Racemore. Gotta nail this role. Someone I think who can - Oscar Isaac.
Axelle/Bauer-Griffin. Getty Images.
Will Power
Chris Graythen. Getty Images.
How about another bloke from down undah who won't even have to work too much on the Aussie accent? Gimme Eric Bana.
JB Lacroix. Getty Images.
Scott Dixon
Chris Graythen. Getty Images.
Can't have a movie about the Indy 500 without the 2008 winner and the man who is 3rd all-time on the IndyCar wins list. Another Aussie. Red hair. A bit older for the series. Hmmm. I'm going Paul Bettany. 
Samir Hussein. Getty Images.
Sure, the budget would be huge for this one. It would have to be to have this mega-list of stars. But again, it's the biggest sporting event in the world - The Ocean's 11 of racing.