"I'm Rich As Fuck, You're Obviously Not" - Meet The Most Obnoxious College Girl On The Planet
Oh my God. I don't want to ruin this girl's life because I'm sure she was drunk but still, anytime you bring (your parents) money into an argument you lose. Not only do you lose, you automatically become the biggest douchebag in the room and in this case, on the internet. I'd be curious to see what set her off. It looks as if they were at some sort of costume party? That or this kid was dressed as a flamboyant cowboy for the hell of it...
.
.
.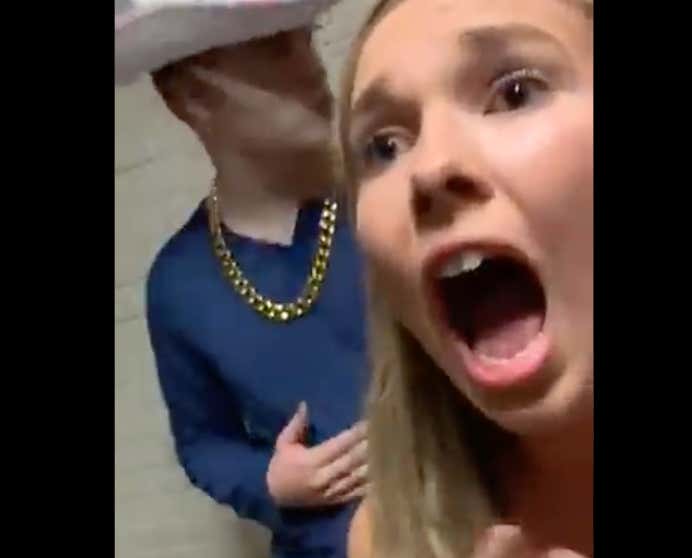 Regardless, I'm sure her parents are proud. They're also apparently very wealthy so if they somehow get ahold of this tape that kid is FUCKED. God forbid he looked at her wrong. Can you imagine what they would do? Here's what she said for those of you who couldn't sit through the entire eight seconds…
"It doesn't work in Bolder because guess what? I'm rich as fuck and you're not and you're obviously not compared to what you're wearing and I can sue you and you can't do shit about it. Especially because you don't know my last name and I know goddamn well who you are."
Damn. Best of luck to whoever was on the receiving end of that. That said, as cringie as her little rant was, it doesn't hold a candle to mac and cheese kid. Nothing ever will…
.
.
.
.
.
Have a wonderful Thursday.