There Was A Full Blown Brawl At Giants Practice Today With Daniel Jones Ending Up At The Bottom Of The Pile And Coach Judge Made Everyone Run Roughly A Million Sprints Then Do A Billion Push Ups
Oh what the fuck guys? I love a good football fight as much as the next guy but not when it's a full blown Royal Rumble involving every member of my team. Even that sick son of a bitch Coach Judge isn't looking for one of his patented teaching and conditioning moments on some Herb Brooks shit, especially with his quarterback at the bottom of the pile. However, when you have a leader like Daniel Jones as the QB1 of your team, you better believe if there is music, he's gonna dance.
Obligatory plug to buy a Fighting Joe Judges shirt:
I don't understand how none of the millions of Giants beat writers that give me the same update about Kenny Golladay coming up gimpy with video evidence yet nobody captured a second of of this brawl. I am also saying this as a moron typing this blog in his basement who has never gotten a credential in his life. Nonetheless, I actually held myself responsible for not doing more as someone who covers the team than anybody in East Rutherford did.
I haven't been able to do a clean push up since middle school so Coach Judge is gonna have to be happy with just laps as my penance. Also that giant dumpster is for my kitchen remodel since the Casa de Clem is getting better day by day just like the G-Men. You even be able to see my contractor pull up as I finished my lap. He played football at Clemson and was nice enough not to laugh at me or call me a fucking idiot. Shout out Savino Pro. Also I am listed as Questionable for next week's Podfathers with a bit tongue (You can start me in your Barstool Fantasy League since Questionable means Probable in the Casa de Clem).
As for what caused this whole mess, Logan Ryan said the Giants offense had their best day of camp, which may have made things extra chippy in the August heat. I'm not surprised the defense got fired up once Evan Engram jumped into the fracas considering he was the reason the defense had to go back on the field, usually on a short field, after he either fumbled the ball or batted it up directly to the opposing team for an interception.
That being said, I think the true culprit of today's melee couldn't be more obvious if he was clapping right in our faces.
Yup, Jason Garrett is clearly trying to sabotage Coach Judge and take his job like he did to Wade Phillips in Dallas once upon a time when the Cowboys offense just so happened to forget how to score a year until Phillips got fired.
Whatever. Coach Judge got to lay down the law again, the players all got an extra workout in, and we will all get better from it. At least that's what Logan Ryan has me believing while also making me want to run through a brick wall if I could actually reach a speed fast enough to run through a brick wall.
P.S. Thank God Kelvin Benjamin got cut last week or else things might have really gotten ugly. I'm not even talking about him chest slapping his teammates like The Big Show or what all those laps may have done to him. The mere sound of Coach Judge dropping a thousand F-Bombs would have crushed his poor soul and had him cowering in fear as verbal carnage rained down around him like he was Upham in Saving Private Ryan.
P.P.S. The best part of this fight is that it took my mind off of the real story of the day.
Please be okay sweet Kenneth. One shirt bought = One prayer for Kenny G's hammy.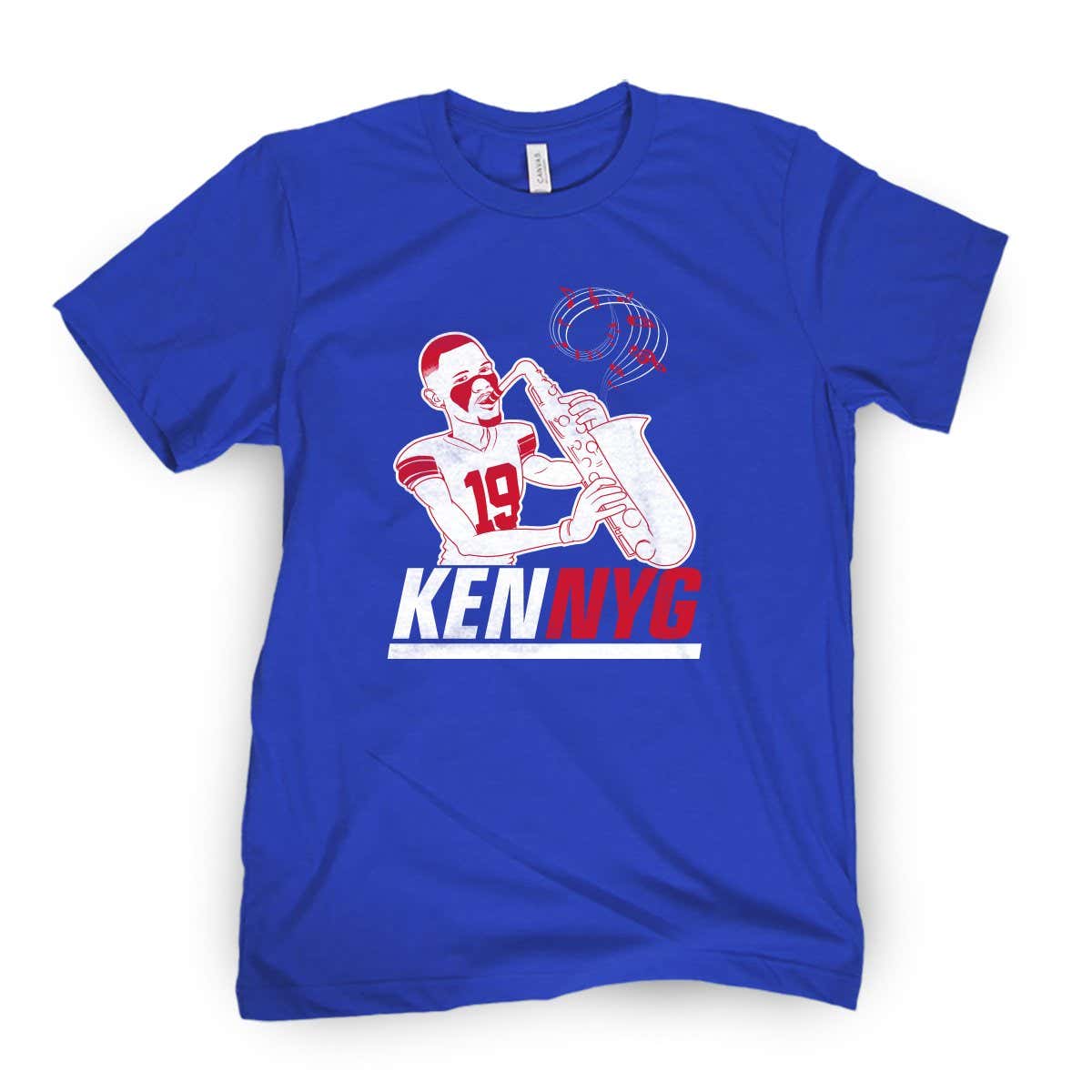 Click below to buy.