The Phish Are Back…Let's Rock N' Roll!
After 17 long months, the Phish from Vermont return to the stage tonight at Walmart Amphitheater in Rogers, Arkansas of all places! Leave it to Phish to have their first show ever in the state of Arkansas coming off a worldwide pandemic. I have been getting lit up by texts from friends from all over the nation who are making the road trip to northwest Arkansas for tonight's festivities. The loyalty of their fan base is legendary and Phans are losing their minds today about their return.
This is the beginning of a huge tour for the rock n roll veterans. They will be heading to the well known Oak Mountain Amphitheater in Birmingham Friday before hitting up Alpharetta, Georgia for 2 shows Saturday and Sunday. The Southern run concludes with 2 shows at the lovely Ascend Amphitheater in Nashville next Tuesday and Wednesday.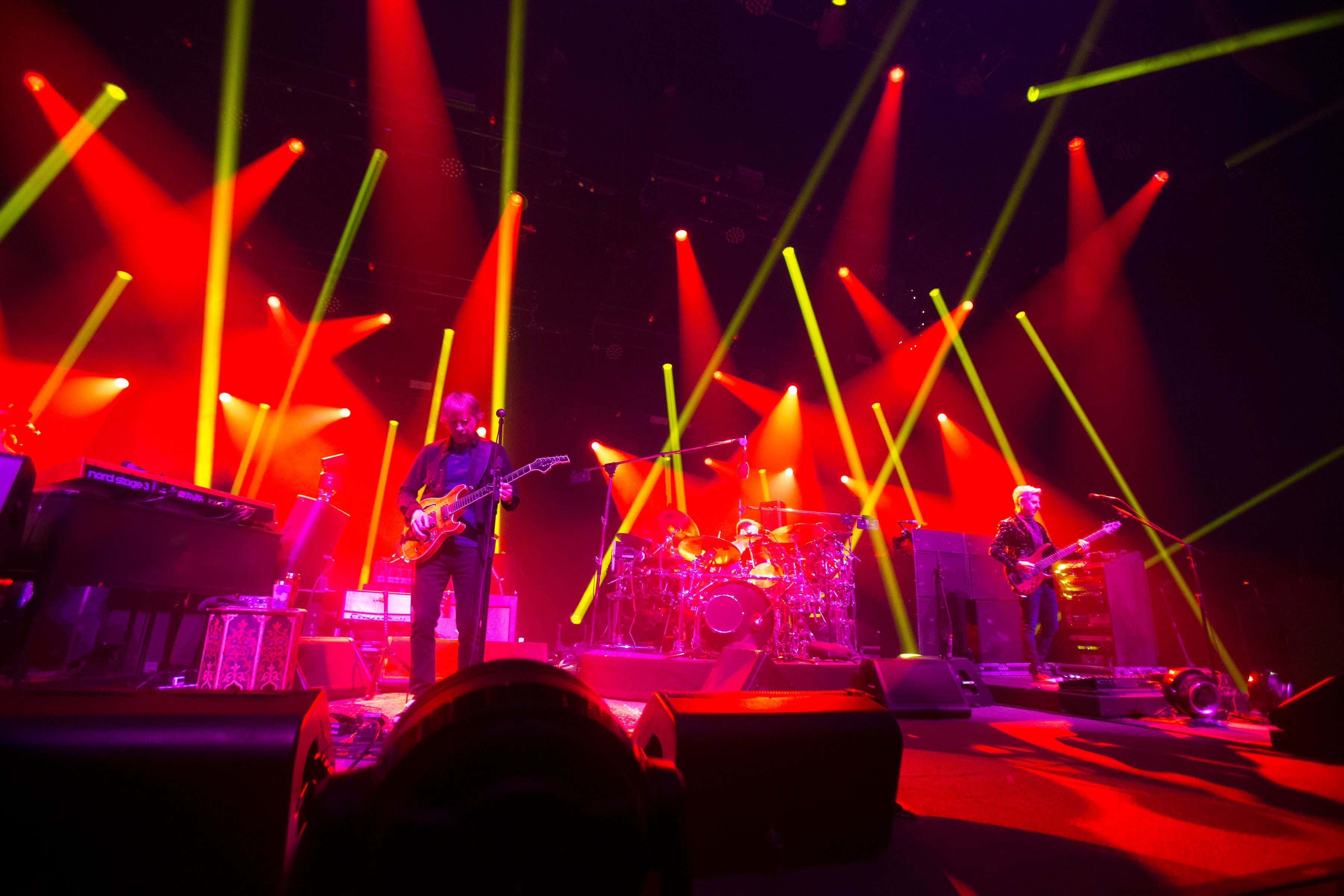 Owen Sweeney. Shutterstock Images.
Phish then heads north to the old Deer Creek (now Ruoff Music Center) for 3 nights near Indianapolis next weekend before finishing the first leg of the tour with 2 nights in Hershey, Pennsylvania and 3 nights on the beach in Atlantic City Aug 13-15th. I just secured a 3 day pass for the AC shows and am fired up for the dance party on the beach!
The band has a 12 day break before the West Coast leg of the tour which starts with 3 nights at the beautiful Gorge Amphitheatre in Washington. They then are doing 2 nights in Lake Tahoe before closing it out with their traditional Labor Day Weekend 3 night run at Dick's Sporting Goods Park near Denver.
There are also more West Coast dates beginning on October 15th in California. The tour finally ends with a 4 night Halloween run at MGM Grand in Las Vegas that will be fun as hell!
Phish is asking people to wear masks in places large crowds where social distancing is not possible. Live video streams of the shows are available for purchase at LivePhish.com.
You can get the full tour schedule here:
My first day in the Barstool Sports Office last November I went on the Rundown with Dave and Big Cat. I said I love "Football, Poker and Rock N Roll!" Well fellas, it is time to back that claim up. I am going to fire some Barstool live music content on weekends as I will be hitting some fun shows before football season cranks up. The loyalty of jam band fans is well known and I got some creative ideas. I have high hopes and welcome all feedback both good and bad. 
By the way…I'd love to see some Sup Fellas shirts on the livestreams! Let's Get This Show On The Road!