It's Okay To Give Al Avila SOME Credit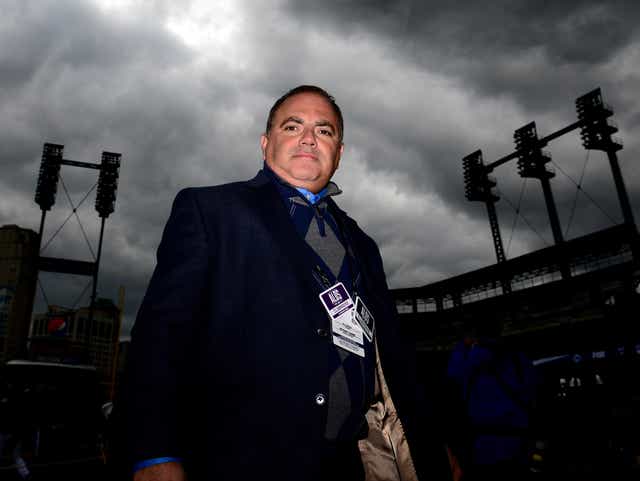 OK, put down your torches and pitchforks for a second Tigers fans and hear me out. A large part of Al Avila's legacy will forever be tarnished. He absolutely fumbled the bag at the beginning of this rebuild. Whether it be because of the timing of the trades or the trades themselves, the return that he got back for several of the star players that the Detroit Tigers traded away in 2017 and 2018 was absolutely pitiful and inexcusable. It set the organization back several years. He will never and should never live that down. There is probably a section of the fanbase that will permanently despise him because of that. If you're one of those people, maybe you shouldn't be reading this blog. It also needs to be said that there has not been a human being on the planet who has been a critical of the job Al Avila has done over the last several years than yours truly, but I have also said on multiple occasions that I hoped to be wrong. I hoped that this was all part of some grand master plan, and that he's able to turn it around. I do not think Al Avila will be the GM the next time the Tigers make the playoffs. I think that his contract expires at the end of next season and my hope is that they move on and bring in somebody new. With all of that said, it's not unreasonable to say that the last year of his tenure has been the best year he's had since he took over as GM of the Tigers. Let me explain why. 
I have said from the beginning that I can't give Avila credit for drafting Casey Mize, Spencer Torkelson, and Riley Greene. Those are top 5, can't miss, sure fire guys. But when you look at this roster, a roster that is 9 games above .500 since May 8, it is a roster made up mostly of his guys. I sent out a tweet last night saying that he deserves a lot of credit for Eric Haase, who was released by the Indians about a year ago at this time and picked up by the Tigers. Yes, the Tigers did designate him for assignment in December and nobody claimed him, so he remained in the organization, and right now he has 14 home runs. That's a stroke of good luck, but I think GM's deserve credit for strokes of good luck and deserve criticism for strokes a bad luck. I think Al Avila deserves criticism for the Justin Verlander trade, but he didn't know Franklin Perez was made of glass. It's the same way in reverse with other GM's. Theo Epstein didn't know that Jake Arrieta was going to become a Cy Young winner when they acquired him and Pedro Strop for Scott Feldman in 2013, but guess what? He did, and Epstein gets all the credit and deservedly so. Avila is also responsible for signing Jonathan Schoop twice. He's a guy who's been a godsend for this baseball team over the last 2 years. Some of the other signings have been duds. Jose Urena is not very good and right now, he's on the IL. Nomar Mazara was terrible, so guess what they did? They cut him, and now who's playing the outfield? Derek Hill and when he comes back, Daz Cameron, 2 guys whose development in the minor leagues primarily took place while Al Avila was the GM of this baseball team. I said in my post game last night that I believe Tarik Skubal is going to be the best pitcher in this organization for years to come. He currently leads all rookies in strikeouts. He was a 9th round pick by the Tigers. He wasn't some guaranteed success, but he looks damn good and his ceiling is incredibly high. Robbie Grossman has already set a new career high in home runs, he was an Avila signing as well.
Even if you believe that Al Avila doesn't deserve any credit for the progression of these players. If you believe that the sole reason why these guys have developed, the reason why this team has gone from the worst team in baseball in April to a very respectable team over the last several months is solely due to the coaching staff, well I'm sorry, but Avila deserves credit for that too. I'll continue to maintain the belief that AJ Hinch probably would've walked to the Southside of Chicago, but the White Sox never called. Al Avila did, and now AJ Hinch is sitting in the Tigers dugout and hopefully will be for a long time. Avila brought in Hinch, who brought in a remarkable coaching staff that I think is doing a tremendous job with the depleted and inexperience roster that the Tigers have had. 
The transactions that Al Avila made in the early part of this rebuild were inexcusable. I will also say that I 100% disagree with Chris Ilitch's decision to give him an extension in the middle the 2019 season. I think they would've been better off going out and getting somebody else. But in the same way that a great GM is not immune to criticism, a below average GM is not immune to praise. This team, especially given how obscenely awful they looked through the first month of the season, has been far better than I expected them to be. Does that mean that they're good? No, but did anyone expect them to be a team that was going to win 95 games? We were looking for improvement, and improvement is exactly what we've gotten out of the 2021 Tigers. I'm sure at some point they'll hit a wall again. The young pictures will be shut down and the schedule will get harder. It wouldn't shock me at all if they ended up losing 90 games. But could I see this being a team that 2 years from now is fighting for a playoff berth? Yeah, I absolutely do. This team is ascending, and whether you love him or hate him, the GM does deserve some credit for that ascension.