Stoners Rejoice: Marijuana Will No Longer Be Seized By Law Enforcement At New York Airports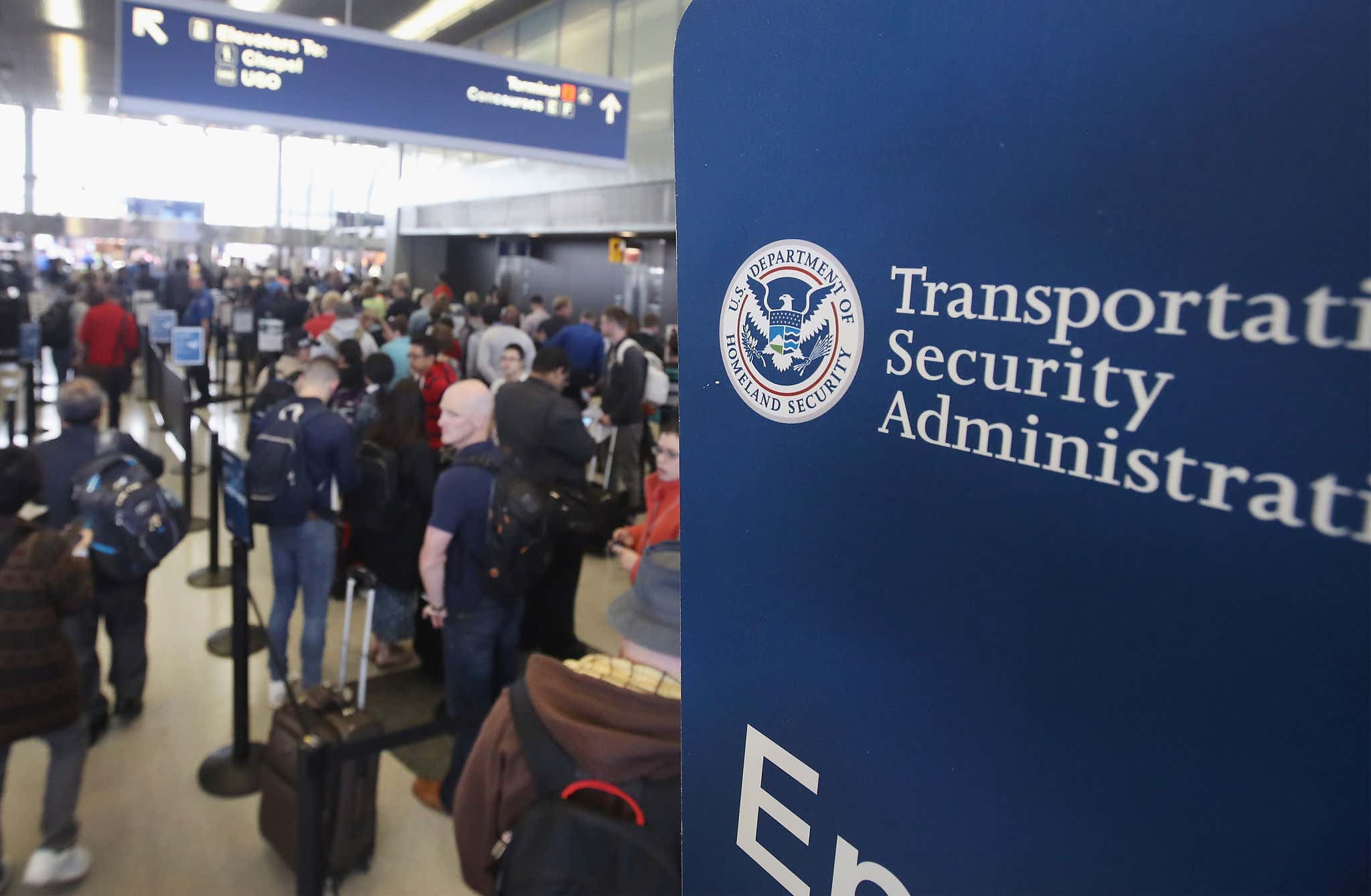 Scott Olson. Getty Images.
Source - Police are no longer seizing marijuana, making arrests or issuing tickets for low-level possession for travelers passing through Albany International and other airports across the state, highlighting the softening rules for cannabis as New York and dozens of other states have legalized it for adult recreational use.
Bart R. Johnson, a former State Police colonel who is the federal security director for 15 upstate airports including Albany International, said marijuana is not something that security officers are looking for when they pat down passengers or search their luggage for contraband.
New York legalized the possession of up to three ounces of marijuana in March.
Albany County Sheriff Craig Apple, whose department patrols the airport, said deputies are occasionally summoned to the security checkpoint by Transportation Security Administration officials when they find marijuana on a traveler or in their luggage. The sheriff said they no longer issue tickets or make an arrest if the amount of marijuana appears to be less than three ounces.
Cool? I guess? I don't know why people are making a big deal out of this considering weed is now legal in New York, but that's neither here nor there. You can officially let your hair down when it comes to having pot in your backpack at the airport. Something I never understood why people stressed about before considering how easy it is to do. You either A) throw a couple loose nuggets in your carry on or B) don't bring any actual weed. Bring a pen, bring edibles, bring anything that doesn't stink and you're basically good to go. 
Having said that, I'm not sure what this new "rule" will actually change other than providing peace of mind for an already extremely relaxed group of individuals. Yeah they can technically now bring three ounces of weed on a plane, but who cares? Anyone who wants to bring that much drugs on a plane is going to figure out a way to do it whether it's legal or not. 
Here's what the TSA had to say on the situation back in 2019..
In an April 2019 Instagram post, the TSA hinted at its more tolerant outlook on marijuana possession: "Are we cool? We like to think we're cool. We want you to have a pleasant experience at the airport and arrive safely at your destination. But getting caught while trying to fly with marijuana or cannabis-infused products can really harsh your mellow," the post stated, adding "#marijuana" and "#traveltips."

"Let us be blunt," the post continued, "TSA officers DO NOT search for marijuana or other illegal drugs. Our screening procedures are focused on security and detecting potential threats. But in the event a substance appears to be marijuana or a cannabis-infused product, we're required by federal law to notify law enforcement. This includes items that are used for medicinal purposes."
So yeah, they've been "relaxed" on marijuana position for a while, it's just now officially a non-issue. All they have left to do is get the word down to people who do the searching and it's the dawn of a new era. Welcome to the 21st century, New York. 
.