Netflix Just Released A Trailer For Their Most Fucking Bizarre Show Ever
What... the fuck.
Before we discuss this show, let's just take in some screenshots from the trailer...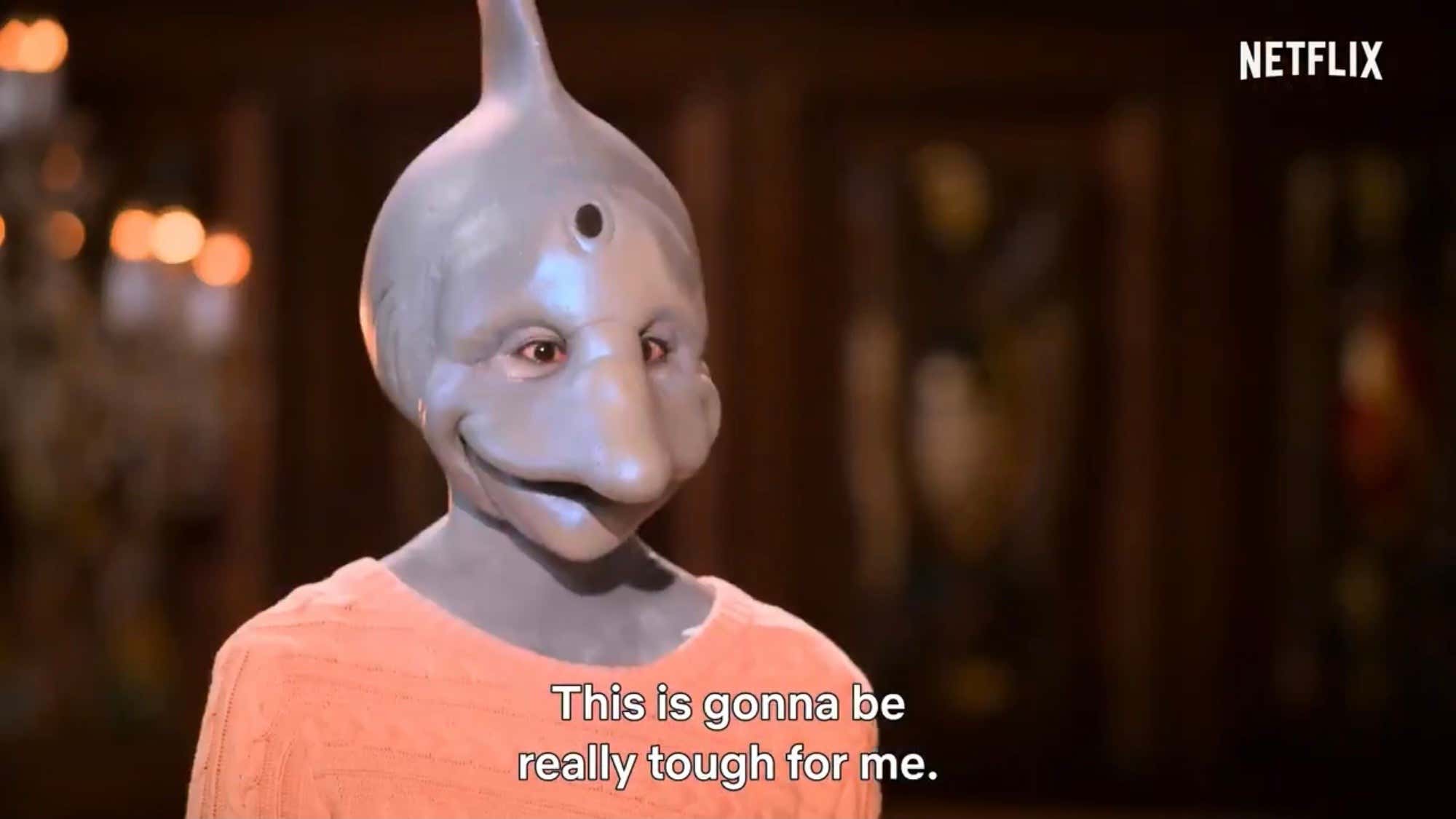 In the least shocking news of all time, this is actually a show based on an already existing attempt at the concept from the United Kingom.
The show aired on BBC, but also in the United States on A&E, but as you can see by the above video's view count, it never picked up much steam. But now Netflix, in what feels like a genius move (say what you want, but 'The Masked Singer' is a massive show with a similar concept), is jumping into the game…
The first six-part season of episodes (6 x 30') will be released globally on July 21, with a second season of six more episodes due to drop later this year.

Simon Welton, creator and executive producer for Lion TV, said: "Making 'Sexy Beasts' for Netflix has been an incredibly exciting process. With an international cast featuring some truly brilliant characters, a host of prosthetics which look extraordinary in 4K and with Rob Delaney narrating, the viewers are in for a real treat. I hope the show puts a smile on peoples' faces as they play along to discover who'll fall in love with who, and what our cast all really look like."

Each episode will feature a new single who's looking for love based purely on personality. They select from among three potential love matches, all of whom are in full prosthetic makeup. The rub, however, is that the single will see the real face of their chosen match only after they've made their final decision, based entirely on their personality.

Over the two seasons, 48 unique makeup designs were created, with each designed especially for the show's contributors by prosthetic artist Kristyan Mallet, a leading FX artist who has worked on everything from "Mission Impossible" to "The Theory of Everything." (via Variety)
I really hope they rip off the prosthetics ala Ethan Hunt in 'Mission: Impossible', what a wrinkle that will be.
While Netflix continues to release a heap load of dogshit movies, they are pretty great at reality competitions and "out there" shows, just go look at something such as 'The Circle', for example. The concept here is obviously pretty simple and straightforward, as contestants have to make their choice solely based on "inner beauty."
The other pretty simple thing to grasp is that Netflix clearly knows, whether the show is good or bad, that this shit will go viral.
Need an example? Let's go back to one of the screenshots…
I rest my case.