Jameis Winston Won't Stop Training With His Friends.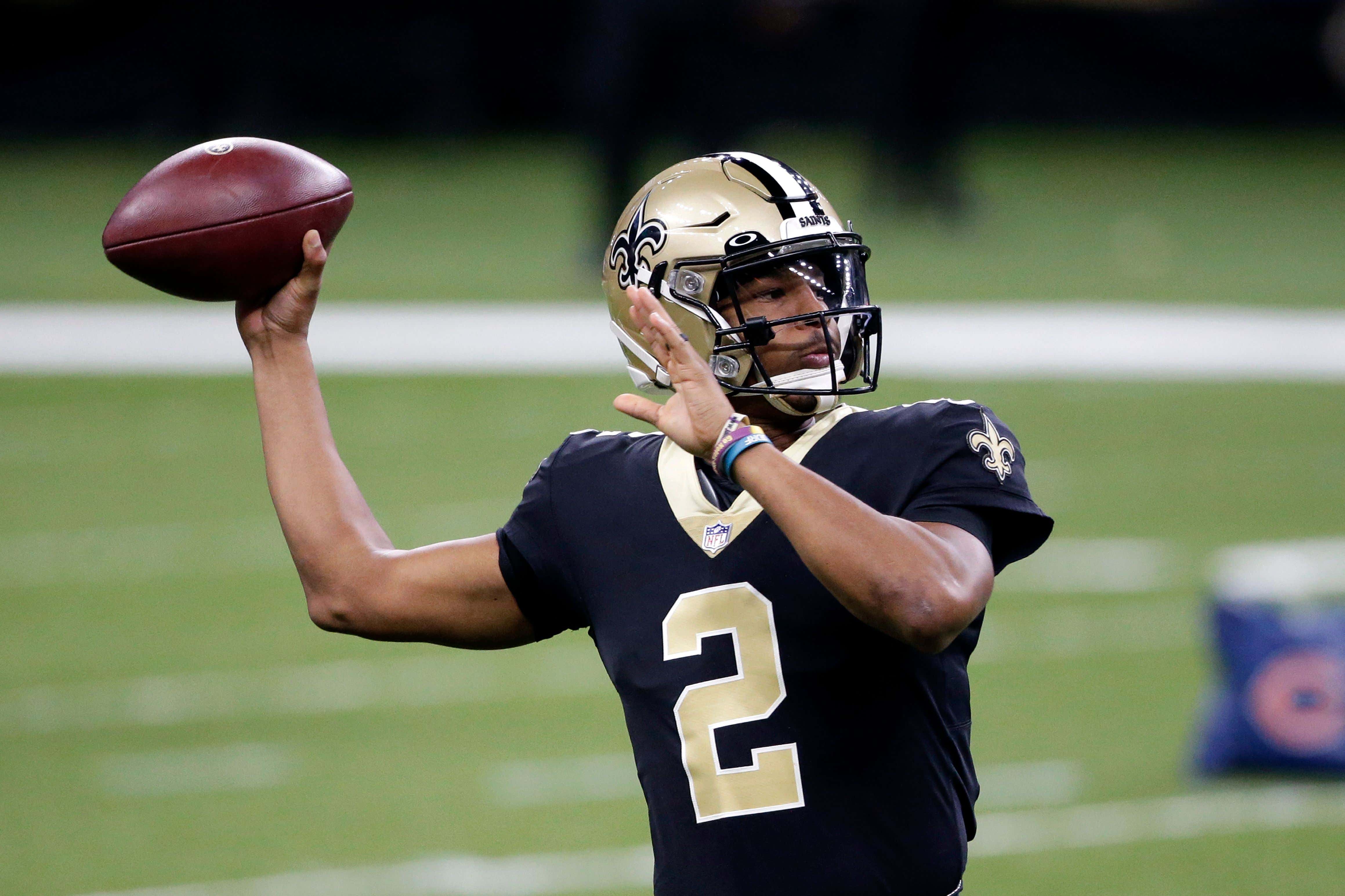 Butch Dill. Shutterstock Images.
We have all seen the hilarious videos. 
Jameis Winston doing "Cutting edge" Workouts.
But there may be some method to the madness.
I am going to go through all of them and try to explain what I think the point of the drill is and how it could help him in the NFL.
This one is where he dodges a "Tear Drop" Heavy bag or a Wrecking Ball Heavy Bag. What I think he is trying to do is simulate a defensive lineman who tries to jump over an offensive lineman or swipe him from the edge. Canelo has awesome videos of him using the Wrecking Ball Heavy bag. 
I couldn't find a video of Canelo dodging the bag like Jameis but this is a hilarious neck workout video (But a very useful workout to prevent concussions).
Edit: Wait, nevermind I found the heavy bag video
Technically what Canelo is doing is very effective for dodging punches but the difference between punches and tackles is that punches come from a higher angle and tackles usually need much more base movement to get away from guys wrapping up. A great Instagram workout for Winston, not so much in practicality. 
This next video is a drill that is supposed to activate hip driving and activating the power from your legs into throws.
It is honestly probably effective in getting your hips more activated into a throw but I do not know if swinging the headless lacrosse stick is necessary. Looks very high-tech but could probably be just as effective or less as the "Dak".
Honestly, Dak really gets his hips into it. If I could go back in time I wish I used my lower body a lot more when throwing. Young guys need to learn how to use their hips to activate the majority of their body's power, Literally is the staple of every athletic rotational movement (Swinging a baseball bat, throwing, punching, golf swing, Being on top).
Here's a bunch of weird ones that just freak me out more than anything. 
These Scapula pushups coming up are hilarious
This is what you see before he eats the Dubya
Regular updown stuff
Crab walks? I think?
Then a nice pocket presence good ole have your friends beat the shit out of you while they tie you up with resistance bands. Kinky.
Today, Jameis has a new video that I would love to break down for you guys. 
So there are iterations of this drill that aren't that extreme. What's happening in the video is there are 1 or 2 guys giving Jameis numbers to say back to them to indicate his eyes are downfield. He is also getting directions on where to do pocket movements while moving around the bags. Many Qbs do this drill without the injury risks of your buddy trying to whack the hell out of you. Usually, they use pool noodles. it helps with pocket movement and peripheral vision to avoid the pass rush. The reason why people think having a guy run around trying to hit him and rough him up is a little extreme is the possibility of injury, and the risk isn't worth the reward.
I know we are giving Jameis a lot of flak, we should check out Tom Brady's workouts. He also does similar drills and has his son throw dodgeballs at him.
Jameis's friends train him while Brady has his trainer, and his sons train him. 
Tom Brady is also doing weird workouts and the only reason we don't make fun of him is that he is much more successful. I want to get to the bottom of the TB12 program. Trust me I'm going to infiltrate what's really going on. 
I'll leave you with the best part about Winston's training videos:
His faces.
The face of a true competitor.