Shit Gets Real As Honkers Debut Vs. Brandon, PFT, & Fran In Big Rivalry (The Dozen: Trivia Tournament pres. by High Noon Round 2, Match 9 Preview)
Tonight, at 7|6c on YouTube, Twitter, Facebook, and Barstoolsports.com, The Dozen: Trivia Tournament presented by High Noon resumes as Round Two comes to an end as 4-seed Big Screamin Honkers take on 5-seed The Experts. You can watch on all of those platforms, and if you're watching on YouTube, set a reminder below:
This is a real rivalry, and there is no denying it!
Brandon vs. Mintz and Brandon vs. Coley are two sub-rivalries that have sparked this matchup as "must-see" trivia every single time.
Since joining the 4-seed Big Screamin Honkers, Ben Mintz has helped revitalize the squad and they've gone a solid 5-2. Their first match as a team was against the 5-seed The Experts, and they've been locked in ever since that loss. Brandon Walker was fucking money in Round One, accounting for 10 points, and now they have a little momentum!
Will rust come into play for the 4-seed Big Screamin Honkers as they make their Tournament debut in Week 3!?
Here's how the road to the Championship looks for these two teams:
The last spot in the Semi-Finals is on the line and the winner has to take on Cinderella with 9-seed Gen XYZ!
Here is the schedule for the whole Tournament: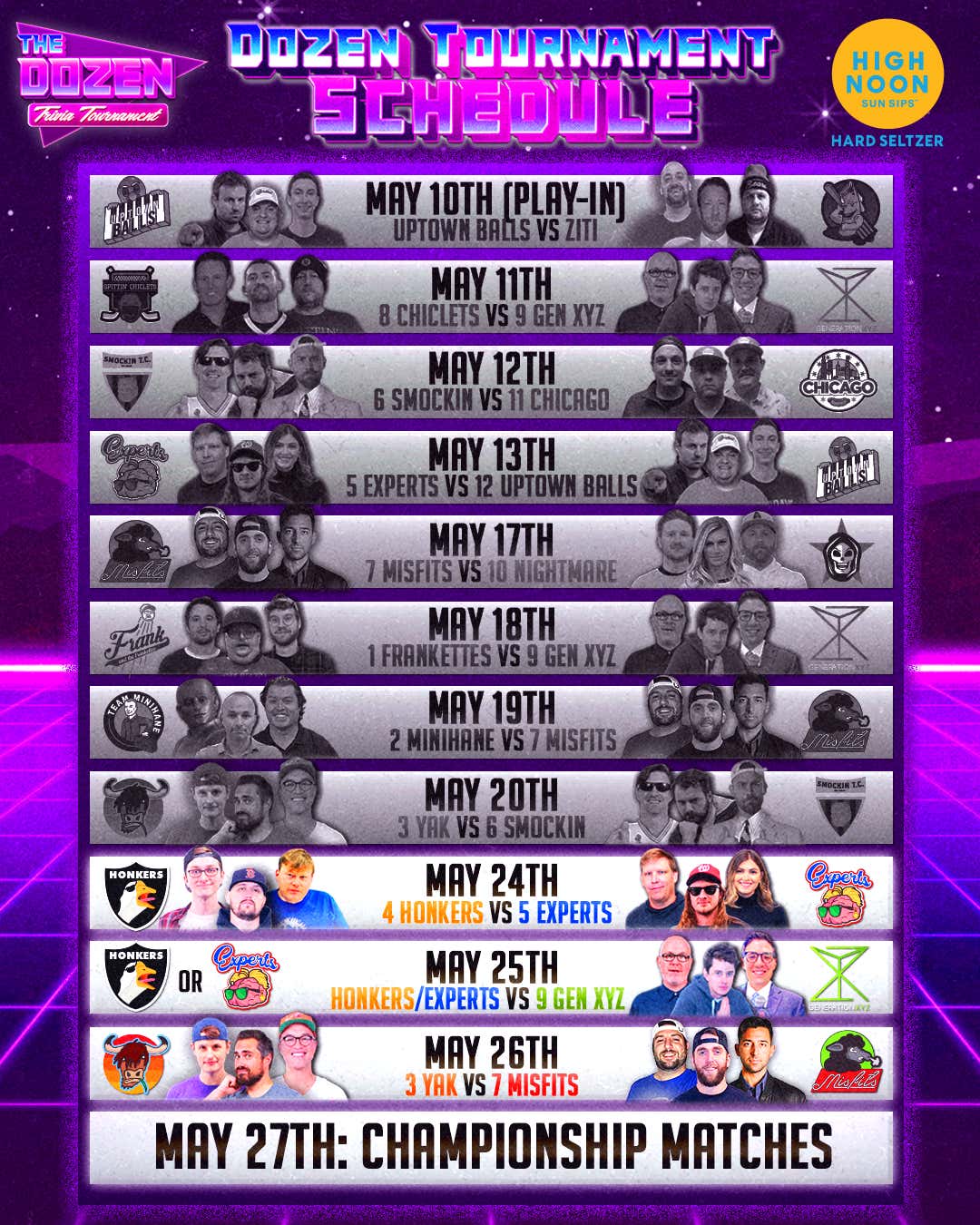 …and make sure to get your merchandise for both teams:
See everyone tonight at 7|6c!