NHL Story Of The Season: Undrafted 28-Year-Old Minor Leaguer Michael Houser Wins NHL Debut, Named 1st Star Of Game
When we recorded Spittin' Chiclets last night, we made sure to talk about the opportunity that Michael Houser was getting. A former teammate of both Biz and Whit, we wanted to make folks aware of his story. An undrafted goalie who has played mostly in the ECHL, Hauser is in his ninth pro season as a goalie with 70+ AHL games under his belt and he had yet to see any action in The Show (his last AHL start was during the '17-'18 season). That was until Monday night when the Sabres summoned their sixth goalie of the season, a savior from the Cheese Toast league.
Since Hauser signed with Buffalo on March 19th, he'd been in a spin-cycle between the taxi squad and emergency loans but never saw any game action. Houser last played in a pro game on 3/7/20 for the Cincinnati Cyclones. There's also this aspect of his story…
Last night in Buffalo, he just rolled up to the rink ice cold and stopped 34 of 36 shots to beat the playoff-bound New York Islanders 4-2 in what has to be the NHL's best story of the season. 
Despite their season, the Sabres have been pretty competitive for the last few weeks so I'm not surprised they rallied around Houser and put 40 shots on goal to overcome a 2-0 deficit to a stingy team. Just great stuff all around. And it's nice to have the Sabres give us happy tears instead of sad tears. 
(AP)--"A very special night, special person," Sabres coach Don Granato said. "So, great to be a part of it. And the locker room was even better. The rallying in the locker room was very, very enjoyable for all. What a moment."
I know it's cliché at this point to say this is the shit that makes sports so great. But that's the thing about clichés---they might be played out but they're still true. And Houser's first NHL win last night has given us the feel-good story of the season. 
Houser no-doubt celebrated with the freshest Bud Light on the east side of Lake Erie last night.
Congrats to him on his accomplishment. Awesome story and some great stuff in the pics below.
Sara Schmidle. Getty Images.
Jeffrey T Barnes. Shutterstock Images.
Jeffrey T Barnes. Shutterstock Images.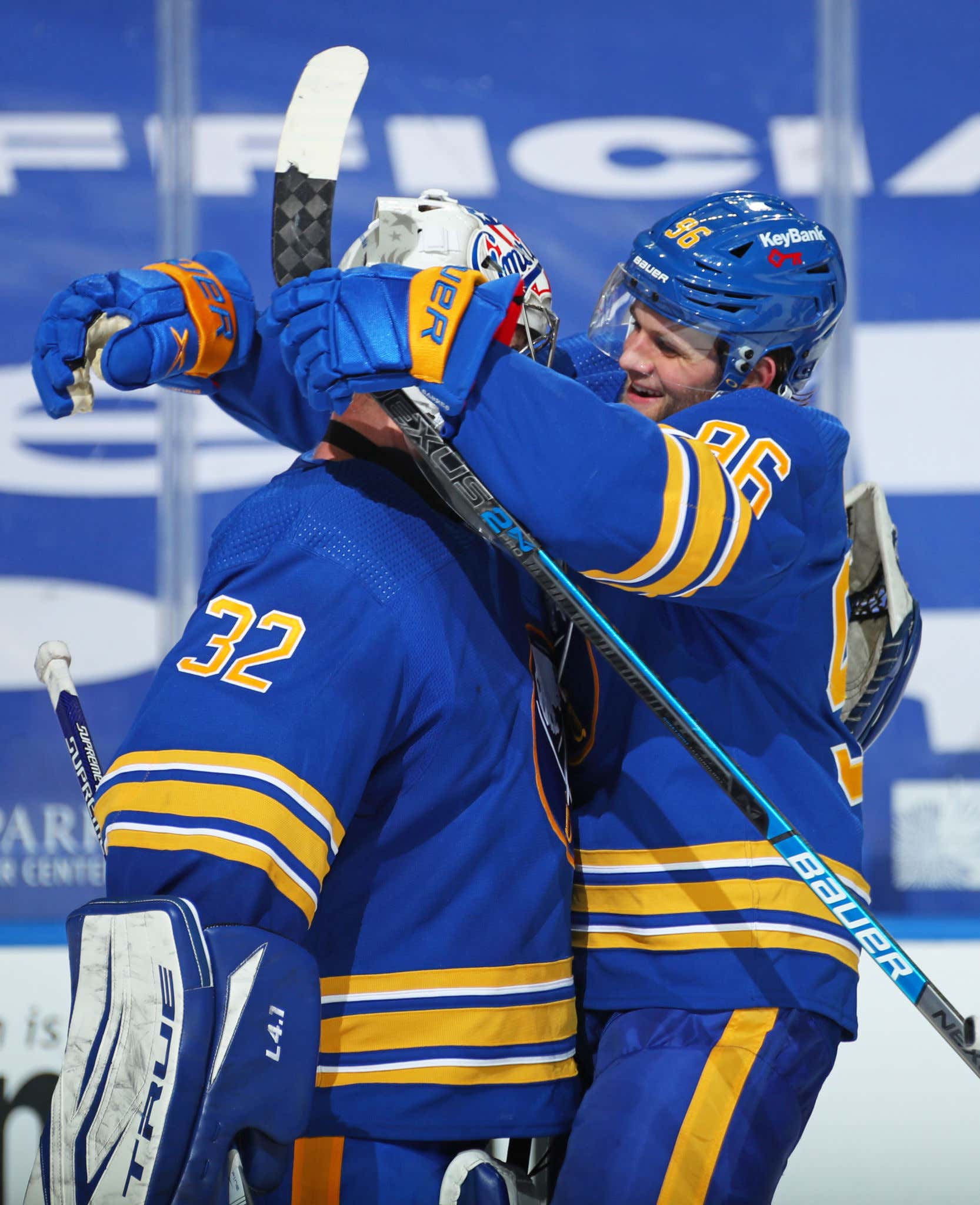 Sara Schmidle. Getty Images.
Joe Hrycych. Getty Images.