WATCH: Two College Dudes Try (and fail) To Fight An Old Man At The Local Planet Fitness
Love it. Love everything about it. The location, the outfits, the punches- all of it. My only complaint is that we couldn't hear what they were arguing about. It has to be over a machine, right? Like what else is there to get mad about at a Planet Fitness other than that, the cleanliness, the people, the quality of their equipment and the overall experience? Nothing. That said, if I'm one of the younger guys in that video I'm never showing my face again. You simply cannot, under any circumstance, leave a two-on-one fight without  a clear victory. I get that they were probably trying to avoid real confrontation but still, he threw the first punch...
.
.
.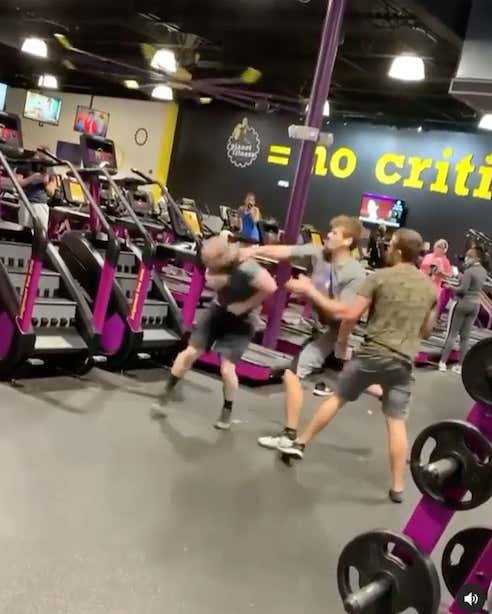 and the guy didn't even blink. How he didn't shit his pants after that is beyond me. Regardless, it was a pathetic performance from all parties involved. Either attack or don't. No one has time for these fake fights. Now here's a compilation of people really beating the shit out of each other in the gym to make up for the lack of combat in the first video. Enjoy… 
.
.
.
.
.
.
.
.
.
.