Jags Fans Came Together On Twitter To Buy Trevor Lawrence The Most Cliche Wedding Gifts - A Toaster And A Vacuum
What do you buy the soon to be No. 1 overall pick and QB1 of your franchise for his wedding? A toaster and vacuum of course. Gotta keep the house clean and body clean. Everyone knows if you're going to be QB1 in the NFL, you rely on a toaster. You don't just get your toast from anywhere. It's gotta be this $300 toaster. I know there's pretty much a 0% chance of Lawrence not going 1 to the Jags, but how funny would it be now if they traded the pick or went with like Wilson or Fields instead? Whoops! Can you get a refund for a gift? Save that for Zach Wilson instead. 
I want the Jags to be good. I want this to work out, because the Jags are hilarious. They come onto the scene in the 90s, get some success right away and then dogshit. I still have a soft spot for Mark Brunell, Fred Taylor, Jimmy Smith and those AWESOME jerseys. Seriously these things were fire. 
Andy Lyons. Getty Images.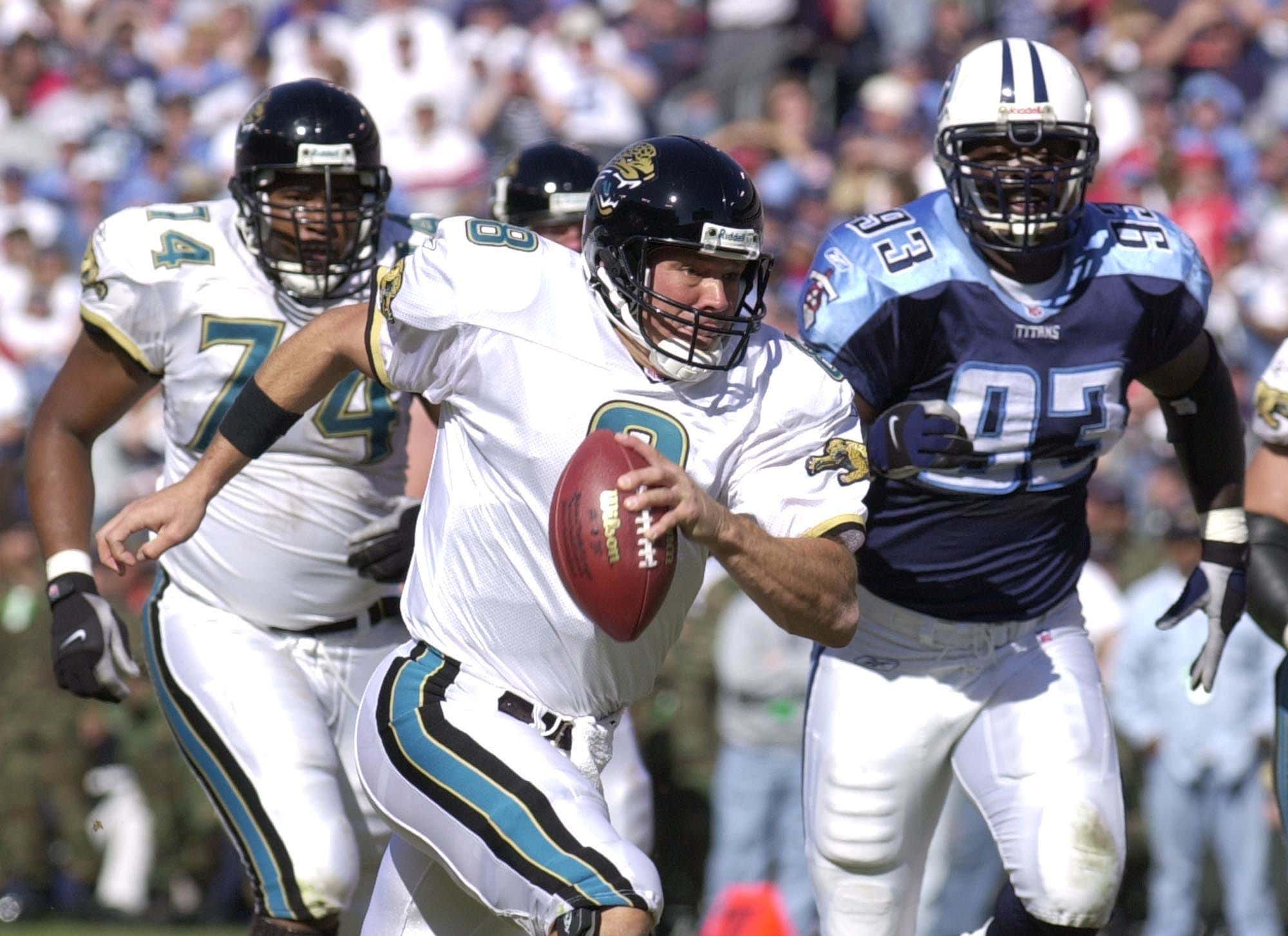 NEIL BRAKE. Getty Images.
I always see DUUUVVAAAALLLLL being screamed on Twitter. I just want Jags fans happy. It's one of those weird franchises where no one actually hates them. Everyone kinda cheers for the Jags. It's like job well done when they play a team close. 
But really, what a weekend for Trevor Lawrence. Hung out at the Masters on Thursday, wedding over the weekend. 
Listen, I know we can sit there and make fun of him for getting married before he's even drafted, that's just the South. He's actually considered old to get married down there now. If you're not married before you're senior year of college people think you're the weird one. Oh and shout out the Jags fans on Twitter. They also raised like 6k for charity (via SI). 
So Jags fans have a history of doing stuff like this, and this from @E_Dilla (Eric Dillard in real life) is pretty cool. He initially rallied support to pool money on Twitter and buy Trevor Lawrence a toaster off his wedding registry. Once he got the money to do that, he decided to use the excess to get Lawrence a vacuum cleaner. And now, he's pledging what's left over (more than $6,500, as of Sunday night) to Lawrence's charity of choice. 
People helping people. That's what it's all about. I say this as someone who is married and went through the process, the wedding registry is such a pain in the ass. If you're getting someone a gift for a wedding - either go money (always go cash gift) or STICK to the registry. Don't be the asshole who thinks you know exactly what the couple wants when it's not on the registry. Guaranteed to get tossed within the first year. 
Congrats to Trevor and Marissa on the toaster and vacuum though. 
And your obligatory Old School scene: