I WANT YOU INSIDE ME- Don't call me "dumpling." (Veselka)
I was in the Lower East Side of Manhattan again on Wednesday to check out a new spot a friend of mine is about to open.
Corner of First and St Marks Place will house the Brooklyn Dumpling Shop (even though its flagship store will be in Manhattan), Stratis Morfogen's foray into contactless casual dining.
The place is not open yet, so I can't talk to the food, but the concept and mechanics behind it are overwhelming... You'll be able to either order by phone or at one of the kiosks in-store, then watch as your dumplings are churned out onto an assembly line like that old I Love Lucy sketch...
… and then they are delivered to a heated or refrigerated locker that opens after either scanning your phone or paper receipt from the kiosk. 
The idea is based on the Automats from the 1950s and 60s…
Bettmann. Getty Images.
… but the tech and menu are all proprietary, and I believe Stratis has sold nearly 100 franchises already… And the first one hasn't opened yet.
I was invited to the Grand Opening which is sometime next month and will report back to see if the dumplings he is pumping out at these new locations are as good as the ones he has at his steakhouse, which I wrote about here…
One of the only disappointing things about my visit to this shop was that there wasn't a fucking morsel of food to be found there… So I walked out of there fucking STARVED, and, more specifically, starved for some dumplings.
Luckily, the corner of First Ave and St Marks is right next to a small subsection of the East Village that some older New Yorkers (like me) remember calling "Little Ukraine".
Apologies, but I have to drop a little New York City history here…
At the beginning of the 20th century, Ukrainian immigrants began moving into areas previously dominated by the Lower East Side's HUGE German enclave… And for history buffs, the sinking of a chartered steamboat called the PS General Slocum was a chief reason the Germans left the Lower East Side.  
I did a MUCH deeper dive on this tragedy during the Twisted History of The Titanic with Barstool Chicago's Chief as my cohost…
But for those of you who don't have an extra 2 hours to listen to a wonderful history podcast, I will tell you the General Slocum disaster was the New York area's worst disaster in terms of loss of life until the September 11th attacks. It is the worst maritime disaster in the city's history and the second-worst maritime disaster on United States waterways… An estimated 1,342 people (mostly members of a German church headed to an annual congregation picnic on Long Island) on board died.
That was June 15, 1904, and after that, the German residents of the LES slowly migrated uptown, replaced by other Eastern European settlers, including those from Ukraine.
After World War II, the Ukrainian population of the neighborhood reached over 60,000, but as with Little Italy, today the neighborhood consists of only a few Ukrainian stores and restaurants… Including one of my favorite dumpling places in NYC- Veselka. 
"Veselka isn't a dumpling place Large!… They sell pierogi!"
First off, stop yelling.
Secondly, you can call them empanada, mandu, har gow, shumai, pierogi, momo, uszka, pelmeni, kreplach, wonton, ravioli,  samosa, or gnocchi… They're all dumplings.
This majestic creature here?…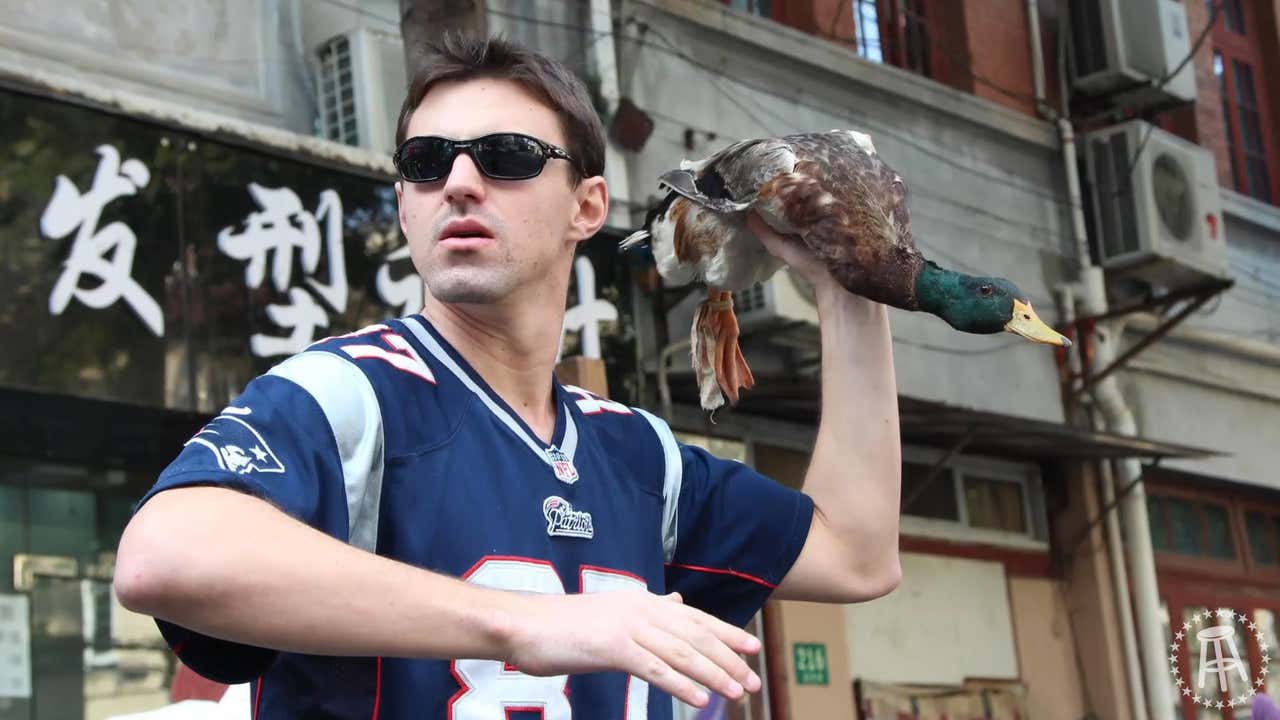 Arguably, 'The Dumpling Don' because according to WIki -
Dumplings are a broad class of dishes that consists of pieces of dough (made from a variety of starch sources) wrapped around a filling, or of dough with no filling. The dough can be based on bread, flour or potatoes, and may be filled with meat, fish, cheese, vegetables, fruits, or sweets. Dumplings may be prepared using a variety of methods, including baking, boiling, frying, simmering, or steaming, and are found in many world cuisines.
So not all dumplings are pierogi, but all pierogi are dumplings.
More specifically, pierogi are filled dumplings made by wrapping unleavened dough around a savory or sweet filling and cooking in boiling water… And they are then often pan-fried before serving.
And Veselka does it better than anyone I know.
They are located on the corner of Second Ave and 9th Street, right next to a small Ukrainian bar that used to serve me midday shots of garlic vodka when I was in high school just a few blocks South.
The menu is impressive, but I come for the borscht and the dumplings…
There isn't a ton I can say about Veselka that hasn't been written 1,000 times before about an iconic New York spot that has been around for 60 years and which is open 24 hours a day.
For lack of a better term, the more "ethnic" part of the menu serves traditional Eastern European fare as good as your grandmother ever made.
Here's a potato pancake smothered in veal goulash with a little horseradish beet salad alongside… 
And here's a cup of their warm borscht (garnished with some fresh dill and sour cream), a plate of mixed filling pierogi topped with caramelized onions and some diced kielbasa, and an unstirred Cherry Lime Ricky…
And all of it is fantastic.
The short rib ones had a sweetness to them, the sauerkraut mushroom ones had a little vinegary bite, and the potato and cheese were fucking belly bombs.
Outside of that, the more familiar (or, I guess, "less ethnic") dishes are what I refer to as 'elevated greasy spoon', and I mean that in the best way imaginable.
They didn't try to re-invent the wheel with a $40 cheeseburger that is sourced from LaFrieda and covered with truffles… Instead, they simply serve a burger that tastes like the best diner bacon-cheeseburger you've ever had.
And the never-closed hours coupled with the varied menu mean that not only do I highly recommend you trying Veselka, I highly recommend you trying it at any hour of the day… I walked out of there at 4 PM on a Wednesday stuffed to the fucking hilt with dumplings, but I can't wait to be back at 3 AM Sunday morning soaking up the alcohol in my system with pancakes and a kielbasa omelet…
BOTTOM LINE: If you live in New York, you know about Veselka already… But if you haven't been in ages, it is still very good.
And if you're just passing through, put Veselka on the list of things you must try.
Oh… And before I forget… Around the corner, back on First Ave where we parked the car, there is a dumpy little hand-made ice cream place called Davey's…
And it makes a very good ice cream sandwich…
IWYIM
-Large
---
We have officially moved our weekly Grubhouse chat from the Clubhouse app to Twitter Stages, so you no longer need an invite or an iPhone to listen to Clem, Coach Duggs, and I talk about food every Friday at 2 PM EST.
And finally, here is your… 
WEEKLY FOOD CALENDAR 
Today, Friday, April 9th- National Chinese Almond Cookie Day
Saturday, April 10th- National Cinnamon Roll Day
Sunday, April 11th- National Cheese Fondue Day
Monday, April 12th-  National Grilled Cheese Day AND National Licorice Day
Tuesday, April 13th- National Peach Cobbler Day
Wednesday, April 14th- National Pecan Day 
Thursday, April 15th-  National Spiral Ham Day 
Friday, April 16th- National Eggs Benedict Day AND "Day of the Mushroom"
Act accordingly.
TAR
-L