UPDATE: Khloe Kardashian Claps Back At The Haters By Filming Herself Jumping Around Naked In The Mirror
What a strange and fucked up world we live in. Seriously. Think about what's happened with this story in the past 24 hours. America's first family made headlines because one of their bodies was not what it seemed, people got upset, so the person in question had to film herself naked in front of mirror to calm everyone down. You can read the entire story below, but that's the gist of it... 
.
.
.
That said, when your entire brand is your body you kind of open yourself up to criticism. Especially when you post "perfect" photos day in and day out for ten years straight. Khloe also posted these messages regarding the controversy...
.
.
.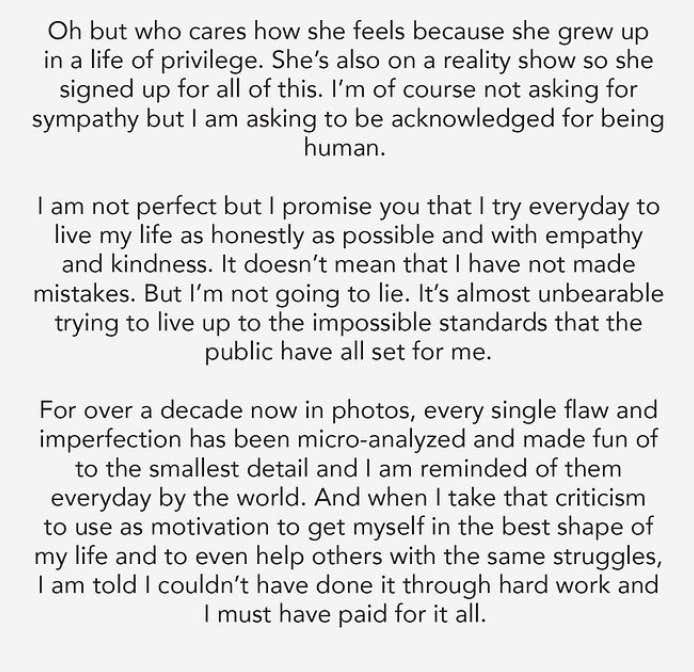 I didn't read it either. I think what she's saying is "be nice I'm a human too" which I understand. It can't be easy to be a Kardashian although having a billion dollars in the bank has got to help. Hopefully this is the last time I have to write about this story but chances are it's not. Now that Khloe has been "exposed" people are going to try and "expose" the rest of the sisters and when they do I'll be here to pick up the pieces. That's the job of a blogger. Thanks for the pageviews, girls. Best of luck with everything in the future. Something tells me you're going to be just fine.