If You Can Name More Than 81% Of The Phillies Opening Day Lineups Since 1990 You Are A Better Human Than I
Ah, Sporcle. Giver of Mailtime. Savoir of the Cube Monkey. I remember the days when I used to spend hours "working" on naming all of the Best Picture Winners from the Oscars or all the NFL MVP's since 1950. Solid use of the time and would easily get fired (from multiple jobs…again) for doing the same exact thing.
Well, the Phillies are BACK tomorrow and King Nola is taking the mound for yet another Opening Day. You know who else is starting tomorrow? Adam Heasley or Roman Quinn. Somewhat OK names, but either be remembered around town off the tip of the tongue a decade from now? Shit no. So, like every year (got a 81% last season, nbd but kdb) I channel my uber baseball nerd and tested my Phils die-hard nugget on naming as many Opening Day starters for the Phillies since 1991 Sure, I had obvious brain farts on Bobby Abreu (inexcusable), Ben Revere (my child is still in the womb and already has a stronger arm), and Cedric Hunter (still not sure that person ever existed let alone started an Opening Day in the show). But then again there were names like Andy Ashby and Marlon Anderson that I wouldn't like to randomly enter my mind ever again. Overall, a decent time had by all. So go ahead. If you really want to mail it in for the day try this fun quiz of naming every opening day starter for the Phillies from 1991-2014. If anything it'll make you go, "Wes Helms? Oh yeah. I remember him. Fuck that guy".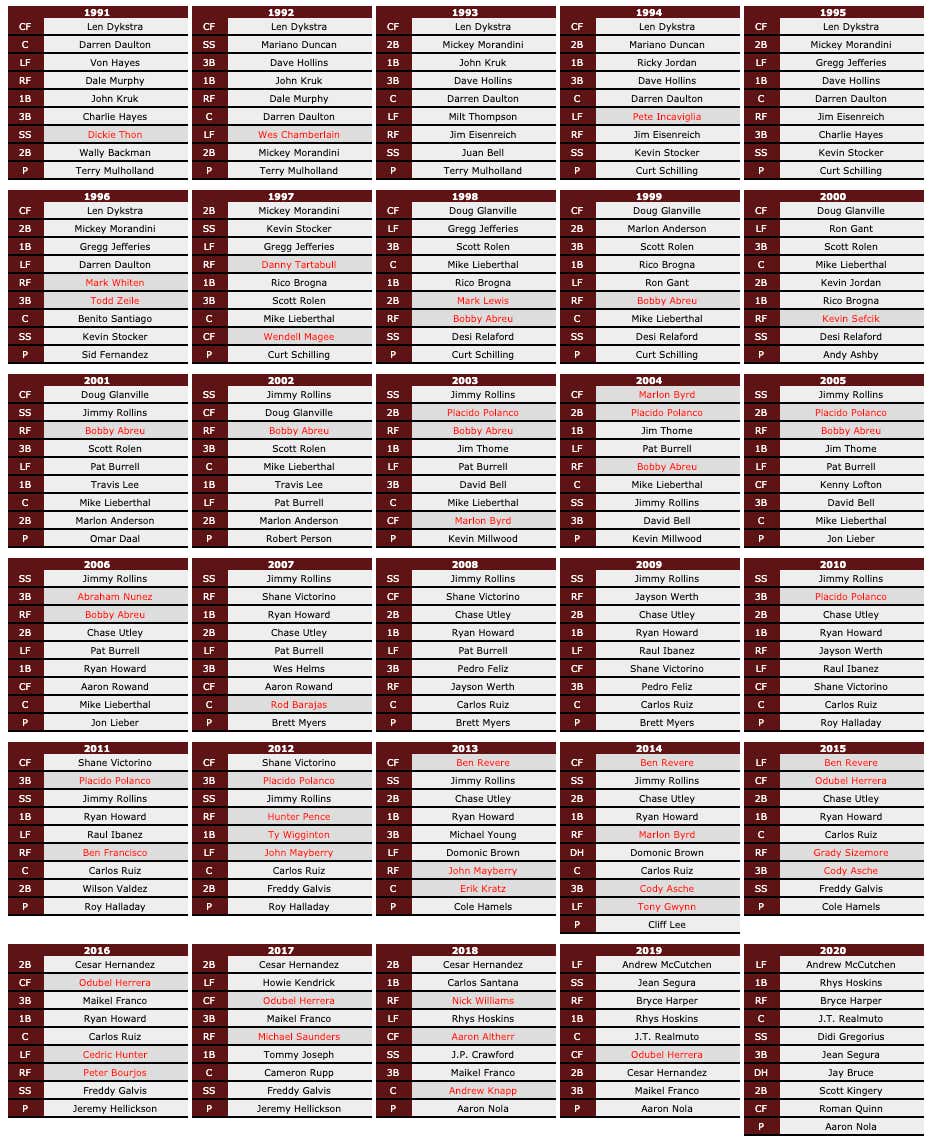 PS - Rone and myself went on about Opening Day as well as Howie doing Howie things and the Sixers on this week's First Time, Long Time. We'll hang up and listen.