Goldman Sachs Employees Fought Their Evil Bosses Over 100-Hour Workweeks And WON, Got $20,000 Bonuses and Peloton Bikes...For Their Rivals. They Got Baskets of Fruit.
If you remember last week's big Wall Street news, a group of disgruntled Goldman Sachs first-year analysts met to put together a slideshow revealing the "inhumane" conditions junior bankers are expected to work under at — an average that came out jusstttt over 100 hours a week.
Business Insider — Bosses at Goldman Sachs sent snack boxes to London bankers in response to a survey in which junior staffers described "inhumane" working conditions at the bank in the US, The Guardian reported on Tuesday.

Managing directors, not the company, were paying for the one-off fruit and snacks boxes, the report said, adding that Goldman Sachs hadn't directly offered any gifts or bonuses to junior bankers following the survey.
100 hours. That's a lot. It's a lot and it's maybe even too much. Not many professions are expected to put that much time in outside of investment banking and blogging. You will not hear me telling anybody to suck up and walk off a 100+ hour workweek, no matter what line of work they're in or how hard they are to have sympathy for.
Going public with it though, that's a new one. Actually, being upset in general about it is a new one. Don't think I've ever known or met someone in I-banking who didn't give off the impression that they masturbated to their work hours.  It was like their #1 source of pride and identity, being outrageously overworked. And yours was not giving a shit and hating their guts because of the money they were going to get for it.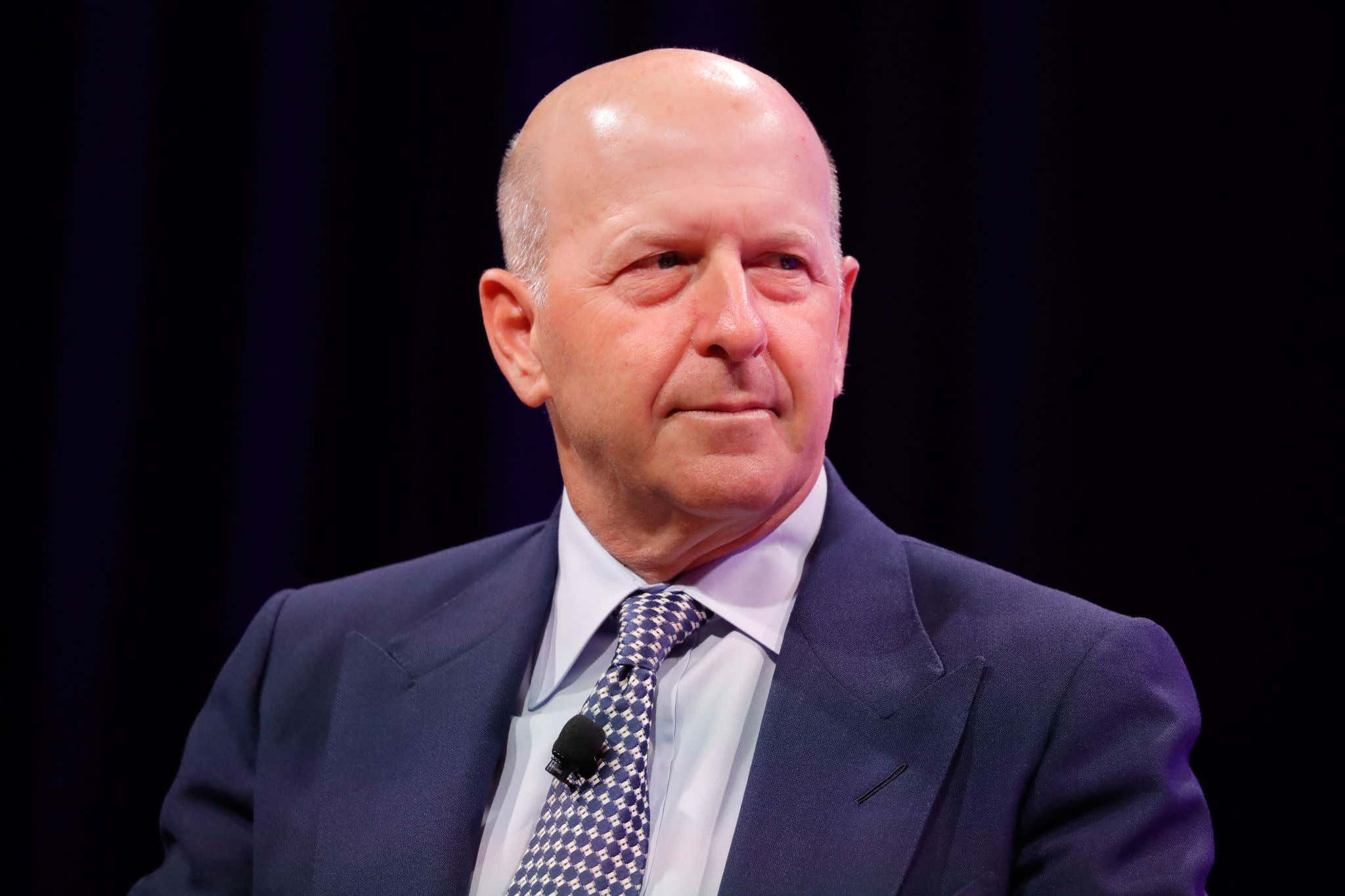 Paul Morigi. Getty Images.
But, for there to be a few outliers doesn't surprise me, especially in this climate. What DOES surprise me is that the company gave a shit whatsoever. That Goldman acknowledged the story in the first place, let alone apologized and promised to make some changes. 
And not just Goldman — soon other major players were tripping over themselves "to help their employees" in these difficult and confusing times.              
Citigroup went with a very direct approach, rectifying each accusation one by one.  Too much video calling? No Friday Zooms. Not enough time off? Take more vacation time.
…Citigroup CEO Jane Fraser, who has banned Zoom video calls on Fridays, encouraged staff to take vacations and scheduled a companywide holiday for May 28.
Credit Suisee went traditional, the Jerry Seinfeld wad of cash: 
…Credit Suisse, meanwhile, is giving investment bankers a $20,000 bonus as compensation for an "unprecedented" pandemic workload.
A $20K bonus out of nowhere makes hours 70-100 a little easier.
Jeffries jumped in and offered more than 1,100 junior workers free Peloton bikes.
Let's see the burnt-out bankers complain about that.
Unfortunately the squad at Goldman -- also known as the ones who started this whole thing and did all the work — they got a little bit let behind, at least in relative terms. Let's just say re: the complaining, if you're one of the original heroes to stick their necks out to "break" this labor issue to the world, you may still have some beef tbh.
Or at the very least, a lot of cantaloupe.
Nothing like a fruit basket to get you through a 100-hour work week.

Goldman Sachs bosses have bought their underlings boxes of snacks in response to their concerns about grueling hours taking a toll on their health, a new report says.

Managing directors paid out of pocket to buy the bundles of fruit and other munchies for burnt-out junior bankers in the megabank's London office, the Guardian reported Tuesday.

Some low-level staffers told the paper they appreciated the small gift, but one banker reportedly said Goldman as an institution needs to recognize the intense demands its peons are expected to meet. (NY POST) 
Fresh fruit much higher in vitamin C than cash.  Maybe that's what the bosses meant buying boxes of snacks for their whining "underlings" — genuinely looking out for the health that they complained about so much. 
PS,
 I don't know why this came as such a shock to me, that something like this would happen at a bank like Goldman.  I guess I just always assumed the finance/hedge fund/anything-to-do-with-money sector was immune to the progressiveness of the modern workplace.  A place where like, sexism was protected like a religion or a historical landmark. Where instead of diversity training and harrassment workshops there was like…coke. It's possible I just treated Wolf of Wall Street as a documentary, but the last thing I expected to see were the titans of FiDi being pushed around the ring by their own employees.