Report from Sick Bay Day 2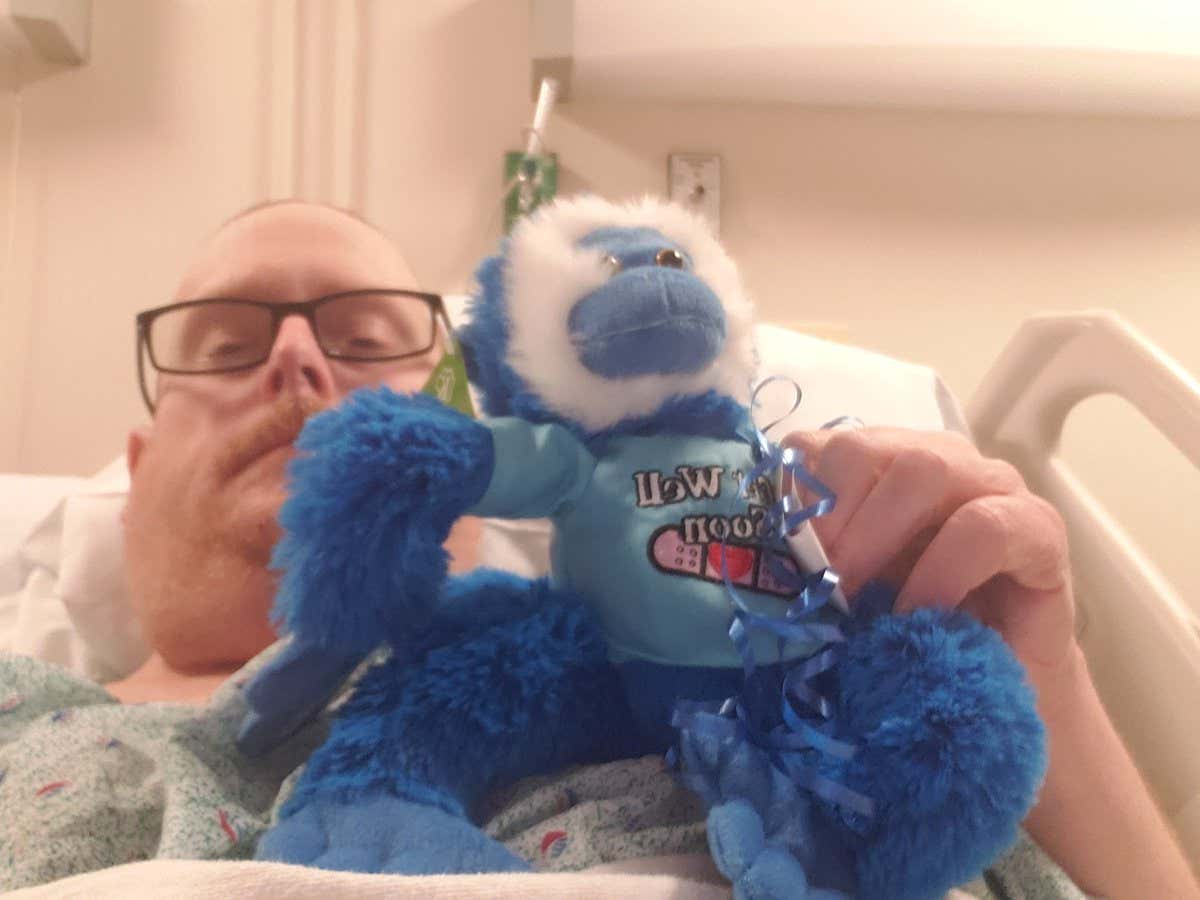 There could be light at the end of the tunnel. I could be going home on Wednesday. The surgery to remove the access on my knee went well. They have placed a vacuum pack on it to speed up the healing and eliminate the remaining puss. The plan is to get a mobile vac-pack, and I can get out of the hospital. 
The hospital saw the first blog, and they have been helpful. Channel 11 has been fixed, so I was able to watch Seinfeld on Monday night. It sounds like someone will speak to "Ed," and hopefully, that will mean better days ahead for patients that are stuck in the ER. 
I was placed on a standby list for surgery on Monday and could not eat or drink out after midnight. I tried to sleep as much as possible and found a comfortable spot in bed, as the nurses found an acceptable pillow, which was not the size of a pancake. I raise my knees and my head and may look like I'm scrunched, but for some reason, it felt good as I listened to Yacht Rock. Perhaps it was the pain meds. The call for surgery came around 2 pm, and I went to the bathroom; before surgery, as I was coming out of the bathroom, someone was coming into the room, and I almost went down as the doors crashed together. Seriously who the fuck designed it this way. I mean, common sense, man, have the room door open the other way, so this doesn't happen. 
I was rolled in my bed to the operating room, and the elevator was busy. Three times it went by, and I had to wait with other patients taking the ride. After the surgery, I was somewhat groggy and had a vacuum pack on my knee. I went back up to my room, and the nurses had arranged for me to get pizza and a Diet Pepsi. I also had a blue Get Well Monkey waiting for me. The pizza was the best-tasting terrible pizza I have ever had. It hit the spot as I watched the Nets and Knicks on my laptop. 
As I watched the Nets and Knicks game, I noticed that my IV was leaking down my arm. The line that has been in my arm since Saturday was wearing down. I don't know how much of the antibiotics I received, but this was a problem. I also needed pain relief as I tried to sleep. The staff was somewhat slow, but once I got it, I had a good rest, as I finally got a new gown after having the same one for three days.
Waking up on Tuesday, I had the hose temporarily detached, so I could go to the bathroom and test my mobility. I passed with flying colors as the knee is not in much pain and feels like I have a pad on it, that though annoying, is easy to move with. Tuesday has been a day of recovery, and things have been smooth. I needed a new IV tube attached, and they had trouble sticking me as my veins, tired of being poked, have decided to hide. 
As I sit in my room, hoping the Devils can beat the horrible Sabres, I look forward to maybe getting home. They need to approve a portable vac pack with insurance. I need to know how to clean myself and what I need to do to avoid messing with the pack while in the shower. I really need a shower. I have not had a sponge bath, and I stink to high heaven. Though it was nice someone sent me a few hot dogs to review.