It's A Damn Shame That Zion Has Officially Opted Out Of The Dunk Contest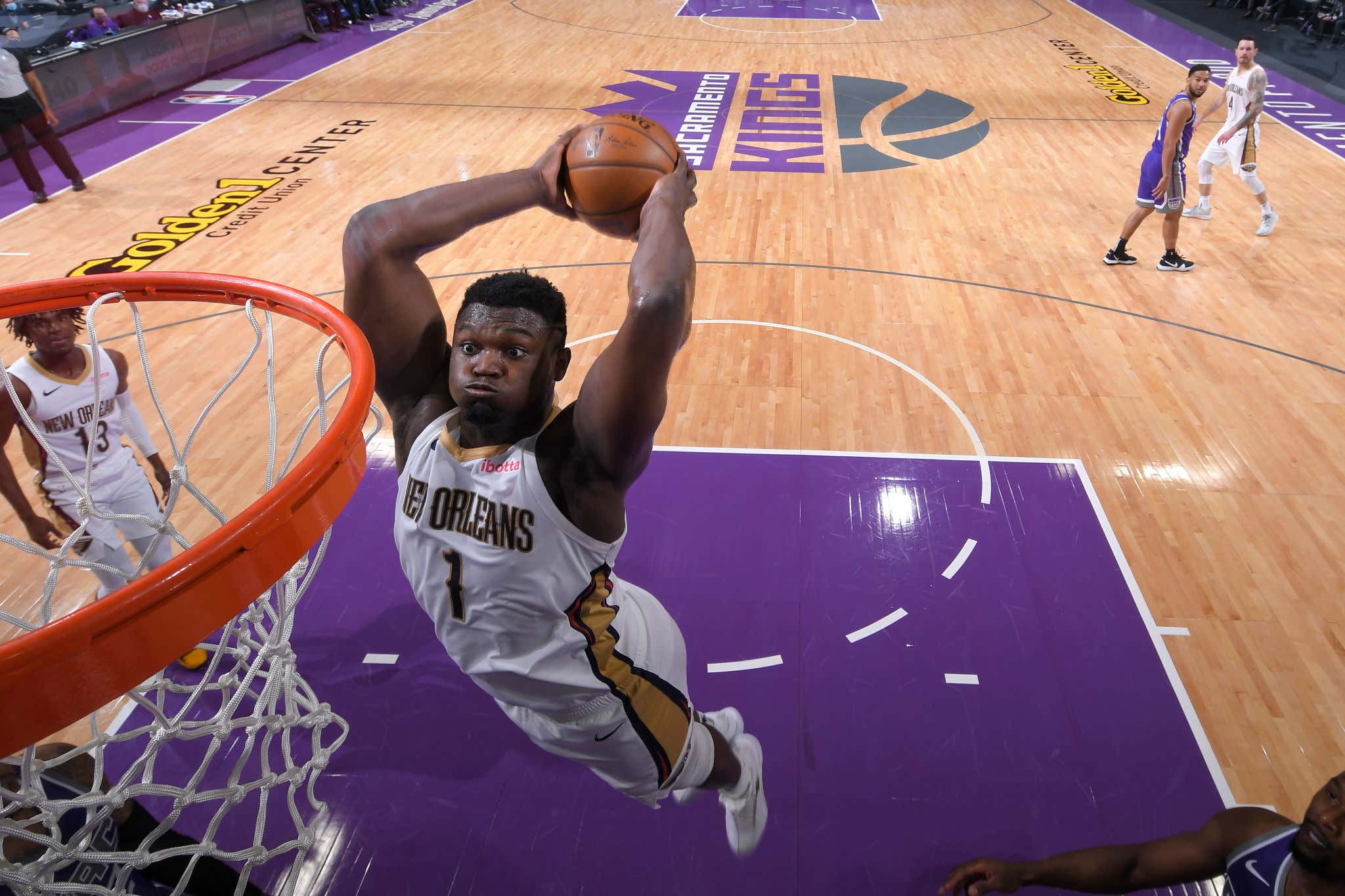 Rocky Widner. Getty Images.
BOOOOOOOOOOOOOOOOOOOOOOOOOOOOOOOOOOOOOOOOOOOO
I don't know why I allowed myself to hold out even a sliver of hope that Zion would finally participate in a Dunk Contest now that he's 100% healthy. The stars just don't give a shit about the Dunk Contest anymore and unfortunately, I don't see that changing anytime soon. I get it, the risk doesn't outweigh the reward but man. If there was ever a player who seems like he was born for a dunk contest, that player is Zion
It would have been must watch stuff. We haven't really said that a whole lot in recent years when it comes to the dunk contest. I guess this shouldn't be a surprise, he said before he was even drafted that he would never do one. Said he wasn't a dunk contest kind of guy. That's unfortunate. It does feel like he's going to be just like LeBron and never do one at any point in his career.
You can't tell me Zion vs Obi wouldn't have been electric. 
I do wonder how much of this is an organizational decision. I wouldn't totally rule that out. The health of Zion is pretty important to their future. There's no need to expose your franchise player to any sort of injury risk just to appease fans and NBA Twitter.
I'm sad though. All I want is to see like Zion/Morant/LaVine/Gordon etc all participate in the same dunk contest. Make the dunk contest great again. No chance it happens, but we can continue to dream.