Kawhi Has No Time For Any Dancing Shenanigans On The Bench
I've seen weird shit all over the place these days. Don't go outside, don't stay inside, left is right, right is left. Duke is winning games and Marty is winning bets. NOTHING MAKES SENSE. But then I saw it, I saw this clip and all seems right in the world. A three by Mfiondu Kabengele while up 20 on the Wiz. Seems insignificant, but the Clippers bench lost their shit. Having a grand ole time. And then it happens. The camera pans to Kawhi: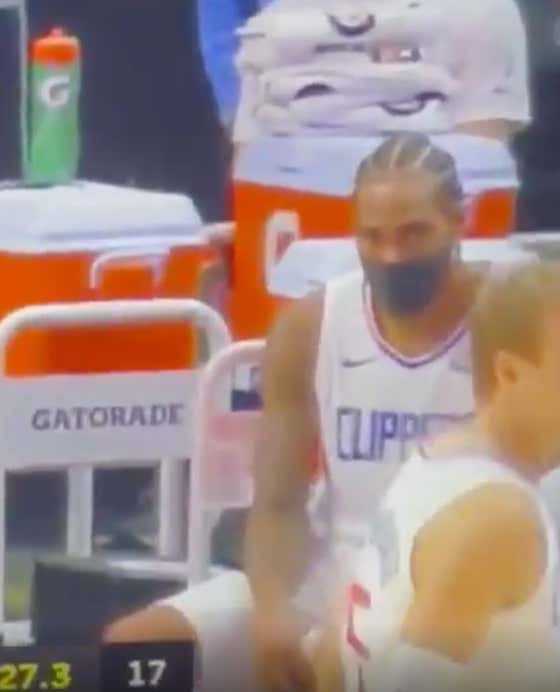 It's very, very similar to this classic reaction: 
Kawhi's always been able to learn on the fly, pick up things as he goes, update his software to the latest and greatest. But, this? This is Kawhi reminding everyone he's still wired for basketball and basketball only. He's simply not programed to enjoy dancing until there's a championship. 
I don't know if he knows it or not, but Kawhi is one of the funniest athletes of all time. I will always laugh at him simply ignoring Norman Powell's dap to point where the court is. He has no time for shenanigans. Ball is life for Kawhi. 
I need a Clippers title just to see him and Ballmer cut up a rug. Imagine this but with Kawhi there: