It Looks Like Jeff Bezos Is Looking Into Becoming The Owner Of The Washington Football Team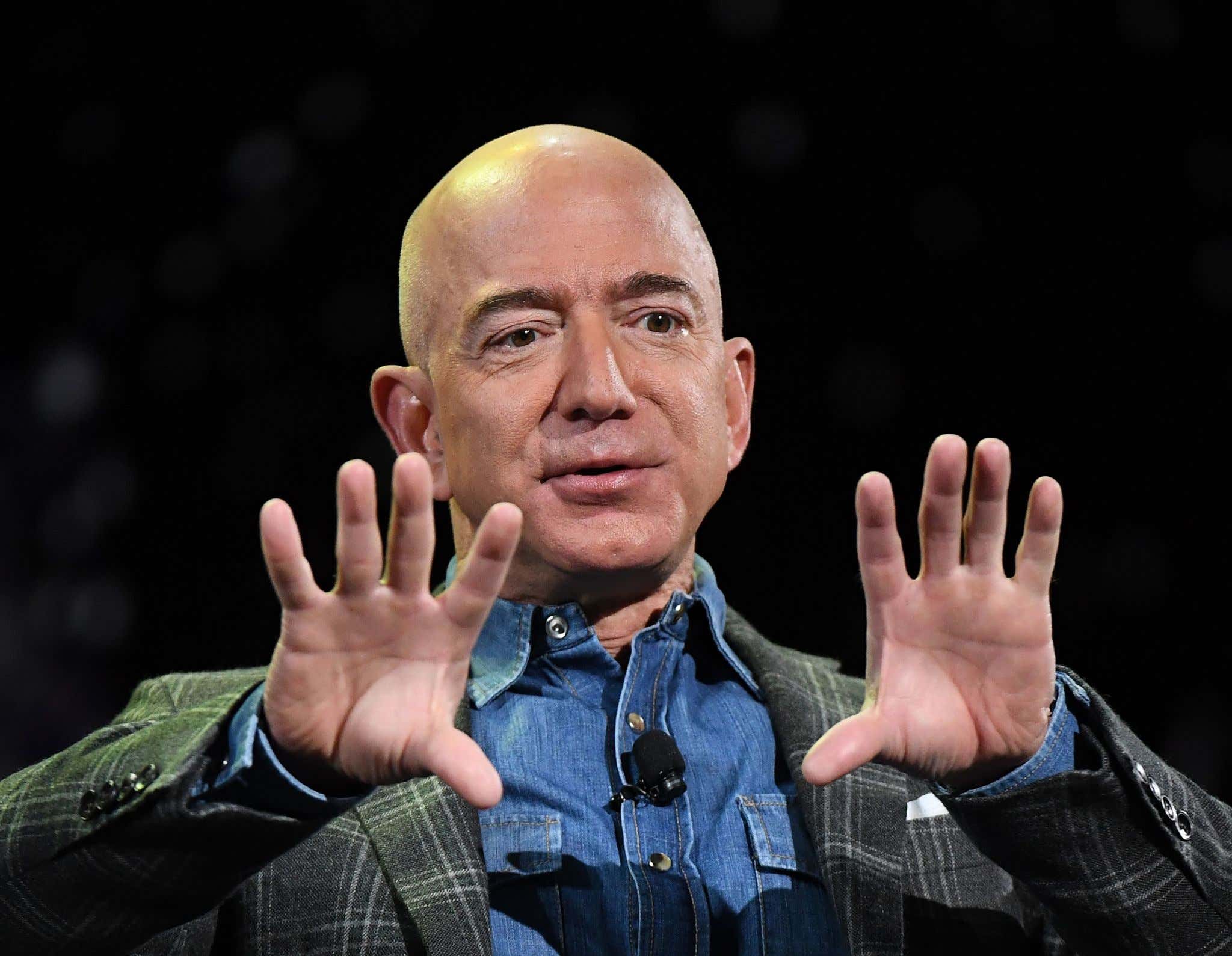 MARK RALSTON. Getty Images.
FOS - Jeff Bezos has been interested in NFL team ownership for some time — and The Washington Football team could be on his private wish list.

Bezos' attorney spoke with Baltimore-based sports investment banking firm Moag & Co., which led the effort to sell a chunk of the team, according to court documents obtained by Front Office Sports. 

Front Office Sports previously reported on majority owner Dan Snyder's claims that the real estate exec Dwight Schar — one of the three minority shareholders — led "an extortion campaign" to force Snyder to sell his stake. 

On Monday morning, a filing that mentions Bezos' attorney was made in a New Delhi courtroom. It was part of Snyder's defamation lawsuit, originally filed in August, against Indian media company MEA WorldWide. 

Bezos, 57, announced on Feb. 2 that he would step down as Amazon's CEO by the end of 2021. In the past several years he's developed a wider footprint in and around the nation's capital: In 2013 he purchased The Washington Post, and in 2017 he tapped Arlington, Va., as the location for Amazon's second headquarters. 

CBS Sports reported in November 2019 that Bezos spent time with Snyder since his move to Washington, and that other NFL owners were more than willing to welcome the mogul into their ranks.
Well, well, well. If it isn't our old pal Jefferson Bezos. And what is the lizard king up to when he's not snapping infant's necks off and drinking their blood at the breakfast table? Answer: he's sniffing around the Washington Football Team, looking into possibly getting involved in the ownership.
Right now, both of the minority owners are looking to sell their pieces, and Dan Snyder is trying to stop them. But what if they sold their pieces to Bezos? I'm sure he would pay a premium, and then what…Snyder and Bezos are co-owners? That would certainly be something. I don't even know what to think about that. Two devils in disguise running the WFT? I honestly, truthfully am not sure what words to type about that. Is it good? Is it bad? Haven't a clue. 
What I do know Bezos is bored as hell and would probably build the team a second stadium on Mars, so that would be cool. I also know he would never accept be a co-owner, that's just not who he is. This feels like a Bezos plot to take over the team. To become the one true owner. This is Bezos we're talking about. He doesn't play nice. But it's also Snyder we're talking about. He sues old ladies for sport. Imagine if these two battled it out to own the team? It'd be a modern day Montagues and Capulets.
The Washington Post, which Bezos owns, is already doing hit piece after hit piece on Snyder. He obviously wants to own a sports franchise. Is Jeff Bezos the next owner of our Washington Football Team? It's certainly possible. Should be an interesting story to follow, that's for sure.