Has The Mystery Of Where Jimmy Hoffa Is Been Figured Out?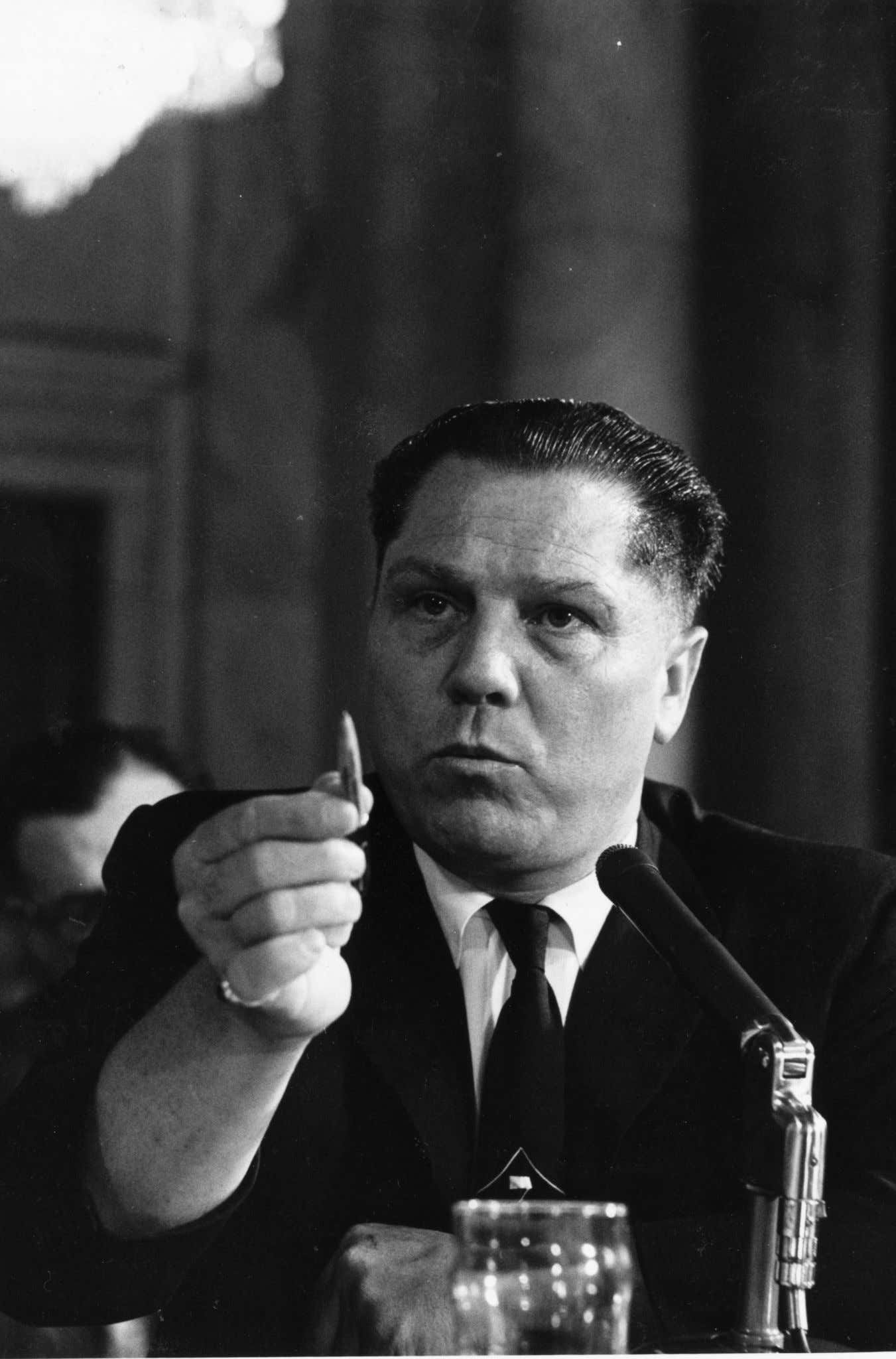 Keystone. Getty Images.
One of the longstanding theories of this country is where the hell is Jimmy Hoffa?
From buried in Giants Stadium to a shallow grave in Michigan. No one really knows, but where he is may have just been cracked! FOX Nation recently did a piece regarding what man whose father was in the mob told them. 
"He couldn't fit in the drum body first, feet first. They had to turn him and put him in head first," Frank Cappola told Fox Nation, describing how he says his father, Paul Cappola Sr., pushed the remains of the iconic labor leader into a steel drum when the body was delivered to him at his mob-connected Jersey City dump days after Hoffa vanished just outside Detroit.
"He couldn't get the legs to bend right," he said. "Don't take this the wrong way, because he had a lot of respect for Hoffa, but he said 'they couldn't fit the fat little man in a barrel feet first.' So they put him in headfirst and then they pushed the cover on top of him. And then they buried him."
Also according to Fox Nation: Cappola said his father then dug a 12-foot-deep hole with an excavator, dumped the drum holding Hoffa's remains into the pit, and then piled more than one dozen steel drums on top of Hoffa's, before filling the hole in with dirt to cover up the evidence. 
Capolla says that he's 99.9 percent sure that the former International Brotherhood of Teamsters president is there. This would explain possibly where Hoffa's remains are. It still remains a mystery on who killed him though. The piece continued to reveal that they used radar systems over the dump and located metal pieces under the dirt. 
Hoffa rose to power in the 50's and into the 60's as the head of the largest trucking union in the country. Present day it is now the largest labor union in the country with 1.3 million members in many different blue collar industries. In the 60's, Hoffa attempted to bribe an aide in the Select Committee, which sent JFK off on a crusade to tamp down mob activity in the labor union and ignited a distain for Hoffa. There is long standing thought that Hoffa conspired with mob counterparts to kill JFK, which again is just a theory. 
Now if you know anything about the mob, landfills are commonly used to dispel of bodies. Most are mob owned in the NJ/NY areas especially at that time. It would be fascinating to see not only if Hoffa is there but how many other remains they find. These are though just words from Mr Capolla, who died last year. Keep in mind,  even if we find his remains that still doesn't solve who killed Jimmy Hoffa. But this would further the case that NJ was involved, namely Anthony "Tony Pro" Provenzano, the boss of New Jersey at the time, a rival of Hoffa. The two had become enemies in prison.  A witness had identified three New Jersey men as having participated "in the abduction and murder of Jimmy Hoffa. The three men were close associates of Provenzano, namely, Salvatore "Sally Bugs" Briguglio, Salvatore's brother Gabriel Briguglio, and Thomas Andretta. I'd imagine they used Hoffa's adopted son Chuckie O'brien to be the lure away. They were the last people to see him, which would prove Frank Sheeran aka "The Irishman" role as false. 
I've always had my doubts about Sheeran. A lot of his story didn't make sense, and while the Irishman was a very good film, it was very broken and false from a historical standpoint. 
I do also believe Russell Bufalino was involved in some form or fashion, if you know anything about the mob in those times, Bufalino was the boss of all bosses in America. 
This theory and story about where Hoffa may be are the most interesting thus far in my opinion. It's conceivable that Hoffa's body was trucked in a drum from Michigan to NJ to distance the murder from where he is buried. I guess we will see if the government works back and starts doing some digging. All it may do is give closure to a long rumored conspiracy theory. Everyone involved in the murder and disappearance are dead including Sheeran, Provenzano, Sally Buggs and Andretta.