This Story About Heisman Trophy Winner DeVonta Smith From One of His Professors Is the Coolest Thing You'll Read Today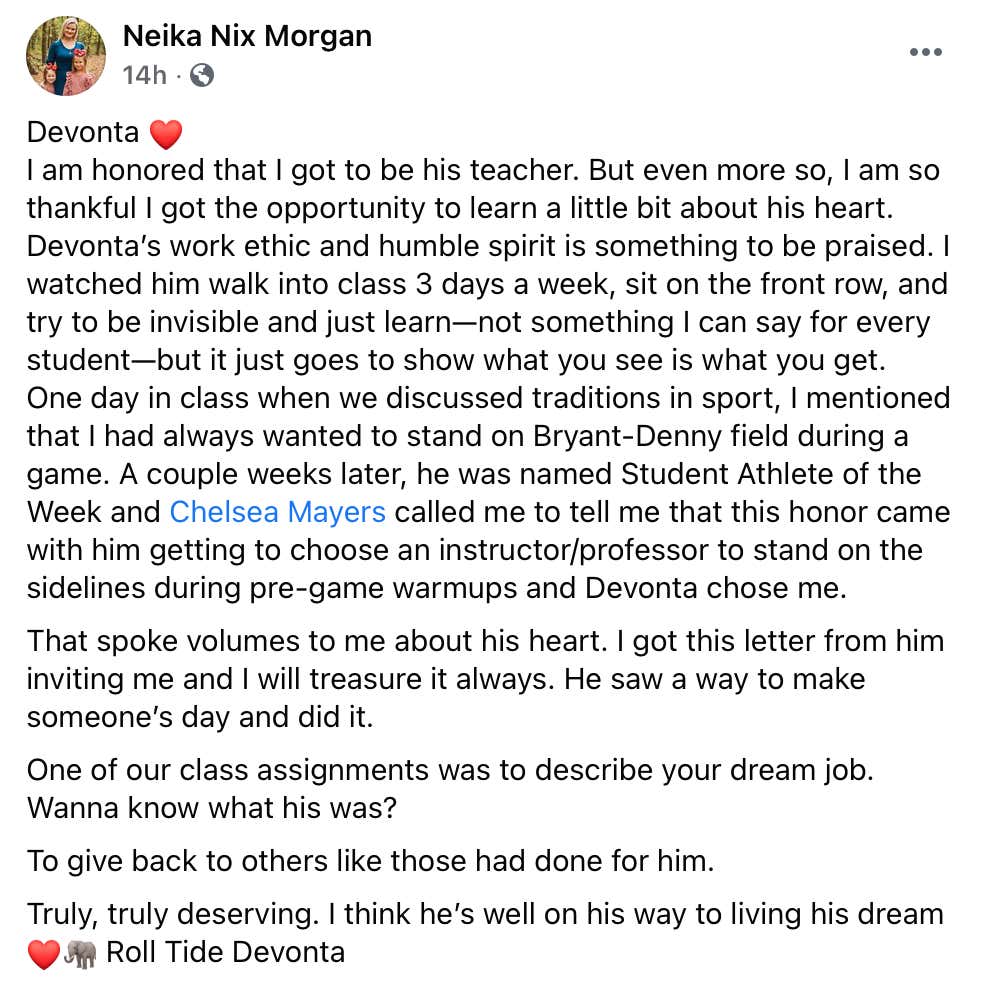 Damn it, we're not supposed to humanize Alabama football players. They are supposed to be unlikable robots that go into Nick Saban's football machine for three years and win a national championship or two before being shipped off to the NFL.

And with DeVonta Smith becoming the first wide receiver to win the Heisman Trophy in nearly 30 years Tuesday, his talent should make him easily hated by opposing fans. But it seems pretty impossible to not root for Smith after reading this story from one of his professors.

And to the machine point, I had never even heard Smith say a word until he accepted his MVP award at the Rose Bowl last week and then last night when he delivered his Heisman acceptance speech. But once you listen to him for just a minute, he seems like a truly awesome guy that any NFL team would die to have.
I'm pissed off now at how much I like this guy. I love stories like this, but we need to keep Alabama football players in the shadows so I can still hate them after they wax Tennessee every year.